Mick Hazen
By Mark on March 30, 2009
Congratulations to Mick Hazen (Parker, As the World Turns) who won a Young Artist Award on Sunday, March 29. Check out his acceptance speech.
By Mark on March 29, 2009
Looks like Liberty (Meredith Hagner) is starting to have second thoughts about her marriage to Parker (Mick Hazen).
By J Bernard Jones on March 25, 2009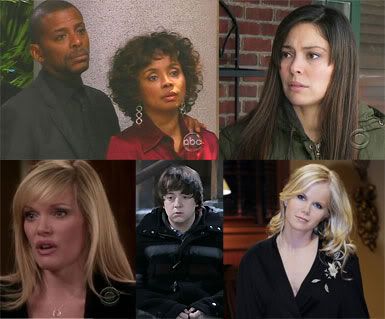 I'm back, gentle readers, and not a moment too soon. Since we were last together, real life has provided more plot twists than an episode of
Lost
, but I've still managed to faithfully watch the stories day in and day out. While there are a few larger topics that I'll be addressing in the next few days and weeks, it turns out a little time and distance provides the opportunity for a bit of clarity and perspective on issues that one might have been previously too close to appreciate. In that spirit, here are a few completely random observations about the five soaps I normally watch that I've noticed in the little over a month since I last posted. These observations generally are not a part of the usual list of talking points, but just a number of things that have popped in my head. Without further ado...
READ MORE
By Luke Kerr on March 17, 2009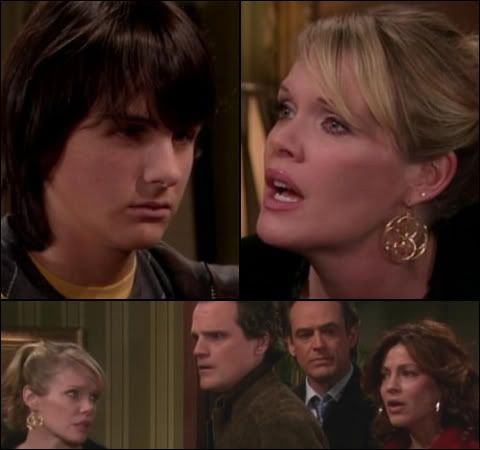 On this week's
Performer of the Week
episode I talked about how the expressions on
Melody Thomas Scott's
face, last week when Nikki realized that Katherine is who she claims to be, gave me chills. Well move aside Melody Thomas Scott,
Greg Rikaart
and
Emily O'Brien,
As the World Turns'
Mick Hazen
,
Maura West
and
Michael Park
are in the house.
The intensity with which Mick Hazen went toe-to-toe with Maura West was riveting. West was at her best as Carly lashed out, trying to stop the marriage from happening. It was the perfect blend of a mother lion and desperate inevitability. READ MORE
By Mark on March 09, 2009
Parker and Liberty... Do they want to become Will and Gwen 2.0?
By Mark on March 09, 2009
Today's preview scene for As the World Turns.