Miley Cyrus
By Luke Kerr on December 02, 2013
Barbara Walters is ready to close another chapter of her illustrious career. The broadcasting icon and The View host is set to feature her final 10 Most Fascinating People special on December 18. Though we won't know who her No. 1 pick is until the day it airs, we do know who else made the list.
Everyone from Robin Roberts, whose medical struggles have provided emotional moments on Good Morning America, to the stars of Duck Dynasty, twerker Miley Cyrus and the Pope are on the list.
See nine of her picks after the jump! READ MORE
By Luke Kerr on October 22, 2013
America's golden girl and former The Bold and the Beautiful star Betty White is channeling her inner Miley Cyrus to help promote Betty White's Off Their Rockers arrival on Lifetime. I'm just glad White didn't try twerking. Watch the promo after the jump! READ MORE
By Pop Confidential on October 17, 2013
On today's Pop Confidential podcast Jamey Giddens, Luke Kerr, Jillian Bowe, Melodie Aikels and Jenna Dorsi dish the 2013 fall TV season. From Scandal's blockbuster season premiere to the fantastic return of The Good Wife, the PC gang dives into their returning favorites.
Find out which new series the PC crew is most excited about or disappointed in. Share your favorites and least new shows favorites in the comments!
The PC wraps up the podcast by weighing in on Miley Cyrus' shenanigans.
By Jillian Bowe on August 27, 2013
Leave it to
Sherri Shepherd
to speak her mind! Monday night
The View
co-host dropped in on
The Tonight Show
and didn't hold back on what she thought about
Miley Cyrus'
raunch-tastic performance at the 2013 MTV Music Video Awards. Shepherd quipped:
Oh she's going to hell in a twerking handbasket. That girl… See this is the thing about Miley Cyrus, when I was growing up that wasn't called twerking, they got this cute, artistic name for it. That was called a ho move.
Watch more of Shepherd's comedic snark below! READ MORE
By Daytime Confidential on December 15, 2010
On today's Daytime Confidential podcast the DC/PC gang return to The Morning Jolt With Larry Flick on Sirius XM. During the laugh filled chat the gang discusses the recent renewals of The Young and the Restless, Days of our Lives and The Bold and the Beautiful. Jamey comments on Ken Corday's handling of Days of our Lives and Julie Hanan Carruthers' management of All My Children. Larry asks about the death of All My Children's Zach Slater and comments on Alicia Minshew's performance as Kendall. When a listener calls in, the group dives into the state of General Hospital. Of course, they had to discuss Sonny and Brenda's reunion.
In the second hour the crew weighs in on Miley Cyrus' recent bong incident. Is Miley doing this on purpose to change her image? Jamey sings the song he believes Taylor Swift will croon after she breaks up with Jake Gyllenhaal. Does Denzel Washington still have it? Larry doesn't think so. Could Denzel save the black family drama from Tyler Perry? They also discuss the latest movies in theatres. Larry calls Luke and Jamey out for their Blair vs. Serena Gossip Girl argument. Jamey and Larry debate the merits of Robin Wright. Tori Spelling's "wonky titty" become a hot topic as Larry tries to get Luke to say "titty." Larry dashes Jamey's dreams of seeing Katy Perry perform live. With the holiday season is upon us, Larry asks what the DC/PC gang is looking forward to this season. READ MORE
By Luke Kerr on August 07, 2008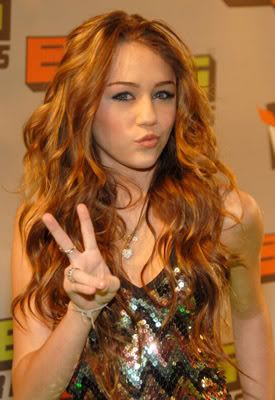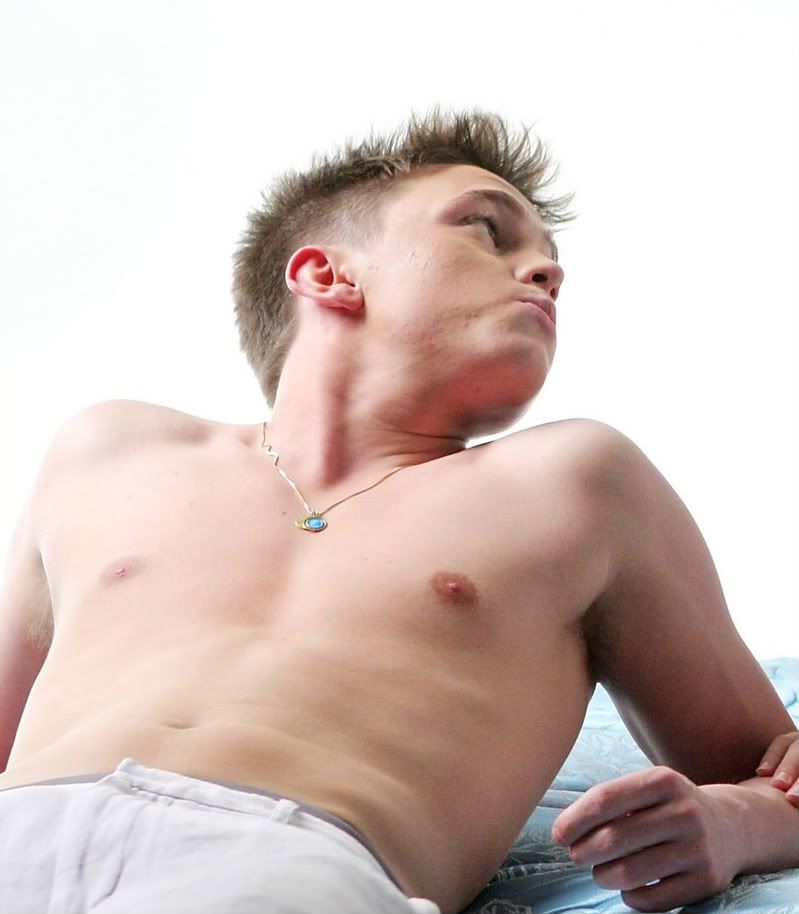 Are Miley Cyrus and former All My Children star Jesse McCartney dating on the sly? According to Star that may just be the case. In an article published on their website the magazine quotes inside sources as saying "There's been serious flirting between them for a while, but Billy Ray won't let them date....It's driving Miley and Jesse crazy!"
McCartney, who is the midst of a concert tour with former American Idol star Jordin Sparks and is known to have been linked to both Aubrey O'Day and Hilary Duff, has reportedly offered to go the extra mile and have a chaperone of Billy Ray Cyrus' choice join him and Miley on their date, according to the article.
What do you think of this potential pairing?