Montel Williams
By Jillian Bowe on August 19, 2013
Ex-talk show host
Montel Williams
is allegedly headed back to the daytime arena.
TMZ
is reporting Williams, whose self-titled talk show ran from 1991-2008, is quietly in negotiations to bring an updated version of his show back to television.
READ MORE
By Jillian Bowe on April 13, 2011

EOnline is reporting drug paraphernalia charges against former talk show host Montel Williams have been dropped. Williams' legal drama all started last January, while traveling from Milwaukee where he participated in experimental treatments for his multiple sclerosis. READ MORE
By Luke Kerr on January 05, 2011
Former talk show host Montel Williams was busted by the TSA at the Milwaukee airport for packing a marijuana pipe in his carry-on bag. According to TMZ, the pipe set off a metal detector as Montel was going through security and led to Montel paying a $484 citation for possession of drug paraphernalia.
Not to get on a soap box, but I've said it on the Pop Confidential podcast and I'll say it again. With so many states running budget deficits, wouldn't it be better to legalize marijuana and tax the hell out of it? Not only would it provide much needed revenue to cash strapped states, but its legalization would also undercut the illegal marijuana market and reduce the pressure on the prison and court systems, allowing them to focus on more serious crimes.
By Jillian Bowe on September 17, 2008
Clayton shuts Remy down...

By Melodie on July 17, 2008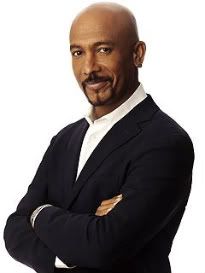 According to the Official Guiding Light Newsletter, Montel Williams is set to guest star as Clayton Boudreau on August 1st and 5th to help his son Remy through at hard time. If you think that's shocking, then get ready to fall out of our seat. Kim Brockington reprises her role as Felicia Boudreau and joins her husband, Clayton, on August 5th. For one day only, The Boudreau family finally returns to Guiding Light.