Natalia Livingston
By Belinda on June 18, 2008


I found this tribute done by sandyatsea on You Tube and having just blogged about wanting her back on General Hospital in the "Nikolas' Free Clinic for Emily" storyline I wanted to share it with you all.
By Belinda on June 18, 2008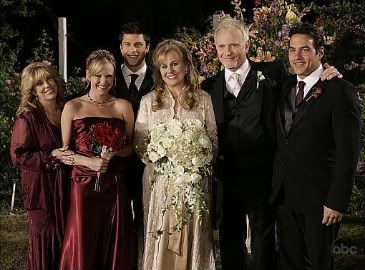 Nikolas has his heart set on funding and opening a Free Clinic in Emily's name. The idea is not bad, it simply is not original, either. The original Free Clinic was first opened by Dr. Lesley Williams-Faulkner. This was Laura Webber's mothers name when she was married to millionaire Cameron Faulkner who became obsessed with her, she was forced to kill Cameron protecting herself from him and she found out that he had bankrupted himself stalking her and all she had left was the Free Clinic he built her on the docks.
Lesley, as always portrayed by superb daytime veteran performer Denise Alexander, is Nikolas' grandmother... follow me for a minute....
The prudent use of show history would suggest that Lesley Webber might be a good choice as some one to participate in this storyline. She has experience in obtaining all of those licenses and permissions to open and run the clinic that Mayor Floyd was breaking wind about this week. and that's just one of the reasons that it makes perfect sense for the good doctor; Mrs. Rick Webber to be in on this one! READ MORE
By Luke Kerr on May 30, 2008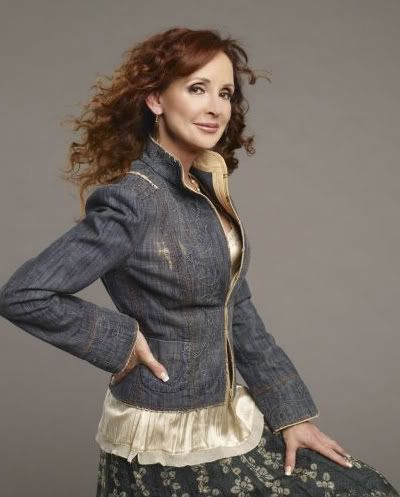 Something curious is going on over at General Hospital in the casting department and I'm not sure what to make of it.
Amidst the headline grabbing demise of legacy characters portrayed by Natalia Livingston (Emily) and Lindze Letherman (Georgie) and off screen coma of Dylan Cash's Michael General Hospital has ever so subtly been eliminating contract roles such as those portrayed by Josh Duhon (Logan) and Jason Gerhardt (Coop) or putting contract roles portrayed by actresses such as Jackie Zeman (Bobbie) and Kent Masters King (Laney) on recurring. This as word has it that several major stars have had or requested to have their daily guaranteed episode counts reduced.
Put the pieces of the puzzle together and it makes one wonder how much money the casting department at General Hospital is sitting on, and more specifically what they may be stockpiling it for?
Of course there is one obvious explanation, but I'll get to that in a minute.
First though, it should be noted that General Hospital brought back Sarah Brown in January, which you just know had to cost a pretty penny. This past October they hired Bruce Weitz as Anothony Zacchara. Of course then there was the Finola Hughes/Young and Restless casting fiasco which forced General Hospital to announce that they had a major storyline for Hughes this summer (which some fans doubt actually existed) to avoid having one of ABC's biggest names jumping to the CBS network. Not hard to imagine that was a hit to the balance sheet.
To be fair, it is entirely possible that in an era of eroding ratings General Hospital may just be tightening its casting budgets so that it can afford to go to the negotiation table with enough cash on hand to be able to keep some of it's bigger name stars such as Maurice Bernard, Jason Thompson, Kimberly McCullough, and Kelly Monaco around. Maurice Bernard just renewed his contract but the other three are all reported to have their contracts come up early this fall. However, I'm not sure I want to be "fair." It's not as fun to be fair, now is it.
Which leads me to the question. If General Hospital is in fact eliminating all these roles in order to free up cash, for what reason? Could it be to so that it can continue it's gluttonous obsession with CGI? Might it be to help pay for the second season of General Hospital: Night Shift? OR could it be in order to try and seduce She Who Shall Not Be Named back to Port Charles? Rumors abound that it is thisclose to happening.
Needless to say, I'm very curious where all the money General Hospital is saving by getting rid of or reducing these contracts is going. I know which I'm hoping for. Unfortunately when it comes to General Hospital I rarely get what I want.
By Regan Cellura on April 28, 2008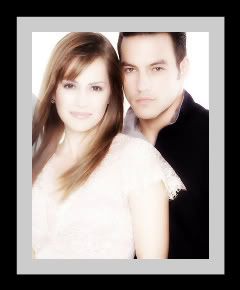 Nikolas and Emily Fans here's a chance to say good-bye to Natalia Livingston as she and Tyler Christopher have set some personal appearances together!
Here's a message from Tyler's Team:
As a way to show their thanks to the fans of the pairing Nikolas and Emily, Tyler and Natalia are doing a series of personal appearances.
Please show your support for both Natty and Tyler even if you weren't a Nikolas and Emily fan these two actors are giving back to all their fans.
The following is a currently list of scheduled appearances. Check Tyler's Official Website if new appearances are added or visit www.coastalentertainment.com.
Saturday, May 31, 2008
Tyler Christopher & Natalia Livingston
Improv
5700 Seminole Way
Hollywod, FL 33314
(954) 981-5653
Showtime: 3:00 p.m.
Tickets: $50.00
Sunday, June 01, 2008
Tyler Christopher & Natalia Livingston
Zanies Comedy Club
2025 8th Avenue S.
Nashville, TN
(615) 269-0221
Showtime: 1:30 p.m.
Tickets: $50.00
Saturday, June 14, 2008
Tyler Christopher & Natalia Livingston
Comedy Connection, Hukelau
Chicopee, MA
(413) 593-5222
Showtime: 9:00 p.m.
Tickets: $40.00
Saturday, June 14, 2008
Tyler Christopher & Natalia Livingston
Comedy Connection
Boston, MA
(617) 248-9700
Showtime: 4:00 p.m.
Tickets: $50.00
In other Tyler News, he and Fiance, Brienne Pedigo have set a wedding date. The pair will tie the knot on September 27, 2008.
By Jamey Giddens on April 24, 2008
Stock up on the Kleenex, or the barf bags, depending on how you feel about the couple, but at any rate Nelson Branco is reporting that May 7 is the last episode for Natalia Livingston's Emily Bowen Quartermaine Smith Cassadine on General Hospital. I guess the brain fart brought on by the Prince's tumor is starting to clear up, so Em can now join the Great Quartermaine Family Reunion in the Sky after one final dance with her most recent true love. I actually used to like the couple before they killed Emily, but this ghost/figment bit is as overplayed on daytime as amnesia and Who's the Daddy? I say good for Nikolas (Tyler Christopher). Maybe now he can focus on little whatshisname! Poor kid. First the Monkey Flu took him Mama off to wrestle in oil on The L Word, then his daddy would rather die of a brain tumor that lets him fantasize about his dead ex than see after him! Hey Em, tell AJ I said to go easy on the Tequila shots! Hey, you have your ideas about heaven and I have mine!
By Regan Cellura on March 20, 2008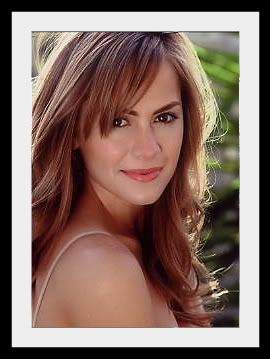 It's a Steve Burton Appearance but he's bringing some friends. One special friend in particular is Natalia Livingston as this will be around the time she will be exiting her role as Emily Quartermaine. Here's a way for fans to come say goodbye and wish Natalia well. Also joining them: Bradford Anderson (Spinelli), Derk Cheetwood (Max) and Young & the Restless Alum Scott Reeves who will entertain the fans.
The Details:

Saturday, April 26, 2008
Brokerage Entertainment Club
Bellmore, New York
516.785.8655 for more information
Sunday, April 27, 2008
East Hanover Ramada Inn
East Hanover, New Jersey
732.899.3900 for more information