Nathan Parsons
By Regan Cellura on November 05, 2010
If you remember Brenda (
Vaness Marcil Gioninazzo
) and Jason's (
Steve Burton
) hilarious Vegas nuptials, you may recall the man who married them.
ABC Soaps In Depth
has
news
that comedian
David Leisure
is bringing back his character, Reverend Grace, when Luke (
Tony Geary
), Tracy (
Jane Elliot
), Ethan (
Nathan Parson
) and Maya (
Annie Ilonzeh
) hit Las Vegas for a night none of them will be able to remember the next day. Question is, which couple will tie the knot?
By Luke Kerr on March 23, 2010
Ethan (Nathan Parsons) is an innocent man and big daddy Luke (Anthony Geary) is coming to his son's defense, threatening Sonny (Maurice Benard). Watch this week's General Hospital promo after the jump.
By Perkie on March 19, 2010
Kudos again to the makeup department because at one point, Kristina's eye actually looked like it was swollen shut and I couldn't figure out how they would pull that off. The purple color is a bit much though. I've never seen a bruise quite that shade of eggplant, but the effect is still there.
Kiefer is one creepy guy. He showed up with a teddy bear, not understanding why she's not thrilled to see him. He almost acted angry that she has the nerve to still be pissed at him, two days after a beating. Then, he was being all nicey-nice to Alexis, who in soap style, didn't hear either kid mention that Kiefer is the beater. I'm hoping when Alexis learns the truth, that she teaches that boy a lesson.
By J Bernard Jones on June 18, 2009
My absence from Daytime Confidential lately has not been due to the usual business of family and work taking up a lot of my time, but rather a certain lack energy to post about practically any of the daytime serials that clog up my DVR from day to day. This is neither a positive nor a negative thing because there are frequent periods throughout the year when shows kind of coast along and do their their thing, usually between sweeps.
At these times, there is little for the viewer — if that viewer is me — to get all worked up about this plot twist, that character's action, some couple or another or even a whole show's direction. Normally, this state of affairs hits one or two shows at a time. Every once in a while like the last couple of weeks, the stars align and all the serials get caught in the same momentum of drift. All that is required of us is to watch and see where it all goes.
In that spirit, my brain plays a little game of soap opera hopscotch, taking in odds and ends big and small. There is no great elaboration on anything here, just a quick rundown of things I like and not like so much. Your mileage may vary... READ MORE
By Jamey Giddens on June 05, 2009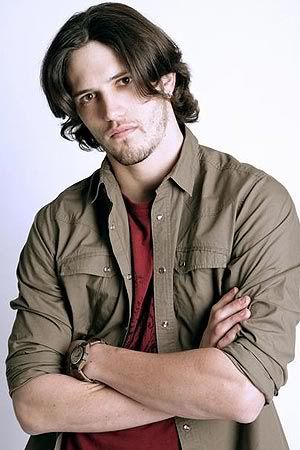 It looks like
Sarah Brown
is clamoring to work with
Nathan Parson
on
General Hospital
, according to
The Suds Report
. I tell you what, this young man has certainly capitvated GH's A-List stars. Doesn't anybody wanna work with poor
Greg Vaughan
? He was on
Charmed
you know!
The Power of Three,
Shall set you free,
The Power of Three,
Shall set you free

Next thing you know Tony Geary, Brown and Maurice Benard are gonna get into fisticuffs over Parsons on one of those expensive new sets. Sonya Eddy and Becky Herbst will have to break it up. I hope Fronsie bought good insurance! They're gonna need that set in relative good shape for Jon and Kate's talk show in a couple of years.
By Regan Cellura on June 02, 2009
Here's the Scoop! 06.02.09
So NotEmily isn't the RealEmily, she's Emily's long lost twin. Is that TPTB way of placating the fans who wanted her to be the real deal? SPOILER has it that Rebecca has known all along she's the long lost twin despite her insistence otherwise when she first hit PC. Another bit of history rewritten? When Monica's cancer story was happening, we met Paige Bowen a single mother who was very open with her fellow breast cancer patient Monica Quartermaine. Paige left Monica to care for her only child yet never mentioned that only child was actually a twin? I can't wait to see how Guza and company spin this one. One RUMOR says Rebecca's adoption was illegal. I know most fans say "how can she be Emily? We saw her dead body laying there for days upon days." Well, in GH time it was only one night despite it taking weeks to play out. It's very plausible to make NotEmily the RealEmily. Alexis uncovers the dirt with Rayner's help and Rebecca leaves Wyndamere just in time to bump into Helena who wants in on Rebecca's scam of her grandson. That Helena never misses a golden opportunity. Rebecca pretends to not know that she and Emily were twins when Nikolas shows her proof. READ MORE