Nicholas Galbraith
By J Bernard Jones on April 12, 2009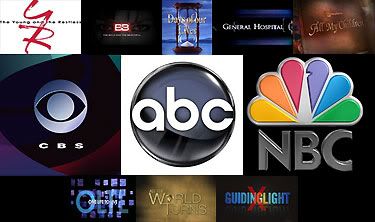 In terms of popularity, it is accepted as gospel that daytime soap operas commanded their largest audiences in the go-go 1980's, highlighted by the 30 million odd viewers who tuned into Luke & Laura's now legendary first wedding on
General Hospital
. Less well known among today's fans is that the true heydey of soaps was the early 1970's when the three broadcast networks — ABC, CBS, and NBC — were the only game around. They could have aired cheaper game shows all day long (in fact, game shows had their own morning and afternoon blocks of programming) but instead broadcast an average of 18 soap operas. Let me repeat that: 18 daytime dramas.
Want to know the Nielsen ratings that a few of today's soaps were averaging in soap-to-soap comparisons during the 1969-1970 season when there were 19 soaps? Days of Our Lives was pulling an 8.8, One Life to Live was pulling in a 6.7, while General Hospital was at an 8.5. Compared to the numbers soaps pull today, those ratings look glorious but as hard as it may seem to believe, all of them were in the middle of the pack. READ MORE
By Mark on March 30, 2009
By Mark on March 02, 2009
The roles of fraternal twins Zac and Zoe have been cast on
As the World Turns
.
Nicholas Galbraith
plays Zac and
Melinda Sullivan
plays Zoe. Zac may become a part of a triangle with Luke and Noah. They start airing on Wednesday, April 1.