Noelle Beck
By J Bernard Jones on April 12, 2009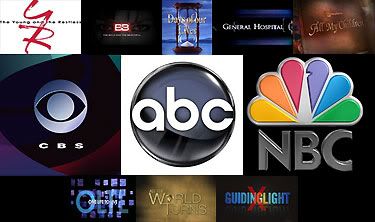 In terms of popularity, it is accepted as gospel that daytime soap operas commanded their largest audiences in the go-go 1980's, highlighted by the 30 million odd viewers who tuned into Luke & Laura's now legendary first wedding on
General Hospital
. Less well known among today's fans is that the true heydey of soaps was the early 1970's when the three broadcast networks — ABC, CBS, and NBC — were the only game around. They could have aired cheaper game shows all day long (in fact, game shows had their own morning and afternoon blocks of programming) but instead broadcast an average of 18 soap operas. Let me repeat that: 18 daytime dramas.
Want to know the Nielsen ratings that a few of today's soaps were averaging in soap-to-soap comparisons during the 1969-1970 season when there were 19 soaps? Days of Our Lives was pulling an 8.8, One Life to Live was pulling in a 6.7, while General Hospital was at an 8.5. Compared to the numbers soaps pull today, those ratings look glorious but as hard as it may seem to believe, all of them were in the middle of the pack. READ MORE
By Mark on March 25, 2009
On today's episode of As the World Turns Damian Grimaldi (Paolo Seganti) returns to Oakdale. He was last seen in the summer of 2006. Holden (Jon Hensley), Lily (Noelle Beck) and especially his son Luke (Van Hansis) are not happy to see him in this preview scene from Thursday's episode.
By Mark on March 21, 2009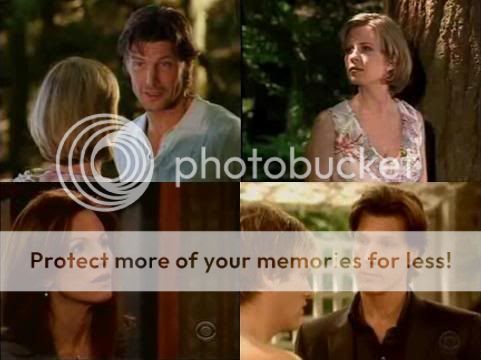 Paolo Seganti returns to As the World Turns next week. Martha Byrne was always the one playing Lily during Paolo's previous stints on the show, but this time he will work with Noelle Beck. In an interview with Michael Fairman he talks about what it's been like to work with a new Lily:
I do miss Martha Byrne, but I love working with Noelle Beck (Lily). She is great actress, professional, and beautiful. Martha and I go back years and we are good buddies. I do miss Martha, but Noelle is doing a great job. Things are different. Martha taught me everything I know about daytime, and it was my first job on TV. I had no clue what I was doing, so she moved me around and showed me everything. She coached me all the way, and we will always be friends.
I work really well off of Noelle. I am lucky that I have my co-stars that I can click with right away. There is something really nice going on with Noelle and me. It's been only a month, and I look forward to doing scenes with her.
Check out the rest of the interview over at Michael Fairman Soaps.
By Mark on March 11, 2009
By Mark on February 20, 2009
Holden (Jon Hensley) and Lily (Noelle Beck) finally start caring about what's happening in their son's life on Monday's As the World Turns.
By J Bernard Jones on February 20, 2009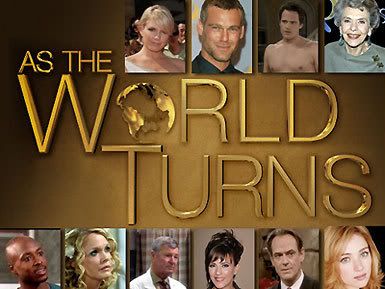 As the World Turns is something of a mystery to me these days. I haven't been blogging regularly about the show because, honestly, I am kind of flummoxed about what to actually write about from day to day.
I love ATWT. The show is blessed with some of daytime's strongest actors. In this age of massive cost cutting, ATWT found an arguably better production alternative than Procter & Gamble sister show Guiding Light. Speaking for myself, I find most days, most characters, most stories and most events to be sufficiently captivating to keep me coming back.
Nonetheless, something is badly amiss in Oakdale. The usual criticisms of ATWT are all-too-familiar: far too many recasts, underused vets, storylines that turn on a dime, compressed storytelling and ever shrinking production values to name a few. While those issues are real and important, they are only symptons of several larger problems that encapsulate the issues that I, other Daytime Confidential bloggers and commentators all over the internet have found themselves dismayed about over the last several months. After trying to put a finger on these issues while attempting to "figure out" what's going on at ATWT from a larger perspective, several things have jumped out as serious structural flaws, like a cracked foundation in a beloved old home. READ MORE