Patrick Duffy
By Luke Kerr on May 17, 2010
Can The Bold and the Beautiful's Pam (Alley Mills) get crazier than she already is? Apparently she can. According to TV Guide Magazine, Stephen Logan (Patrick Duffy) is going to "woo and deflower" the virginal Pam in a scheme to get back at Stephanie (Susan Flannery) and it will leave Pam more screwed up than before her garden is plowed.
Where is this headed? Won't this leave Pam even more screwed up than she already is?

I'm afraid so. She grew up seeing her father be so abusive to Stephanie, so the idea that men are bad was formed in her mind at a very early age. This could send her back to that really dark place. I can't go into what happens, but it gets pretty gnarly. When she finds out she's been tricked —that Stephen doesn't really care for her—she's going to be so hurt. But, hey, until then, she's caught herself a hunk—on her first go-round!—and she's having fun. She's having sex with the Man from Atlantis and Bobby Ewing all rolled into one!
By Jillian Bowe on April 01, 2010
According to published reports, Patrick Duffy and Robin Riker are slated to return to The Bold and the Beautiful. Starting April 12, the duo will have a short stint on the sudser in which Duffy's alter ego, Stephen, has some bad news for his daughters .
By Jillian Bowe on August 24, 2009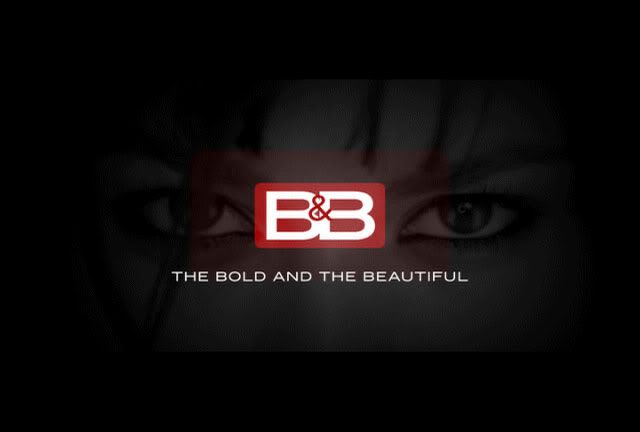 Owen/Jackie/Whip:
Guilty about her dalliance with Whip, Jackie informs him she needs a breather from him and tells her husband about her indiscretion. Whip gets all the blame for Jackie's marriage hitting the skids and he tries to woo Nick over. An enraged Owen gets help on forgiving his wife from his stepson of all people. Later, Pam gives Jackie an idea on how to get Owen back, unfortunately for her, the plan backfires and he saves her. When Stephanie confronts Whip about his actions, he offers up his resignation. On the road to reconciliation, Owen and Jackie hit another bump due to misinformation. The two must face a huge choice.
Stephanie/Beth: La Forrester better watch out! Big Mama Logan unloads her wrath for all the pent up anger she's had for years resulting in a fiery altercation, over Taylor/Ridge/Brooke due to Beth having Alzheimer's.

Donna/Katie: The Logan girls inform Stephanie and Taylor with startling news.
Ridge/Brooke: Logan gets support from Ridge about her mom's ailment. Meanwhile, the lovebirds try to find a solution to their problem. Due to her mom's illness, Brooke decides to end her quest for Ridge.
Ridge: He fights for the woman he loves. R.J, Thorne and Donna try to lead Ridge on the right path to his true love. READ MORE
By Luke Kerr on August 13, 2009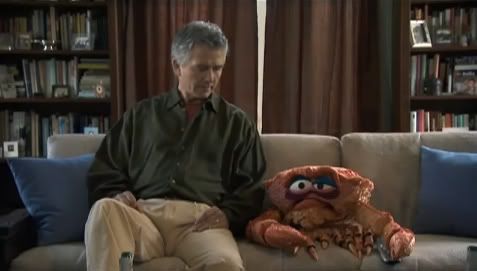 Patrick Duffy
and The Crab are back for another hilarious episode and this time they are watching
American Idol
. In previous episodes they've discussed
Facebook and ringtones
, Crab dared Duffy to
eat a dime
and discussed
threesomes
. Watch the latest episode after the jump.
READ MORE
By Luke Kerr on June 11, 2009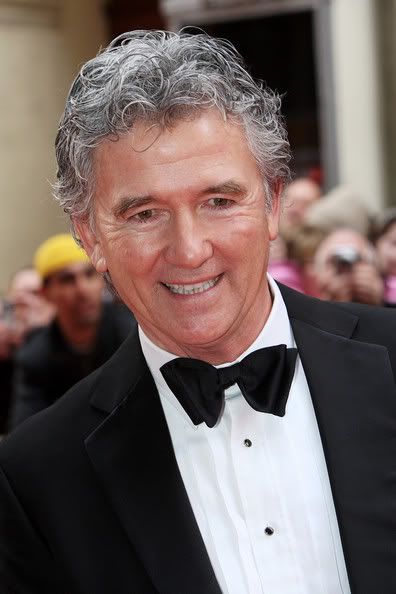 Patrick Duffy is returning to The Bold and the Beautiful as Stephen Logan. According to SOAPnet he'll be joined by Robin Riker as Beth. They are returning for Bridget's wedding to Nick Marone.
By Jillian Bowe on June 03, 2009
They're back!
Patrick Duffy
(Stephen Logan, Sr) and his crustacean buddy
are back
with a new clip talking about threesomes!
The Bold and the Beautiful
star and The Crab give a new outlook on having a menage trois with some of Hollywood's beautiful people. Why can't Brad Bell give this man something to do besides be a talk to on the show? He's shown us that he's funny as hell with these clips.