Rebecca Budig
By Jillian Bowe on November 03, 2010

All My Children
star
Rebecca Budig
chatted with
Zap2It
about her upcoming turn on
Skating With the Stars
, and revealed she was offered a stint on the ABC uber-
hit Dancing With the Stars —
and turned it DOWN!
I don't feel any added pressure, Budig tells Zap2it about being one of the inaugural Skating stars. Maybe I will when Nov. 22 rolls around, but not right now. They came to me about Dancing With the Stars several times, but the timing was always wrong. Don't get me wrong, I love to dance, Budig adds, but I am passionate about ice skating. My sister and I skated together growing up, and we'd always watch it on TV. And she is so jealous of me right now.
By Jillian Bowe on November 02, 2010
Zap2It is reporting that soon-to-be-departing The Young and the Restless star Sean Young and All My Children alum Rebecca Budig will participate in Skating With the Stars. Yes, you read it correctly. ABC is bringing out their own version of the short-lived 2006 Fox show Skating With Celebrities, once megahit Dancing With the Stars ends this season. Along with the ladies of daytime, the following are slated to compete:
Bethenny Frankel: The Real Houswives of New York and Bethenny Getting Married.
Vince Neil: Lead singer of Mötley Crüe.

Jonny Moseley: Gold-medal-winning Olympic skier.
Brandon Mychal Smith: Sonny With a Chance.

Skating With the Stars airs Nov. 22. READ MORE
By Jillian Bowe on September 13, 2010
Was it the wife that offed her husband? TV Guide's Michael Logan talks with Rebecca Budig (Greenlee) about who snuffed out devilish Dr. David (Vincent Irizarry).
TV Guide Magazine: So Greenlee becomes the prime suspect? That's a good sign. Prime suspects are never guilty on soaps.

Budig: She kinda did it to herself. She writes the [suicide] letters and forges David's signature, but that's not all that's pointing to her guilt. Greenlee thinks Ryan [Cameron Mathison] did it because she found a vial of the poison that killed David in Ryan's jacket, but instead of destroying it she leaves it in her glove compartment. How dumb is that? So she gets caught and now people think she killed David. I'm guessing it was Ryan who did it and I bet he gets away with murder. READ MORE
By J Bernard Jones on August 25, 2010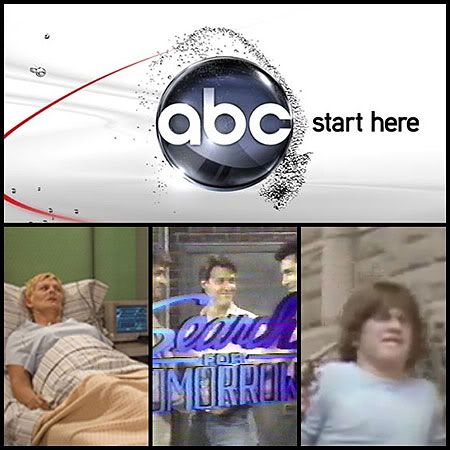 Watching the ABC daytime lineup lately has been a little déjà vu for this old time soap viewer. Perhaps "copying" is too strong a term. Maybe "homage" would be a better word or, perhaps, "sticky fingers." On the other hand, the stories in question here are different from either classic soap opera tropes (boy/girl-meets-hates-falls-in-love-with-girl/boy stuff) or classic soap cliches (supervillain-returns-from-the-dead-with-an-evil-twin shenanigans) because of their very specificity.
All three of the ABC's daytime dramas currently are airing stories or arcs that have been a little too close to the mark of several cancelled Proctor & Gamble shows, begging the question "Does Brian Frons really admire those old, now defunct serials as much as he loves pilfering CBS soap stars?" Let us count the ways: READ MORE
By Jamey Giddens on August 09, 2010
>
With all the talk about that
other ABC Daytime
brunette trouble maker returning this week, we can't forget about our girl Kendall!
Alicia Minshew
returns to
All My Children
today as Erica Kane's (
Susan Lucci
) fiesty first born. We can't wait to see her mix it up with her best frenemy Greenlee (
Rebecca Budig
). Stop salivating,
Luke Kerr
! In honor of Kendall's return, check out the MVIDs below.
READ MORE
By Luke Kerr on July 19, 2010
What if General Hospital's Jason Morgan (Steve Burton) and All My Children's Greenlee (Rebecca Budig) met? It turns out Jason would pretty much be himself while Greenlee is a drunken idiot. So far, the Todd (Trevor St. John) and Spinelli (Bradford Anderson) What If is still my favorite. Watch the latest What If episode from ABC after the jump. READ MORE