Rick Hearst
By Regan Cellura on March 12, 2009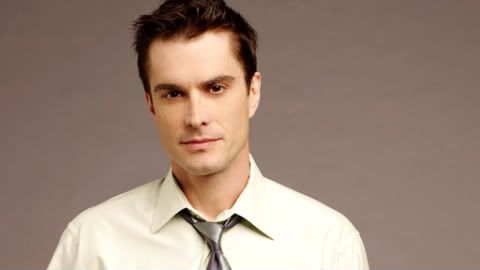 Here's the Scoop! 03.12.09
Yesterday I asked, where's Ric? That hand we saw snatching one of Jerry's DVDs, that was him. Nice to see TPTB using Rick Hearst to his fullest potential. Where will see him next? Watching the DVD! Ooooohhhh the suspense is killing me. Sorry, sarcasm is not always my best color. So Ric finds out that Claudia hired Devlin who then shot Michael and it's just the right information to hold over his former lover's head. Let's keep track here. Kate, Ric and soon Jax will all know who hired Ian Devlin. And they all keep it a secret?! It's soap, secrets are part of the deal, and I get that, but Jax? The RUMORED spin we're going to get for this one is stupid IMO. Jax doesn't want Carly to go running back to Sonny, so his answer is to keep this HUGE secret from his wife? Let me know how that works out for you buddy. READ MORE
By Regan Cellura on March 11, 2009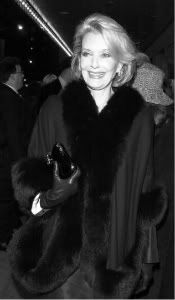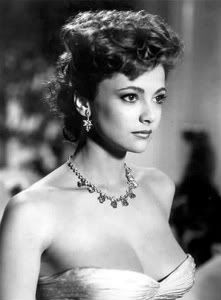 Here's the Scoop! 03.11.09
Holly and Helena? Too much to handle? Obviously Holly's return is being linked to Ethan and everyone who is anyone is hoping that Helena's return means NotEmily is the RealEmily. Can you hear Frons' campaign for that one? The real Emily returns…oh wait, she's already there and we've been telling you her name is Rebecca…tune in. Some fans say Helena and Holly are the reasons for the POSSIBLE bloodbath hitting prospect studios (where GH is filmed). Emma Samms' return SHOULD be a temporary gig with some saying she'll be in Port Chuck and on our screens for roughly three weeks. Helena has never been a contract character (at least not to my knowledge) and I ASSUME that isn't going to change. Two returns of recurring characters, one said to be brief, is that really a reason to let five actors go? The cuts hitting ABCDaytime are more likely a result of the crappy economy that is hitting everyone. I'm not giving Fronsie a free pass as there are plenty of newbie's on my screen that really don't need to be there especially not at the expense of some of my faves. READ MORE
By Regan Cellura on March 10, 2009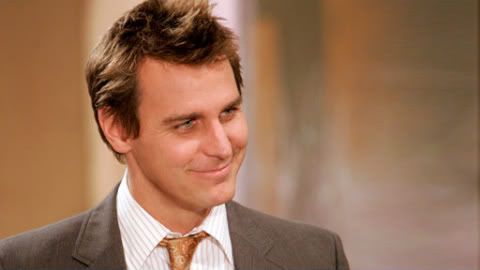 Here's the Scoop! 03.10.09
Who finds out next about Claudia's involvement in Michael's shooting? Ric? Jax? Both? RUMORS say Ric will find out but it MAY not stop with Sonny's brother. Remember I mentioned way back when that Jax MAY be learning the truth and keeping it to himself? Would that cause trouble for the reunited CarJax? Just yesterday we talked about them being OK but I also mentioned that when Sonny is involved, Carly usually gets sucked back into the vortex. IF and when Jax finds out about Claudia ordering the hit that sent Michael into coma-land, would he tell Carly or keep it to himself? That earlier mentioned vortex MAY have Jax stopping himself as he's afraid that telling Carly what he knows will send her straight to Sonny and into his life. Who tells Jax? SPOILERS say it's Olivia who gets her boss the DVD. That's rich considering she torched the one Kate had during the crisis. READ MORE
By Jamey Giddens on March 06, 2009
DC's
Regan
has been
talking about
possible casting drama taking place at
General Hospital
ever since news of the massive ABC pay cuts first
broke
. Now comes
news from TV Guide Canada's Nelson Branco
that the jobs and/or contractual statuses of
Leslie Charleson
(Monica),
Megan Ward
(Kate),
Greg Vaughan
(Lucky)
and
Rebecca Herbst
(Liz)
are on shaky ground and that
Rick Hearst
's (Ric) future with the soap isn't looking to bright either. I'd love to say I'm surprised, but I'm not.
Charleson plays a Quartermaine, and GH has made it all-too clear how they feel about this insanely-popular family. In recent years they've killed off Emily, Alan and Justus and wrote out Ned and Dillon, plus Charleson is over 40 and we know how
Brian Frons
feels about older actors on his soaps!
READ MORE
By Jamey Giddens on December 11, 2008
While this hasn't been confirmed yet by
General Hospital
. Sources claim
Maurice Benard
(Sonny) has indeed re-signed with the show for an undetermined amount of time. Of course, silly dreamer soap fan that I am, I would hope this means a Skate reunion is on the horizon for Benard and the amazingly-underrated
Megan Ward
(Kate Howard), but why ever would
General Hospital
write an organic, character-driven storyline when they can simply try to recapture old lightening between Benard and
Sarah Brown
? This question is of course rhe-
frons
-ical.
READ MORE
By Regan Cellura on December 05, 2008
Here's the Scoop! 12.05.08
It looks like it's a light SCOOP day.... Q & A Day! Fire in with the questions and I'll do my best to answer them.

I dropped this in the comments yesterday: SO,,,, conflicting reports. In an Interview, Tristan Rogers said he was only on for 4 days and that he's back in town for Robin's wedding. Something along the lines that old relationships would have to wait for his next trip into PC. NOW, some are saying once again that Luke and Robert do share the screen. Here's the thing, I am the first person to warn that the mags don't always get it right either and that there is this little thing called spin that publicists get paid for. HOWEVER, Tristan is usually a pretty stand up guy so I don't seeing him giving false info in an interview. IF this is his attempt at dodging the question because he can't talk about it, it wasn't that great. No Offense Tristan, I still think you're the greatest. Also in that interview, Rogers said the show had not approached him to return after this limited run. READ MORE