Rick Hearst
By Regan Cellura on October 13, 2008
Thanks to
GH Lover
for the tip.
By Regan Cellura on September 30, 2008
Here's the Scoop! 09.30.08
It's the last day of September, my birthday month coming to a close so let's end it with a little Liason. Kate's been shot, obviously the trip to Italy is off...where will the angst filled couple go from here? As I've mentioned, Jason uses a visual aid, Kate in her hospital bed, to try to get through to Elizabeth. She walks out of the room and he thinks she's finally got the message loud and clear. Boy oh boy are boys dumb! Elizabeth pops up at Jason's office and informs him otherwise. She's here to stay. The paint fight is coming and the injury I mentioned yesterday? Well it looks like Jason hurts his ankle or leg. Will Elizabeth nurse him back to health? More meetings coming up for my favorite pair. They'll meet at the Studio before she pops in at his office.

Anthony in the balcony with a rifle. That was the easiest game of Clue ever! Claudia tells the fam that Karpov is innocent and she'll go to Sonny with the assurance that the Z's had nothing to do with Kate's shooting. Sure... just like you had nothing to do with the bullet in Michael's head. READ MORE
By Regan Cellura on September 24, 2008
Here's the Scoop! 09.24.08
Trouble in paradise...already? Yesterday I told you Nikolas and Nadine will be taking their relationship to the next level. Today the word on the street is that Nikadine MAY have a little trouble coming their way. Nikolas has insert foot syndrome and tells Nadine she reminds him of Emily. While he considers it a compliment, we ladies know better. Nadine will see herself as nothing but a place holder for the real thing. There should be a little distance put between Nikadine and don't forget, Claudia is right around the corner.

Claudia has sexual tension with Nikolas but does she have more heat with Ric? The mafia princess is drawn to power and Ric is gaining more and more as the days go by. Ric MAY find himself being asked to do more for the Zacchara organization. How long until Ric is back to his immoral ways? So who will Claudia be paired with? The RUMORED romp with Nikolas is still out there. Look for a triangle between Nadine-Nikolas-Claudia with Ric right on the edge. READ MORE
By Regan Cellura on September 18, 2008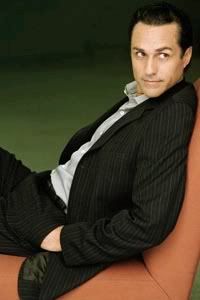 With the
news
that
Rick Hearst
has decided to stay in Port Charles, will we learn next that
Maurice Benard
(Sonny Corinthos) is also ready to sign a new deal with
General Hospital
? Maurice had this to say in an interview with
Contra Costa Times
: "I figure that I'll give it another couple of years," he says. "After a while, it starts to get to you. You get burned out."
ABC has not released an official statement regarding Benard's status. Online RUMBLINGS say an offer is on the table. Stay tuned to Daytime Confidential for updates.
By Regan Cellura on September 18, 2008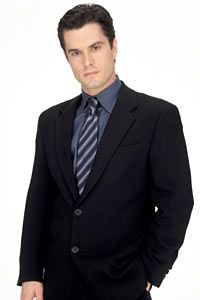 YAY!
Rick Hearst
(Ric Lansing) has reached a new deal with
General Hospital
.
Soap Opera Digest
reports that the Emmy winner will be with the show for the "foreseeable future."
I am ectastic that Rick is staying put! I'm sure I am not alone, weigh in!

By Regan Cellura on September 16, 2008
Here's the Scoop! 09.16.08

I'm still giddy with the news that Tiffany and Sean are headed back via Night Shift! And the latest word is that Robert Scorpio (Tristan Rogers) will be beamed back to the Mother Ship for Robin and Patrick's wedding! Here's to hoping that Robin's godfather, Sean, makes his way back as well!
How about a little more Night Shift Scoop? It's the show to watch! Old school 90210 fans might get a kick out of this casting. Remember Brandon's girlfriend Emiy Valentine? The actress' name is Christine Elise and she has been cast as Chad Allen's character's sister. READ MORE