Rick Hearst
By Luke Kerr on July 17, 2009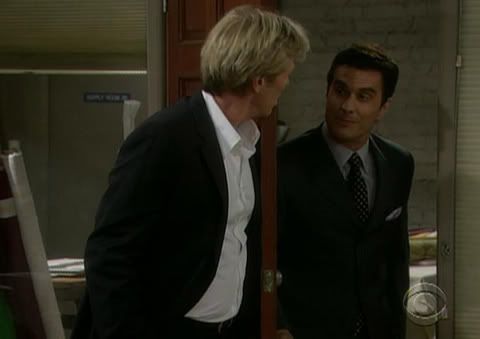 What are your first impressions of Rick Hearst's return to The Bold and the Beautiful as Whip? Just from the opening scenes of Nick closing the door in his face a couple of times I'm looking forward to where this is headed. READ MORE
By Jillian Bowe on July 16, 2009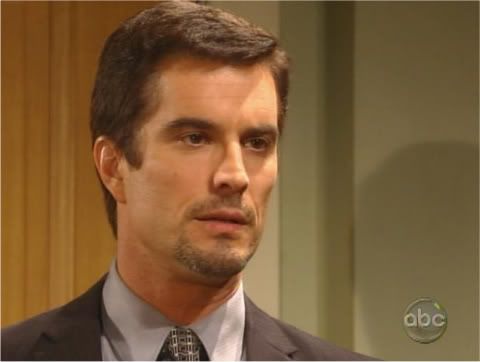 The Bold and the Beautiful
star,
Rick Hearst
(Whip, ex-Ric;
GH
) spoke with
On Air On Soaps'
Michael Fairman
about what viewers can expect with alter ego Whip's return:
MICHAEL:

Do you think they will rekindle Brooke and Whip? Because Heather Tom (Katie), told me in a recent interview, she would love to have the opportunity for Katie and Whip to mix it up.

RICK:

It would be fantastic! I will be honest with you; the canvas is wide open for him this time. It would take a lot for Whip to really go forward and allow himself to get involved in a situation where ultimately he could lose out to Ridge.
To find out why Rick didn't go to Peapack for Guiding Light's finale click here
By Jillian Bowe on July 13, 2009

Didn't you R&B lovers dig the title? In the name of William Bell, Sr I hope Brad writes well for this man...
By Regan Cellura on July 09, 2009
Here's the Scoop! 07.09.09
Spixie Loving… I've been sold on this pairing for a while now even though I thought JoMax was smoking. My hesitation has always been that I just didn't see TPTB committing to Spixie. Well it SEEMS they are and I couldn't be happier. Now, we all know that Guza loves to have at least one couple that is angst ridden on this show. This COULD be Spixie. They APPEAR to be on the right track however every road has a few bumps along the way. Spin has a "proposal" for Maxie and she's just not sure what to do about it. SPOILERS say it's "that" kind of proposal and The Jackal turns to his master for assistance. It looks like a romantic rooftop scene is set for the big question with Spinelli dropping the ring off the roof.
So many of you have said you're bored with Rebecca, Ethan, Nikolas and this whole mess. How would you write them out of this terrible storyline? What's coming up? Ethan's a jealous lover but he's also a jilted con who at least wants his piece of the pie. Will Ethan confront Nikolas? Over what? Will Ethan make an adjustment to the plan? READ MORE
By Regan Cellura on July 01, 2009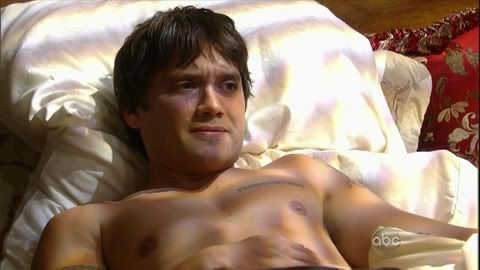 Here's the Scoop! 07.01.09
Dominic/Dante… What's in a name anyways? Apparently Dante wanted to protect his mother from his line of work and decided to change his name to Dominic. Protecting the innocent huh Dante? Well Olivia isn't so innocent. She's been keeping secrets from everyone about who Dante's daddy is. How long will we have to wait this reveal out? Not sure but don't expect for it to be out in the open just yet.
Claudia's role in Dante's story… Dominic wants Claudia to smooth things over with Sonny and get him on the inside. Will Sonny just give the man who held a gun on his boys and Carly a job? Really, what's going to stop Sonny from killing Dominic on the spot? Obviously something does and it doesn't appear to be the reveal that he's actually Sonny's son.
Kudos to Maurice Benard and Steve Burton… those scenes yesterday were the Sonny and Jason of old. So many emotions coming off them in waves. Is this a rare glimpse or a sign of what's to come? READ MORE
By Regan Cellura on June 26, 2009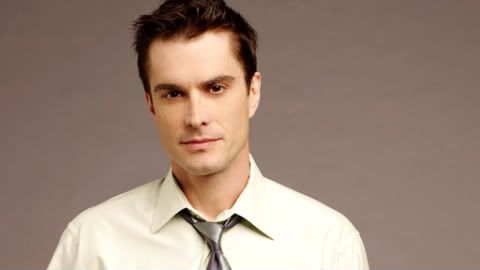 Here's the Scoop! 06.26.09

Thank God it's Friday!
It's been a long week with far too many sad stories. Which is exactly why I look to my guilty pleasure to uplift me, not bring me down any further. Can GH pull itself out of its slump to pull the fans out from theirs?
They could have started by giving Rick Hearst a better send off… Can we even call what we got a send off? Ric mentioning to Claudia and Diane that he's leaving town for an offer he couldn't refuse in LA. Is that how you write out an Emmy winning actor? I know, I know, there wasn't enough time is their excuse. There was plenty of time. The minute Hearst was dropped to recurring an exit should have been prepared. They didn't seriously think another show wasn't going to come and snatch him up, did they? GH isn't that full of themselves, are they? I'm sorry, this fan is bitter. Was that parting line of "I'll be back" supposed to ease our pain or toy with our emotions? I'm not sure if there are enough words to describe just how disappointed I am in this sendoff. READ MORE