Rick Hearst
By Regan Cellura on May 07, 2009
Here's the Scoop! 05.07.09

So Ric Lansing is a goner…
well MOST LIKELY he'll be the murder victim in the big murder mystery for the summer. Rick Hearst will vacate his two time Emmy winning role in June. It's a sad day, whether you loved or hated the character of Ric Lansing,
Rick Hearst
is a top notch actor who wasn't used to his potential on
General Hospital
. What does that mean for all the Ric SPOILERS and RUMORS I already dropped? Rewrites most likely as WORD on the street is that Hearst was still in negotiations for another gig as early as last week.
Ric and Kristina… They were RUMORED to have a bonding time of sorts when the new Kristina hits the screen but with her step father not long for this Port Charles world that MAY not be happening.
Ric and Claudia… He wants a paternity test as soon as Claudia pops out that baby. Too bad he won't be around to enforce his court order. Is Claudia the culprit? Her hits usually go wrong.
Ric and Sonny… Will the brothers make peace or will Sonny finally order a hit on his own flesh and blood.
Whatever it is, however it goes down… ABC Daytime is promising that Ric goes out with a bang. READ MORE
By Regan Cellura on May 06, 2009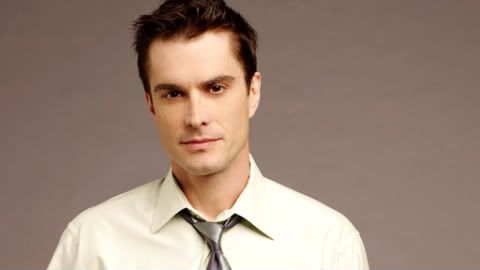 ABC Soaps in Depth
has confirmed
our previous report
that
Rick Hearst
is in fact exiting
General Hospital
. The mag addresses the RUMORS that Hearst is returning to
The Bold and the Beautiful
.
Soaps In Depth has learned that GENERAL HOSPITAL's Rick Hearst (Ric) is exiting the soap! Buzz is that Hearst — who was recently dropped to recurring status — will be returning to THE BOLD & THE BEAUTIFUL, where he previously played Whip in 2002. It's unknown if Hearst will be reprising his former role, and when contacted for a comment regarding the actor's return to B&B, a spokesperson declined to issue a confirmation or denial, saying only, "It's our policy not to comment on rumors." ABC, however, is confirming that Hearst will be leaving GH. "We're saddened for GH fans but personally thrilled for Rick. We wish him nothing but success. Rest assured that the character of Ric Lansing will have an exit you won't want to miss," says a GH spokesperson.
Is Ric Lansing the murder mystery victim that's been SPOILED to be happening this summer? READ MORE
By Jamey Giddens on May 04, 2009
Sorry
Guiding Light
fans. It looks like
Rick Hearst
won't be reprising the role of Alan-Michael after all. According to sources, Hearst who also had popular runs on Y&R and DAYS, is thisclose to signing with
The Bold and the Beautiful
. Hearst played the character of Whip Jones III, one of Brooke Logan's many husbands on the CBS sudser a few years back. No word yet if he will be reprising the role of Whip, or creating a new character. The actor was recently bumped to recurring on
General Hospital
, where he plays fan favorite Ric Lansing.
By Melodie on April 28, 2009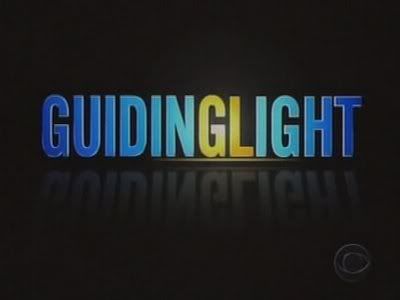 With Guiding Light ending its run on CBS in September, it appears the show is pulling out all the stops in the casting department. Setside sources have revealed to Daytime Confidential that three iconic Guiding Light characters may be making their return to the show in the near future.
"
Peter Simon
,
Maureen Garrett
, and
Rick Hearst
have all been in talks with
Guiding Light
for a return. Peter will more than likely be back for a huge Bauer Barbecue bash the show is planning. Maureen's story is unknown at the moment, but she is more than willing to return. Negotiations with Rick Hearst are "damn good" and his character will have an impact on the Spaulding family."
The returns of Ed Bauer, Holly Reade, and Alan-Michael Spaulding will no doubt fill the hearts of fans and shake things up in Springfield. Hopefully, things will work out and three of our favorites will return home. Keep checking back to Daytime Confidential for updates on this developing story.
A TeleNext spokesperson was unable to confirm the returns, however stated, "With the show coming to an end on CBS, it isn't unexpected that some returns will happen."
By Regan Cellura on April 14, 2009
Here's the Scoop! 04.14.09

Dr. Patrick Drake as Mr. Mom…
When Robin heads out of Port Chuck for treatment, Patrick takes on the role as single father. Who will pitch in to help him? RUMORS say Maxie and Matt MAY be providing assistance. While I love that Matt and Maxie MAY have some more scenes together, especially ones that have them helping out the fam, Maxie is spread all over the place and I think this would be the perfect opportunity to use Mac (John J. York) more. Let Uncle Mac help out, he did raise three girls. Throw a little comic relief into this PPD storyline cause I need something to chuckle at that isn't the ridiculousness of this story. We SHOULD see some brotherly time but SPOILERS have Matt making some roots of his own in PC. Finally! Give Jason Cook something to do! We SHOULD still see Elizabeth helping out, maybe not as much, and mentions of Mercedes.
READ MORE
By Regan Cellura on April 02, 2009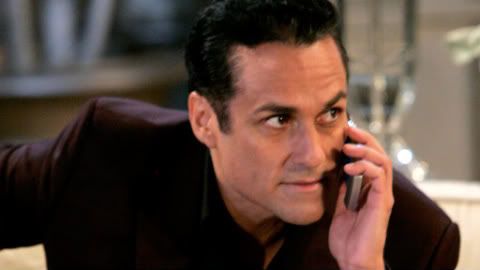 Here's the Scoop! 04.02.09
Claudia may want to get knocked up but does the most fertile man in Port Charles want another child? Michael's shooting has finally got Sonny on the right track… he has enough children. Really, he doesn't want to bring another child into his world after what happened to Michael. Will Claudia succeed in becoming pregnant with yet another Corinthos child? Claudia will try her damndest so cover your eyes kids, lots of ClauSon sex coming.
Carly is not happy that Claudia has been visiting her son. You're not happy now Carly? Wait till you find out she's the reason your kid has a bullet in his head. Carly tells Claudia to stay away from her son and Sonny questions why his wife has been visiting. Claudia comes up with a story that has a little truth to it and that's all Sonny needs to hear.
Does Jerry spill to Carly? The supposed to be dead Jacks brother makes a call to Jax and gets Carly instead. When a couple tries to get their marriage back on track, they're honest with one another, right? Well Jerry assumes that as well and thinks Carly knows what Jerry disclosed to Jax on that DVD. READ MORE