Robert Newman
By Luke Kerr on July 09, 2009


Bill and Lizzie's wedding day isn't starting off the best on Guiding Light. Josh–the minister–is in Florida and now they must find another minister to preside over the ceremony. I am really looking forward to this wedding. I only hope that Guiding Light. does it justice.
By Jamey Giddens on July 02, 2009
TV Guide Canada
's
Nelson Branco
posted his
Suds Report
a little early this week because of Independence Day. One juicy bit from the online column has
As The World Turn
s brass interested in absorbing one of
Guiding Light'
s most iconic couples.
Word from Brooklyn is that World Turns wants Kim Zimmer and Robert Newman to crossover their popular super-couple pairing, Reva and Josh, to their show. That sound you hear? Me screaming, "Run, Kim and Robert, run!"
Hmm, wonder if all powers concerned will allow one of daytime's favorite couples to finally reunite on this show?
By Jamey Giddens on June 30, 2009
I got so excited reminiscing about
Santa Barbara
, television's best soap opera EVER, on
Twitter
that I decided to share these soaptastic clips here on DC. They are from SB's infamous Aqua Land remote, where the dastardly Kirk Cranston (
Robert Newman
) planned to finally do away with our starcrossed lovers Cruz Castillo (
A Martinez
) and Eden Capwell (
Marcy Walker
) once and for all! For fans who have only seen Newman as the heroic, straight-laced Josh Lewis on
Guiding Light
, seeing him as Eden's psychotic ex might be a bit of a shock. I say it's high time SOAPnet assembled 10-15 of
Santa Barbara
's key players, and produced a splashy two-part miniseries! Thanks
Katieeee9999
for the MVIDs.
READ MORE
By Jamey Giddens on June 24, 2009
The End of an Era
. On August 19, 2009 The Paley Center for Media will be hosting an event to say goodbye to broadcasting's longest running program,
Guiding Light
. Attending the evening, will be GL executive producer
Ellen Wheeler
, head writer
Jill Lorie Hurst
, and actors
Kim Zimmer
,
Robert Newman
and
Grant Aleksander
, with other panelists to be announced. A clip from the finale will be shown as part of the planned activities. For more information visit the Paley Center online
here
. Thanks
Daisy Clove
r for the tip!
By J Bernard Jones on May 20, 2009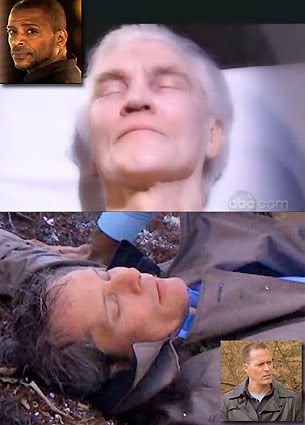 Hot on the heels of my admittedly scathing review of Friday's ultra-campy, Scooby Doo meets The Munsters inspired episode of All My Children which culminated in the murder of Stuart (Not Adam) Chandler, I finally had the opportunity to catch up with Guiding Light, which had its own less heralded "Who Killed Edmund Winslow?" whodunit kick off.
Since I received a little bit of blow back for my harsh (and well-deserved) criticism of AMC, I'd like to take the opportunity to explain why Springfield's simultaneous murder mystery is infinitely superior to Pine Valley's. READ MORE
By Jamey Giddens on May 06, 2009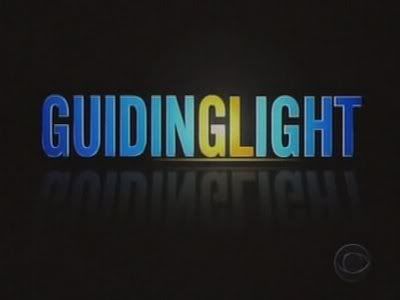 For weeks now, we at Daytime Confidential have caught flack and been accused of spreading "rumors" concerning
Guiding Light
's alleged talks with such cable channels as Lifetime and Oxygen. Lifetime reps have been denying talks to readers who visit their site, meanwhile sources have maintained to our
Melodie Aikels
, and myself that talks are in fact taking place. This past weekend, news broke that GL leading man
Robert Newman
mentioned the alleged talks with Lifetime at a GL fan event in Pittsburgh (with an "h"), and also mentioned he had heard similar discussions with TV Land were taking place. Today, TeleNext representatives emailed Daytime Confidential the following statement from
Brian T. Cahill
, Senior Vice-President of TeleNext Media, Inc.
We continue to explore all our options to find a new home for Guiding Light. At this point, we are not able to comment or speculate about any potential partnerships. Our conversations are ongoing and, in the interest of keeping them moving forward, we cannot offer any additional perspective. We will certainly communicate broadly if and when a decision is made about the future of the show. We thank all our loyal fans for their continued outpouring of support." READ MORE