Roscoe Born
By Jamey Giddens on October 25, 2011
Don't be surprised if the dastardly Mitch Laurence pays Victoria Lord (
Erika Slezak
) and the other denizens of Llanview one last visit before
One Life to Live
leaves the ABC airwaves. I'm hearing
Roscoe Born
is in negotiations to reprise the role of the deranged cult leader, who supposedly fathered Viki's beloved daughter Jessica (
Bree Williamson
) via rape — and much later almost raped Jessy herself! With Mitch possibly on his way back to Llanview, could his bat poop crazy lady minion Allison Perkins (
Barbara Garrick
) be far behind?
By Scooter Smith on January 24, 2010
Sorry to all who have been wondering where I was. My son was in the hospital, but he is ok now, so I am back.
Friday's episode was pretty decent. I had been expecting more from a couple of different scenes, but overall, it was still good. Let's get to it.
First the Brody going after Mitch story was dumb. Brody has been around McBain and the Buchanan family since Mitch came back. Has he not learned from any of them, that Mitch anticipates reaction and that's how he gets his way. Mitch knew that Jessica wouldn't come to the docks, that's why he insulted Brody in the letter, to goad him to come more. I am happy that Mitch's plan didn't completely work out, as Brody got away. However, arresting John, again, is getting old. READ MORE
By Luke Kerr on November 20, 2009
TV Guide Canada's Nelson Branco chats up One Life to Live's Ilene Kristen in his latest interview. In it he asks her about the return of Roscoe Born and the revelation that Mitch is Rex's (John-Paul Lavoisier) father.
TVG: What's it like having Roscoe back on the show after all these years?

IK: You know what? I'm totally thrilled and excited, but we have yet to work together. I'm dying to tape our scenes and see how Mitch's return affects Roxy's life. This storyline has a lot of potential. I can't wait. I have no idea where the storyline is headed but that makes it more exciting as an actress. Roscoe and I share a deep history as friends. Actually, I included scenes between Roscoe and I on my first Emmy nomination reel.
Read the entire interview at TV Guide Canada.
By Melodie on November 10, 2009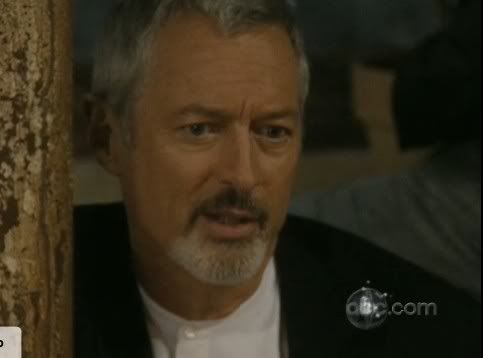 Mitch Laurence (
Roscoe Born
) is back and already causing major trouble. Will Jessica (
Bree Williamson
), Natalie (
Melissa Archer
), and Jared (
John Brotherton
) survive Mitch's wrath?
READ MORE
By Luke Kerr on November 02, 2009
It's a spine chilling week on
One Life to Live
as Mitch Laurence (
Roscoe Born
) returns. Hearing him say "That would be me" at the end of the promo just gave me the shivers! Watch the promo after the jump.