Rosie O'Donnell
By Luke Kerr on June 29, 2009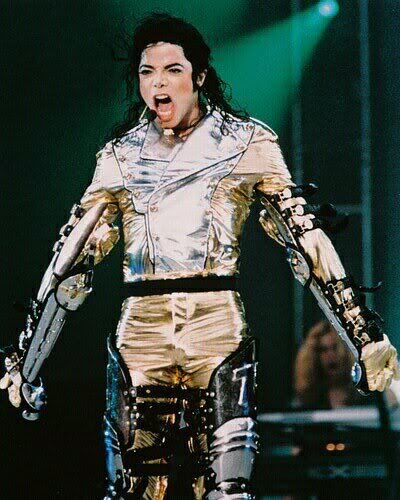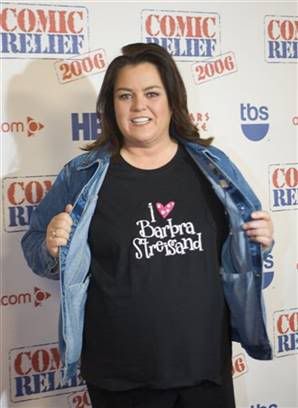 Rosie O'Donnell
is blogging her thoughts on the death of
Michael Jackson
, King of Pop. Visit her website
Rosie.com
for the full tribute. Here is a preview.
so now the crowds gather
endless tributes
the kind of love and adoration he seemed to crave
and he is not here to feel any of it
RELATED: Michael Jackson Dead at 50 | Janet Jackson Represents Family at BET Awards | Farrah Fawcett Special Bests Michael Jackson
By Luke Kerr on June 25, 2009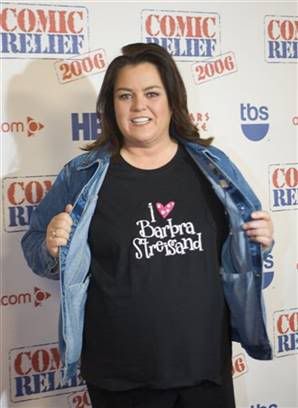 Have you missed
Rosie O'Donnell
being on
The View
? If so, you'll be able to hear Rosie in your home, car, at work or on go. The ex
The View
co-host has landed a daily show on Sirius XM satellite radio. According to
Zap2it
Rosie Radio
"will feature the 47-year-old comedian-actress discussing news and entertainment as well as chatting with occasional guests."
I can only wonder if she'll have Elisabeth Hasselbeck on as one of her first guests. For some reason I doubt that will happen.
By J Bernard Jones on June 18, 2009
My absence from Daytime Confidential lately has not been due to the usual business of family and work taking up a lot of my time, but rather a certain lack energy to post about practically any of the daytime serials that clog up my DVR from day to day. This is neither a positive nor a negative thing because there are frequent periods throughout the year when shows kind of coast along and do their their thing, usually between sweeps.
At these times, there is little for the viewer — if that viewer is me — to get all worked up about this plot twist, that character's action, some couple or another or even a whole show's direction. Normally, this state of affairs hits one or two shows at a time. Every once in a while like the last couple of weeks, the stars align and all the serials get caught in the same momentum of drift. All that is required of us is to watch and see where it all goes.
In that spirit, my brain plays a little game of soap opera hopscotch, taking in odds and ends big and small. There is no great elaboration on anything here, just a quick rundown of things I like and not like so much. Your mileage may vary... READ MORE
By Jillian Bowe on April 29, 2009
Has the apocalypse begun? It must be really chilly down in Hades since former co-hosts of
The View,
Rosie O'Donnell
and
Star Jones,
were spotted out having dinner. The former rivals were dining at the 2009 Passing It On Benefit After Party at Tony DiNapoli's in New York City Monday night. On April 16, the ladies were also part of a charity auction to benefit the Skating with the Stars Gala, for which Jones is co-chair. The winner of that auction got a chance to share a lunch date with Jones and O'Donnell and pose
any
questions they want. Wouldn't you like to be a fly on the wall when that goes down?
READ MORE
By Jillian Bowe on April 20, 2009
So this is what it looks like when former
The View
co-host
Star Jones
has a rumble in the jungle with ex-boss
Barbara Walters
and former moderator/enemy
Rosie O'Donnell
. I'm all down for rocking the curly/wavy look (I myself have curly/wavy hair) but someone really needs to tell Star to throw some pommade in that puppy! Take your best shot.
By Jillian Bowe on November 29, 2008

Rosie O'Donnell's
much hyped variety show,
Rosie Live
has now become a corpse according to the fomer daytime talk show host. After one show, O'Donnell wrote on her
blog
:
there will b no more. no ratings. bad reviews. yet still – a thrill 4 me.
I guess it doesn't pay to trash talk Barbara Walters when trying to make a comeback. As posted earlier by our own Jamey, O'Donnell's ratings for the show were a dud at just 5 million viewers for someone that was considered a ratings darling.