Sandra Ferguson
By Jamey Giddens on December 20, 2008
Online
sources
are saying
Ken Corday
, in his infinite wisdom, signed veteran actor
John Callahan
(ex-Edmund) to a contract at
Days of Our Sinking Ship
. This has not been confirmed by the network.
Okay, riddle me this? If you can't afford to keep your show's own obscenly popular stars, why bring on half a dozen people from other soaps and pay them? I of course realize Callahan probaby costs a fraction of what Deidre Hall or Drake Hogestyn did, but any no-name doof could have played Nicole's doctor or John's shrink. Why hire names like Callahan and Sandra Ferguson?
This has nothing to do with the merits of Callahan, who I adored as Edmund on All My Children or Ferguson, who I enjoyed for years on Another World. This is about the ultimate idiot in charge pouring salt into the wounds of his disgruntled fans. I don't think Corday will understand anything at this point but a full on boycott. Thanks Alistair Crane for the tip!

By Luke Kerr on December 03, 2008
Sandra Ferguson
made her
Days of Our Lives
debut and I couldn't help think "There's Amanda Cory!" What are your first impressions?
By Brooke on November 24, 2008
Hey Days fans, my apologies for the lack of Denial Island Previews last week, if you rely on my preview rather than watching the show, let's just say you didn't miss much. This week there are two things that are good about Days – a) the show's not airing on Thursday because it's Thanksgiving (Happy Thanksgiving!); and b) John and Marlena are onscreen again. Alright, alright, so I heard a rumor that Nicole's reaction to losing the baby is worth watching too, but I'll leave that up to you to decide. What else is in store? Keep reading for this week's Preview from Denial Island (where the weather is a sunny 76F and we don't allow any crap storylines). READ MORE
By Daytime Confidential on November 07, 2008
On today's CBS and Days of Our Lives episode of Daytime Confidential Luke, Mike, Melodie and Jillian discuss all the latest rumors and news including Ashley's return to The Young and the Restless, Katherine and Marge, Lily and Billy and debate who Amber should go up against.
Boozy Taylor and teaming up with ball busting broads on The Bold and the Beautiful.
We're throwing a party for Cassie leaving Guiding Light and Melodie has a problem with Grady.
We discuss the latest rumors of Austin Peck and Agim Kaba leaving As the World Turns and Sage following in her mother's footsteps.
Sandra Ferguson returns to daytime on Days of Our Lives, Galen Gering makes his debut and EJ and Nicole.
Listen to Daytime Confidential by clicking on the Daytime Confidential Player at the bottom of this post or Download us for FREE via iTunes. Vote for us on Podcast Alley. Add us as a Friend on MySpace and Facebook.

By Regan Cellura on October 31, 2008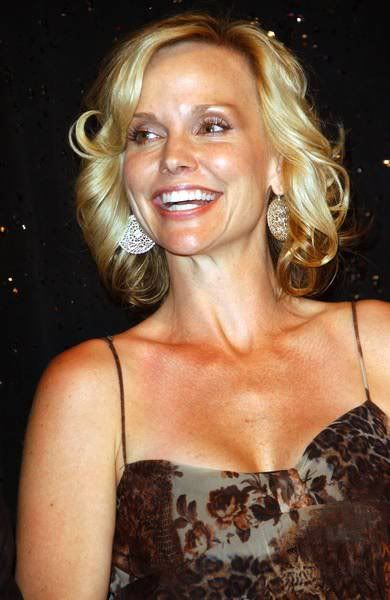 Sandra Ferguson
, now Robinson, has been cast on
Days of Our Lives
as Dr. Charlotte Taylor. Fans of Ferguson remember her as Amanda Cory on
Another World
and as the temporary re-cast of Felicia Jones Scorpio on
General Hospital
and for Brooke Logan
on The Bold and the Beautiful
.
According to Soap Opera Digest, Dr. Taylor hits Salem on December 1st.