Sarah Glendening
By Luke Kerr on July 21, 2011
If an anthem like "Take This Job and Shove It" isn't enough to inspire you to quit a bad job, maybe this will. All My Children's Sarah Glendening and One Life to Live's Nick Choksi appear in the Funny or Die video "It Doesn't Get Better," recounting workplace horrors in the PSA parody. Watch the "It Doesn't Get Better" video after the jump!
By Jillian Bowe on December 01, 2010
ABC Soaps In Depth
is reporting
Daniel Cosgrove
and
Sarah Glendening
first airdate on
All My Children
is slated for this month. Glendening takes over the role of Marissa on Dec. 21 and Cosgrove's character Scott will return to fair Pine Valley on Dec. 27.
By Jillian Bowe on October 28, 2010
Soap Opera Digest
is reporting
As The World Turns
actress
Sarah Glendening
(ex-Lucy)
has been picked to take over the role of Marissa on
All My Children
. Glendening will make her Pine Valley debut on Dec. 20.
By J Bernard Jones on September 07, 2010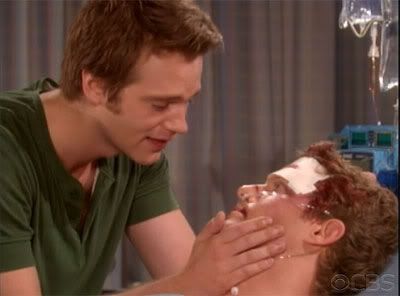 Before I get to today's stunning episode of As the World Turns, in which Dr. Reid Oliver dies and donates his heart to his professional nemesis/colleague Dr. Chris Hughes, I have a few thoughts about not only the serial's final days on the air, but also —in a broader sense—fan perceptions about what a soap's last days should be like, themes that will be carried forward as we look toward ATWT's final hours.
First, with less than two weeks to go before its final fade to black, ATWT is ending its 54 year history in perhaps better dramatic shape than almost any serial since the cancellation of NBC's Texas in 1982, a specific observation I will expand upon in a few days. Of course, there is lots to gripe and nitpick about the woulda-coulda-shoulda's of how the show might have wrapped things up. Many of those ideas are quite good and some are downright ludicrous, but in the final turn of events, all of that stuff is moot. The last scenes were shot, the sets have been struck, and the actors all went along different paths weeks ago. READ MORE
By Mark on July 16, 2010
On next week's As the World Turns mother Lucinda (Elizabeth Hubbard) and daughter Sierra (Mary Beth Evans) are reunited. Sarah Glendening is also coming back as Lucy. Henry (Trent Dawson) asks Katie (Terri Colombino) to tell him where Barbara is. At the same time Vienna (Ewa Da Cruz) is desperate and asks Casey's (Billy Magnussen) help. On the other side of town Carly (Maura West) sees Lily (Noelle Beck) and Craig (Jon Lindstrom) kissing and is horrified. Watch the promo after the jump! READ MORE
By Mark on March 24, 2009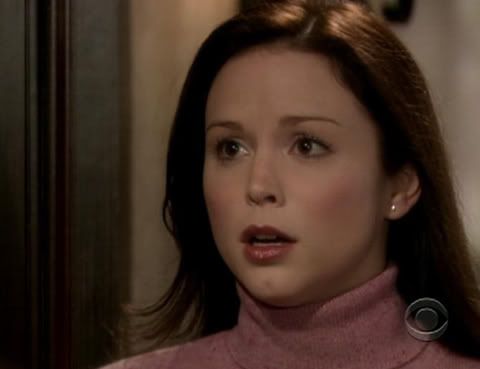 Sarah Glendening (Lucy Montgomery) is leaving As the World Turns for the second time this year. She will film her last episode on Thursday, April 2 according to the official Grayson McCouch fanclub.