Sherri Saum
By Jillian Bowe on November 29, 2012
Former
One Life To Live
actress
Sherri Saum
is headed to the Hamptons. Saum announced on
Twitter
she has landed a guest starring role on ABC's juicy primetime drama,
Revenge
. Saum tweeted:
READ MORE
By Jillian Bowe on September 25, 2012
Former
Sunset Beach
and
One Life To Live
actress
Sherri Saum
has landed the lead role of Lena in ABC Family's upcoming
Jennifer Lopez
pilot,
The Fosters
. The series revolves around a lesbian, mixed-race couple who are raising their adoptive children, alongside a biological son.
Teri Polo has signed on as Lena's partner Stef Foster, a tough-but-kind-hearted police officer. When Lena decides to raise troubled teen Callie, much to Stef's chagrin, the Fosters lives are forever changed.
By Jamey Giddens on March 07, 2011
This pilot season is really turning out to be Six Degrees of Soap-eration. First As The World Turns alum Alexandra Chando and General Hospital's Tyler Christopher end up cast in ABC Family's The Lying Game, a show being helmed by former soap scribe Chuck Pratt (Santa Barbara, General Hospital, Sunset Beach, All My Children), now comes word that former Sunset Beach and One Life to Live beauty Sherri Saum will be playing the daughter of The Young and the Restless guest star Eric Roberts (who also starred in Another World and How to Survive a Marriage) in the ABC primetime soap pilot Grace!
READ MORE
By Luke Kerr on November 16, 2009
New York soap, primetime and Broadway stars turned out for the Stockings with Care celebrity bartending event at the Stitch Bar & Lounge on November 11. The event, which helps raise money to buy holiday gifts for children whose families cannot afford to celebrate their holiday, brought together stars from All My Children, As the World Turns, One Life to Live and former Guiding Light stars.
See photos of Adam Mayfield, Austin Peck, BethAnn Bonner, Brandon Buddy, Bree Williamson, Brett Claywell, Brian Kerwin, Brittany Allen, Daniel Kennedy, Daphnee Duplaix, David Fumero, Grant Bowler, Jason Tam, Jesse L. Martin, Mandy Bruno, Malcolm Jamal Warner, Mark Lawson, Melissa Claire Egan, Melissa Fumero, Meredith Hagner, Michael Urie, Murray Bartlett, Robert Bogue, Stephanie Gatschet, Terrell Tilford, Terri Colombino, Trent Dawson, Vanessa Williams and more after the jump. READ MORE
By Luke Kerr on April 19, 2009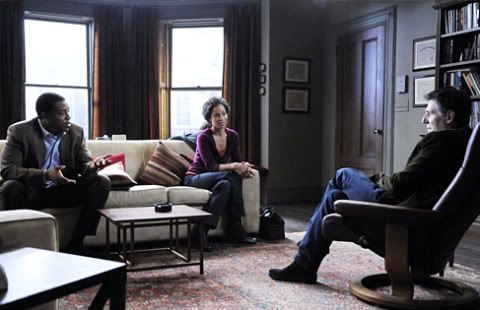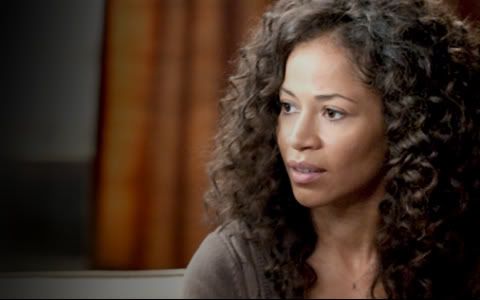 I was watching my HBO guilty pleasure -
The No. 1 Ladies' Detective Agency
- and at the beginning of tonight's episode there was a promo for
In Treatment
. I don't watch
In Treatment
, but the promo caught my attention because I spotted ex
One Life to Live
star
Sherri Saum
.
You know how, when you see a celebrity or star and it immediately revives a memory of their past role or performance? Even after all these years, the first thing I thought when I spotted Saum was "Turkey Baster Storyline" on Sunset Beach. Do you watch In Treatment? If so, I'd love to know if you enjoy the show so I can decide if I want to watch it or not. READ MORE
By Luke Kerr on February 16, 2008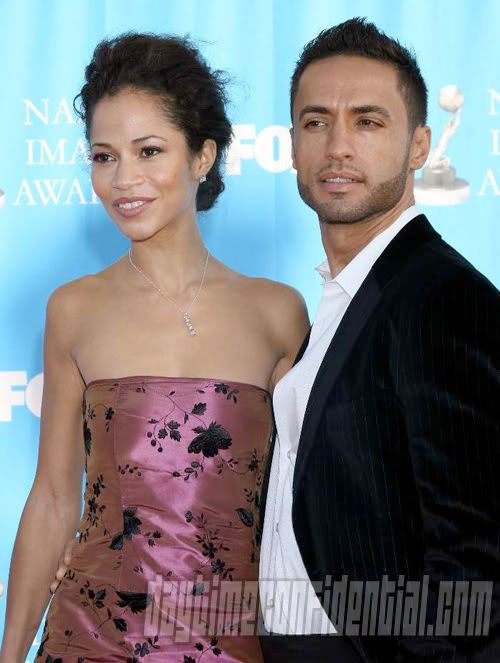 One Life to Live's Kamar de los Reyes may not have taken home an award at the NAACP Awards this last week but from the looks of it he already has a great prize in his wife Sherri Saum who looks amazing. Don't they make a striking couple?