Sherri Shepherd
By Luke Kerr on November 04, 2008
Worried that with the election being over things will cool off at
The View
? Don't worry,
Sherri
vs.
Elisabeth
doesn't appear to be going anywhere, at least yet.
By Luke Kerr on October 31, 2008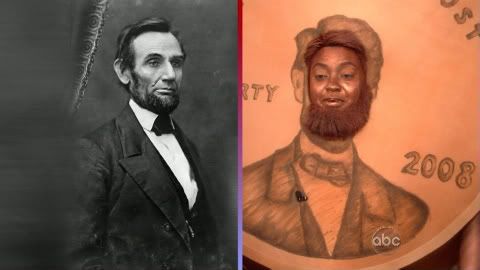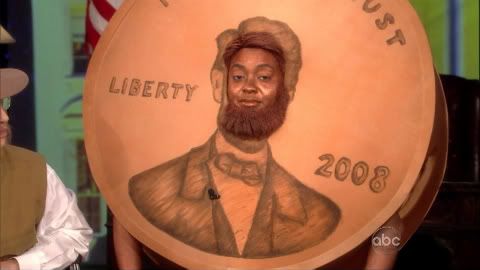 A penny for your thoughts on
Sherri Shepherd
dressing up for Halloween as
Abraham Lincoln's
face.
By Luke Kerr on October 27, 2008
Sherri Sheperd was stepping out on the green carpet for the premiere of Madagascar: Escape 2.
Love it or hate it!
By Luke Kerr on October 25, 2008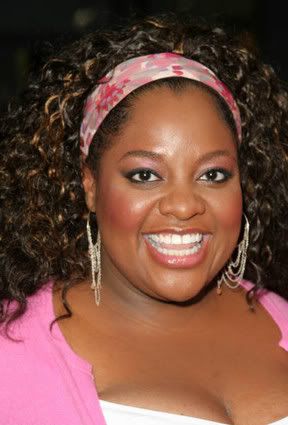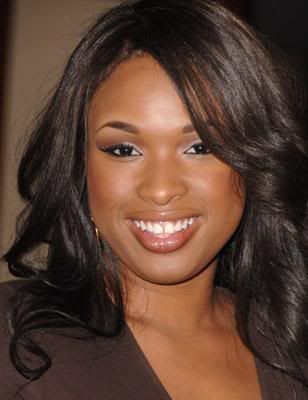 The View's
Sherri Shepherd
is weighing in on the murder of
Jennifer Hudson's
mother and brother, telling
ET Online
"I hope that in the midst of this, God will give [Jennifer] some kind of peace..I'm sending a lot of prayers Jennifer's way." For more on the tragedy visit
USATODAY
.
To watch the video clip visit ET Online.
UPDATE: Check out the news report after the jump. READ MORE
By Jillian Bowe on October 10, 2008
Earlier in the week, yours truly
reported
that
Tristan Rogers
(Robert) was slated to be a guest on
The View
. His appearance was rescheduled and fans of the
General Hospital
and
General Hospital: Night Shift
star will finally have a chance to watch him chat it up with Babs and the gang.
Rogers gets his turn in the hot seat on the popular ABC talk show tomorrow. I promise this time!
By Jillian Bowe on October 07, 2008
Never a dull moment with
The View
ladies. Its official I MUST get tickets for round 2!
Who came out on top?