Sonya Eddy
By Regan Cellura on July 11, 2008
General Hospital Fan Club Weekend is upon us! What does that mean in terms of Scoop? It means lots of fans hit the message boards and give recaps of what they've heard and seen while at various actor's events as well as the main event. The reports are already coming in! Check back for updates!
So far, here is what I've got (remember to have your salt shakers near by, these recaps are all based on the fan's perspective of how things were said and the actors in the past have been told by TPTB what they can and can not say):
One fan said Steve Burton (Jason) was asked about Liason and his response was that they are stalled. However, he also said that he would be a guest at Rebecca Herbst's (Elizabeth) event and they would talk more about it then.
The actor's discussed their charities and Sebastian Roche (Jerry Jacks) spoke about his trip to Africa.
Ignacio Serricchio (ex-Diego) gave a fan a lap dance. Apparently there was an auction at a Girls Night Out event. He also sang with his band at the Kick Off and if I am understanding these recaps correctly, so did Rick. At the GNO event, there were quite a few Night Shift cast members. Sonya Eddy (Epiphany Johnson) told the fans the writing on Night Shift Season Two is very good. READ MORE
By Luke Kerr on May 19, 2008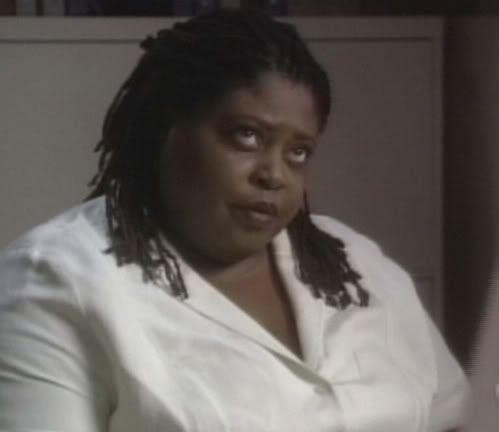 If you missed last night's season finale of Desperate Housewives you also missed a cameo by General Hospital's Sonya Eddy as Vanessa. Ironically, or maybe not so much, the character of Vanessa really isn't much different than the role of Epiphany but it seems that Sonya has found her niche and knows how to nail it every time. Congrats to Sonya on the cameo!
By Luke Kerr on April 14, 2008
We brought you
screencaps
of Crystal Hunt's (f. Guiding Light) new online show
The Hicks
in March. Now we've got a clip from the online show.
General Hospital's
Sonya Eddy has some hilarious and as always
One Life to Live's
Catherine Hickland nails her scenes. Of course, Tom Pelphrey fans get more than one sighting in the clip so eat your heart out Jammy fans.
By Luke Kerr on March 17, 2008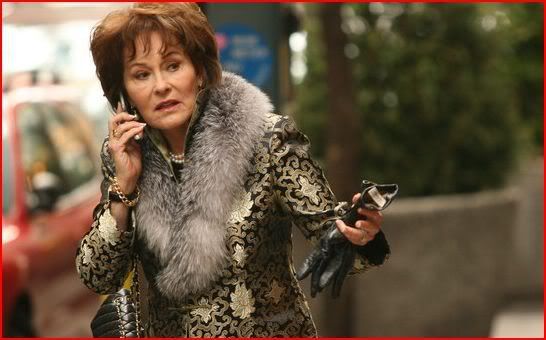 For those of you who may have been wondering what the talented Crystal Hunt has been up to since leaving the role of Lizzie Spaulding on Guiding Light it appears that she's been keeping herself very busy with the production of
The Hicks
.
The Hicks, which Hunt created, produces, and stars in also features a line up of other talented daytime stars including Catherine Hickland of One Life to Live, Sonya Eddy of General Hospital, Tom Pelphrey of Guiding Light, and Marj Dusay of Guiding Light. When visiting the website be sure to check out a video preview from the pilot episode.
Shoutout to Gush900 for the tip!
By Luke Kerr on March 12, 2008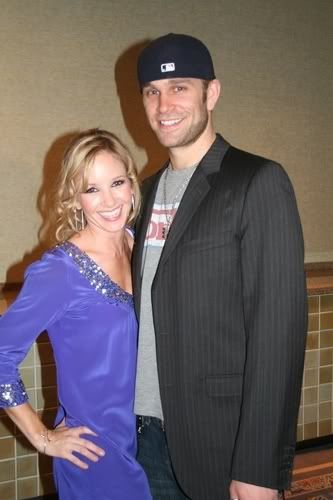 One Life to Lives' Justis Bolding, John Brotherton, Tika Sumpter and All My Children's Colin Egglesfield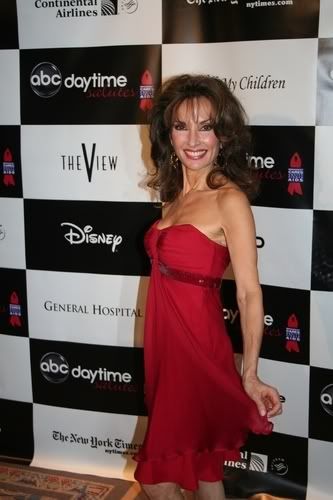 All My Children's Susan Lucci and General Hospital's Sonya Eddy at "ABC Daytime Salutes Broadway Cares/Equity Fights AIDS." Photo Credit:
Broadway.com
By Jamey Giddens on February 29, 2008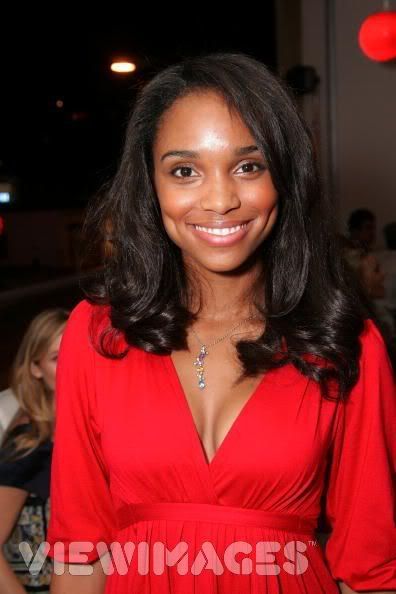 What happens when you take a few actors from ABC's hit soap General Hospital and put them at the same Las Vegas hotel/casino as a disgruntled former rap music tycoon? A hot mess that's what!
Soap Opera Weekly is reporting that GH/Night Shift actress Angel Wainwright (Regina) got into an altercation with
infamous hip hop personality Suge Knight. Wainright was in Vegas for a GH fan event over the President's Day weekend along with Sonya Eddy (Epiphany), Ignacio Serricchio (Diego), Sebastian Roche (Jerry) and Jason Thompson (Patrick).
Allegedly, Wainwright and Knight got into their scrape at the Tryst nightclub located in the Wynn Hotel. Knight supposedly threatened Wainwright who responded by jabbing the man in his eye! Knight then grabbed Wainwright, causing Sonya Eddy to begin pummeling Knight to get him to release her co-worker! Who says Jason Morgan is the only hero in Port Chuck?
For soap fans not familiar with Suge Knight, he is the co-founder and former CEO of West Coast-based Death Row Records which was involved in a long-term, messy "East Coast vs. West Coast" turf feud with Sean "P.Diddy" Comb's Bad Boy Records. Both labels lost their key stars (Tupac Shakur and Christopher "Biggie Smalls" Wallace respectively) at the climax of the feud, although both deaths remain unsolved. Death Row was once also the home of OLTL celeb fan Snoop Dogg.