Spencer Grammer
By Luke Kerr on June 05, 2008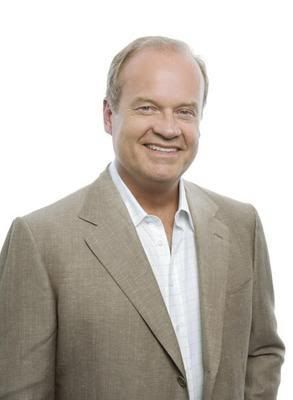 People is reporting that Kelsey Grammer was released Wednesday from the hospital and resting comfortably at home after suffering a mild heart attack over the weekend.
The 53-year-old Grammer, best known for his multi Emmy winning role as Fraiser Crane on the hit shows Cheers and Frasier, is the father of Spencer Grammer who once portrayed the role of Lucy Montgomery on As the World Turns.
Though not as popular in the role of Lucy Montgomery as the previous actress, Spencer Grammer has found success outside of daytime on the hit ABC Family show GREEK. The second season of GREEK ends on June 9, 2008.
Will you be watching the season finale of GREEK?
By Luke Kerr on June 02, 2008
Kelsey Grammer, the star of
Fraiser
and
Cheers
and father of former
As the World Turns'
star and current
Greek
star Spencer Grammer, suffered a heart attack while paddle boarding with wife Camille at their Hawaiian home on Saturday.
FOX News
is reporting that Grammer is expected to be released early this week.
By Luke Kerr on March 26, 2008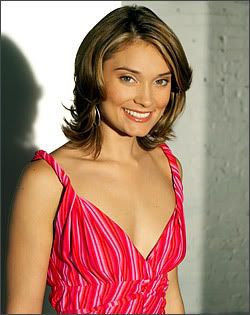 In an update to my Time To Fess Up: Who Watches "GREEK"? post it would appear that a whole bunch of people are watching Spencer Grammer's (f. Lucy Montgomery, As the World Turns) GREEK.
Zap2it is reporting that over 1.4 million viewers tuned in for the second half of the first season of the ABC Family college "soap". Considering Guiding Light pulls in a 1.9 it sort of makes one wonder at how a small little cable channel show like GREEK is able to get almost as good as numbers as the 70 year old icon.
Nice to see a daytime star make the successful jump to primetime.
By Luke Kerr on March 24, 2008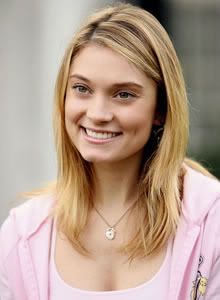 Time to fess up folks. How many of you watch ABC Family's "GREEK"? The reason I ask is because "GREEK" stars Spencer Grammer whose "turn" on As the World Turns as Lucy Montgomery was less than popular.
It is often hard for any actress to step into the role of a popular character such as Lucy Montgomery but when Spencer Grammer left As the World Turns in December of 2006 few imagined she would end up on a popular TV show so quickly. Especially when the ratio of daytime stars who successfully make the jump to primetime is quite low.
So are you addicted to "GREEK"? If so why? I'd love to know since I've never actually watched the series.