Star Jones
By Luke Kerr on April 29, 2008
In a recent red carpet interview
The View's
Elisabeth Hasselbeck told
People
that she is "thinking of" her former cohost Star Jones as she's going through her divorce from husband Al Reynolds. Hasselbeck then goes on to talk about how she and husband Tim keep the romance alive in their marriage, "Right now, with two kids, one 3 and one 5 months, a little walk for ice cream with the kids is perfectly romantic," she said. "When they are falling asleep in the stroller and [we can] just take in the city together."
By Regan Cellura on April 23, 2008
According to People.com, Star Jones Reynolds (ex-host, The View) has filed for divorce from her husband Al Reynolds.
"I have committed myself to handling this situation with dignity and grace and look forward to emerging from this period as a stronger and wiser woman."
By Luke Kerr on March 10, 2008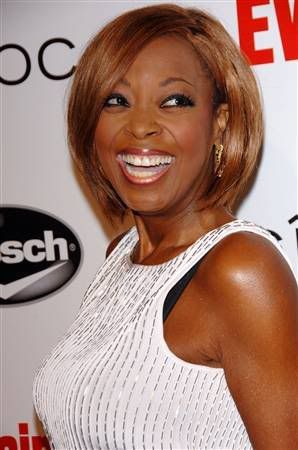 MSNBC is reporting that former "The View" co-host Star Jones Reynolds is calling it quits with her husband of three and a half years Al Reynolds. The National Enquirer is reporting that Jones sent him the legal papers over a month ago.
Jones' rep says the reports are false, but the Enquirer also reports that "They hadn't been seeing eye to eye for months and had already spent a great deal of time apart," a friend of the couple told the Enquirer. "Finally, Star decided it was over. She told Al at the end of January that he had 30 days to get his act together or 'get out.'"
Meanwhile, over at E! Online The Hum blog is running with more than a scathing headline "Rise 'n' Shine: Who Will Sponsor Star Jones' Divorce?"
Things have been a bit rocky for Star since leaving "The View". Her talk show "The Star Jones Show" on Court TV was cancelled when the network decided to re brand itself as truTVtruTV. The show had been averaging 186,000 viewers but by time it left the air it was down to 85,000 viewers.
By Luke Kerr on February 01, 2008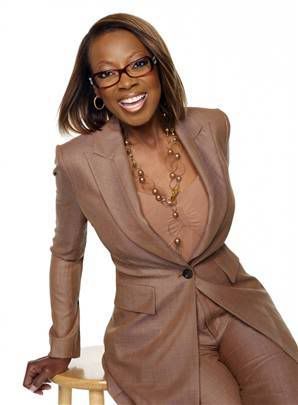 Former daytime talker, Star Jones has had her show "The Star Jones Show" cancelled by TruTV (formally, Court TV) five months after its premier. Apparently, Star and her show are the victim of the network's re-branding. Oh, and for those of you worried that losing her job means there won't be food on the the Jones Reynold's table, don't. Star will be continuing with the network as a legal expert on "In Session".
By Luke Kerr on November 29, 2007
I don't know how many of you have checked out former The View co-host Star Jones' new show on Court TV but I certainly hadn't. Now I'm not sure I ever will. Check out this clip of her interviewing someone "close" to Amy Winehouse and tell me if you think this is one of the most boring entertainment related interviews you've ever seen? It honestly sounds as if Jones is phoning it in. What has happened to our once shining Star?