Tamara Braun
By Jamey Giddens on March 02, 2009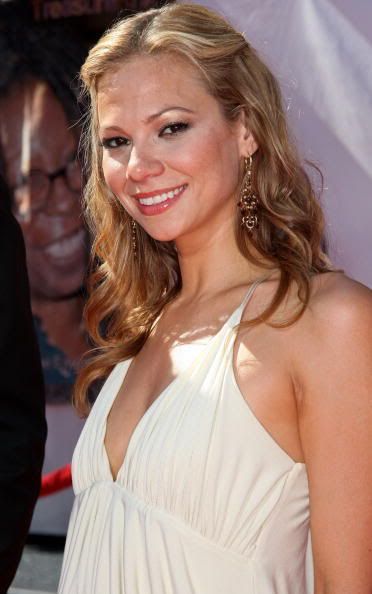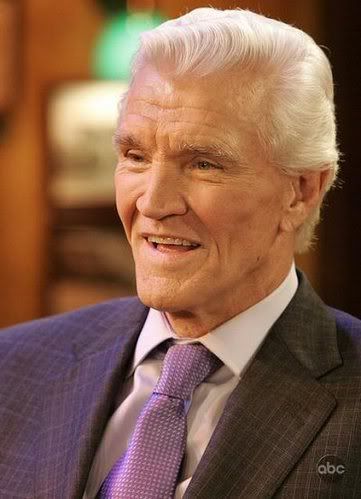 Was
All My Children
's Reese Williams (
Tamara Braun
) the inspiration for the movie
Dazed and Confused
?
TV Guide Canada
's
Nelson Branco
thinks it could be the case
. On the heels of Reese's not-so-sapphic smooch with tad pole-donor Zach (
Thorsten Kaye
) ruining her marriage to Bianca (
Eden Riegel
), that heifer is now buddying up with Pine Valley villain Adam Chandler (
David Canary
). If Reese keeps this up she's gonna have to cancel her subscription to
Curve magazine
!
Check out more from this week's Nelson Ratings here.

READ MORE
By Luke Kerr on February 27, 2009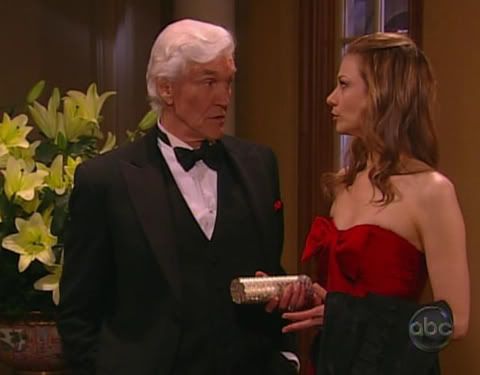 Take you best Caption This shot at this scene between Adam (
David Canary
) and Reese (
Tamara Braun
). Now what could they be saying to one another?
By Jamey Giddens on February 20, 2009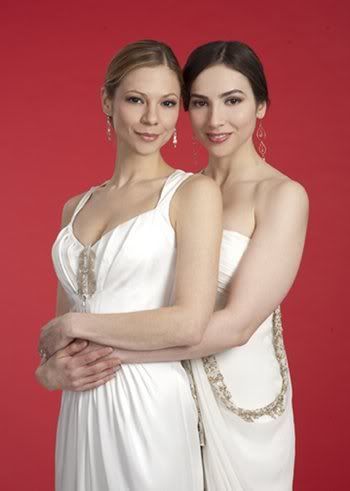 Hey guys, check out my mini wrap-up of
All My Children
's Rianca wedding at
CurveMag.com
. That
TV Guide Canada
Soap Opera Spirit Award thief
Eden Riegel
even agreed to talk to me for the story (I blackmailed her with an incriminating tape featuring herself and
Imaginary Bitches
costars Catherine and Heather). Look for a full-fledged feature on Riegel by Yours Sarcastically in an upcoming print issue of
Curve–
the number one lesbian magazine in the country!
By Luke Kerr on February 18, 2009
By J Bernard Jones on February 16, 2009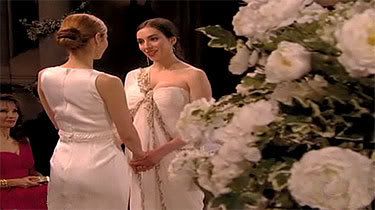 Today, CNN's Lola Ogunnaike covered the Bianca/Reese nuptials in a video report for the venerable news network. Eden Riegel, Susan Lucci, and Tamara Braun are interviewed.
When mainstream media covers soaps, I am almost always more interested in the tone of the coverage — which is usually sarcastic and campy and full of "ish" — than the actual story itself (usually already featured in soap magazines and on the internet anyway). Therefore, kudos to CNN and Ms. Ogunnaike for a respectful report on All My Children and soaps.
Click Here for CNN's report.
UPDATED: CNN also posted a longer entertainment story on it's website. Click here for that story.
By Luke Kerr on February 13, 2009