Texas Battle
By Jillian Bowe on July 26, 2009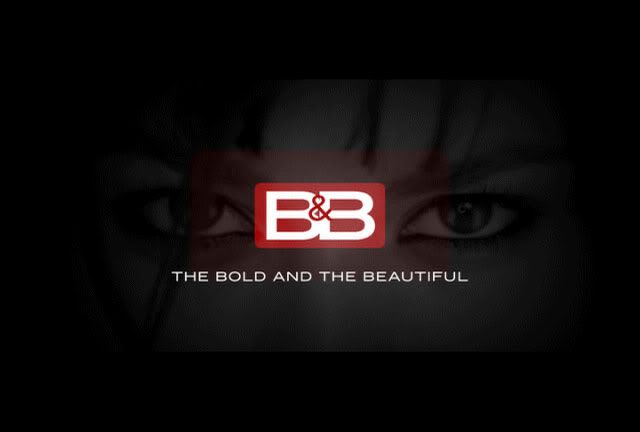 Look for more
Daniel McVicar
(Clarke) on
The Bold and the Beautiful
. The actor reprises his role on July 27 and 28.
D.C. Douglas
has been cast as a minister on the show appearing on July 30 and Aug. 3. Fans may know Douglas Dr. Whittman, who treated Massimo (
Joseph Mascolo
) on
B&B
, Dr. Kirkwood from
Passions
and Chad Atherton on
The Young and the Restless
.
Steve Blalock
guest stars on the show as a biker, the actor also moonlights as
Ronn Moss's
(Ridge) stunt double.
READ MORE
By Darren Lomas on July 19, 2009
The aftermath of the honey fiasco was quite silly really. Pam told Stephanie that she'd been behind Donna's gunging, but denied it to Donna, Eric and Ridge. She resigned from
Forrester Creations
before she could be fired, and later in the week went for a job interview at Jackie M. Hilarity ensued. (Note to B&B writers, CCed to Alley Mills: a little campiness goes a long way.) She talked about her brain tumor, she offered them lemon bars and she got the job. That probably means more Pam hi-jinks with wild animals, honey, or both, very soon.
Katie took on damage control for Forrester. Bill convinced her to have a "business dinner" with him, on the understanding that she'd put forward a case to keep the Donna-drenched-in-honey pictures off the front page. Bill made it clear that he wanted to take Eric down and get control of Forrester. She was intrigued by him and wanted to dig deeper. He was drawn to her, but warned her off getting too close. This is the stuff I love - finally, some sparks on B&B. There was a moment I thought they were gonna get fresh on his office desk. They sure beat the dead-on-arrival pistachios and mini-hoops "romance" Katie had with Nick. READ MORE
By Jillian Bowe on July 03, 2009
Could
The Bold and the Beautiful's
Marcus (
Texas Battle
) get a daddy soon?
TV Guide Canada
's
Nelson Branco
reports Donna (
Jennifer Gareis
) may come face to face with her ex:
Insiders are buzzing that Bradley Bell will be casting Marcus's father soon. Paging Shemar Moore (ex-Malcolm, Y&R)! Hey, I'll settle for Réal Andrews (ex-Taggert, GH), who got shafted by One Life as Dr. Evans.
Does this mean CBS's finally getting with their diversity program? Stay tuned.
By Jillian Bowe on May 17, 2009
You have to love how much of a class act
The Bold and the Beautiful
star,
Susan

Flannery
(Stephanie) is when she speaks about the Daytime Enemas er Emmys. Flannery discusses her reaction to her nomination as well as dishes on what reels she submitted. At the 0:55 to 1:10 mark, the interviewer asks Susan about her reaction to why co-star and onscreen nemesis
Katherine Kelly Lang
(Brooke) was snubbed yet again after having some stellar work last year.
READ MORE
By Jamey Giddens on May 16, 2009

Michael Fairman
spoke
with
Brad Bell
on the heels of
The Bold and the Beautiful
being nominated for the Daytime Emmy Award for Best Drama Series and Best Writing Team. The writer revealed his feelings over sister soap
The Young and Restless
being snubbed, and previewed storylines for
Don Diamont
's Bill Spencer and
Rick Hearst
's Whip Jones, the latter of whom, yours truly
broke the news that he was returning to B&B
.
MICHAEL FAIRMAN: Were you shocked there were only three nominees in the category?

BRAD BELL: Totally shocked! Maria Arena Bell (head writer and co-executive producer, "Y&R") sent me a nice email already. It is a shock because "Y&R", in the ratings, is by far and above the top show. It's a brilliant show and deserves to be nominated. So, it's hard to understand. But, it's great to be nominated and it's great that a show from each network is represented in the finals, and it's great for all the networks." READ MORE
By Jamey Giddens on April 22, 2009
TV Guide Canada
's
Nelson Branco
has released his list of
Soap's Worst Actors
. No surprise,
The Bold and the Beautiful—
or
Passions 2009
as I like to call it— leads the pack with three folicle strutters making the cut.