Thad Luckinbill
By Luke Kerr on November 26, 2008
Naughty Nicki can rest easy, JT (
Thad Luckinbill
) does still exist! Take your best shot at this Caption This.
By Jillian Bowe on October 28, 2008

That Pert/Pantene girl's got some chutzpah doesn't she?
By Jamey Giddens on April 26, 2008
Victor (Eric Braeden) ticks off his namesake daughter Victoria (Amelia Heinle) next week on Young and the Restless when he brings his latest distraction Sabrina (Raya Meddine) to Baby Reed's christening. Bree Bree tries to make up for playing connect-the-freckles with her BFF's daddy by purchasing a snazzy rattle for the soon-to-be Church-sanctioned kiddo, but Victoria is having none of that.
While I understand Victoria being a bit skeeved out by knowing that her homegirl knows whether her pop likes boxers or briefs, isn't Vicki being a bit of a hypocrite? Her current husband JT is the first love of her former stepdaughter Colleen. Her most-recent former husband Brad was engaged to her mother for years. And then there was Victoria's second hubby Cole Howard, who to envoke AC/DC, shook her mama Nikki all night long before ever hooking up with Victoria. Even though I first sympathized with Vicki's plight, I have since decided it's time Princess Newman grew up. Now if her problem with the relationship was the very valid fear that her father might die of boredom from this craptastical pairing, I would totally understand.
By Regan Cellura on April 24, 2008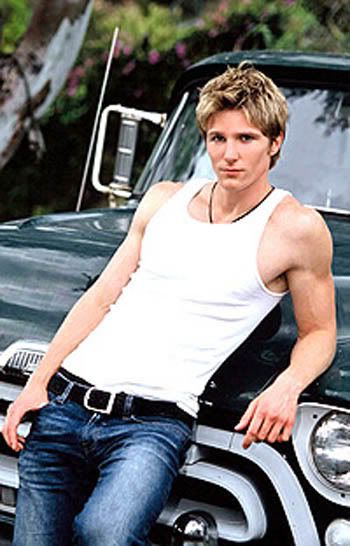 Happy 33rd Birthday to Y&R's Thad Luckinbill (JT).
By Luke Kerr on February 12, 2008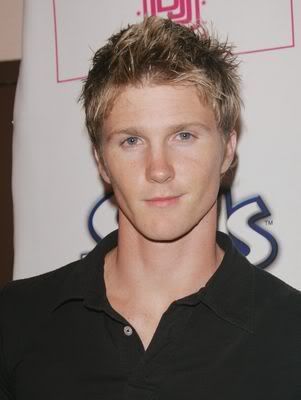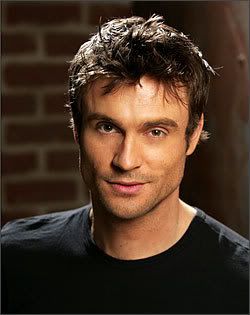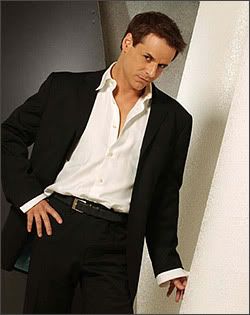 Join your favorite Y&R hunks for some fun!
WHO: Daniel Goddard (Cane), Christian LeBlanc (Michael) & Thad Luckinbill(JT)
WHERE: Marriott Dallas Suites Dallas Center
WHEN: Saturday May 31, 1-4 for lunch ($95 per ticket), Sunday June 1, 9-1 for breakfast ($75 per ticket)
There is a room block set at the Marriott Dallas Suites Dallas Center for $109 per night, single or double occupancy for both Friday May 30 & Sat May 31.
To purchase tickets, send a self-addressed stamped envelope along with your money order made payable to Frances O'Hanlon to Frances O'Hanlon Y&R Event, PO Box 188, Baldwin Place, NY 10505.
Paypal is accepted. Add an add'l $5 per ticket for use of paypal. ALL TICKETS ARE NON-REFUNDABLE. If you have any questions, contact foh11@comcast.net
By Daytime Confidential on December 11, 2007