Tina Sloan
By J Bernard Jones on July 15, 2009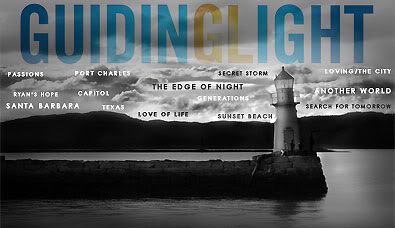 One of the hardest tasks in all of television must be bringing a daytime drama to a close. In other realms of entertainment, plays and musicals can be resurrected through countless revivals. Primetime TV shows can come and go, yet have the potential to be re-imagined or rebooted for the small or big screen. The biggest box office disasters can live on via countless direct-to-DVD sequels. Radio hosts and their dubiously talented sidekicks can be fired for the most hateful commentary, yet live on with the same formats other stations to be spiteful for another day.
With the exception of Dark Shadows, once a soap opera is canceled it is gone forever. During my time I've watched some of my favorites disappear: The City, Port Charles, Generations, Texas, and — in my opinion — two of the genre's titans, Santa Barbara and The Edge of Night. Many of you are still missing your own beloved shows over the last three decades as well. Fans of Capitol, Love of Life, Sunset Beach, Passions, Search for Tomorrow, and the still mourned Another World among others express their loss as if there yet remains a certain kind of grief that has not yet abated after all these years. Soon we will lose another giant among soaps: in less than ten short weeks, Guiding Light will shine for the last time on CBS. READ MORE
By Luke Kerr on July 09, 2009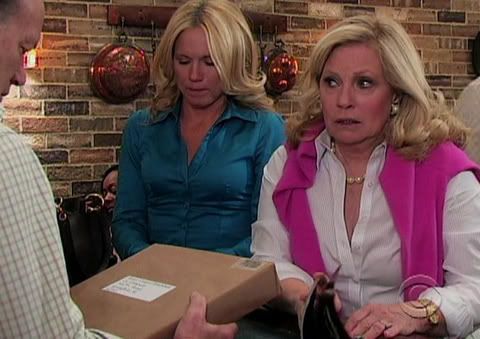 How might Lillian Raines react to Olivia and Natalia as a couple? This is one of the questions asked in an Inside the Actor's Studio styled interview with Tina Sloan at Red Room.
On how Lillian Raines would react to Olivia and Natalia as a couple:

Lillian would be the first person to support them. She'd say to Olivia and Natalia, "Go for it!" I really believe this. She's a nurturer and a champion of true love. You know, I really, really wanted Lillian to play the role of supportive friend to Natalia (which turns out to be Blake's role), but the writers had other ideas for Lillian - the current story line with Philip, which I love being a part of. I love getting to do scenes with Grant (Aleksander) and I love it that Lillian is the one person who knows the truth about his diagnosis but, before I knew about this dramatic development, I was really hoping Lillian would be the person Natalia would turn to for support and advice.
By Luke Kerr on July 07, 2009
Check out this trailer for
Tina Sloan's
one-woman show
Changing Shoes
.
By Melodie on May 27, 2009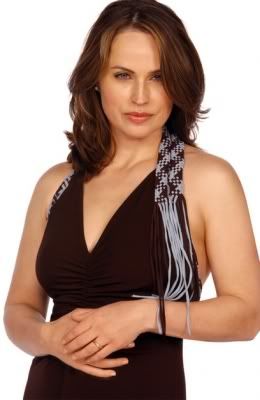 Have you ever wanted to know what soap actors are thinking on the set? Well, here is your chance.
Crystal Chappell,
who portrays Olivia Spencer on
Guiding Light,
decided to use the power of the internet and
Twitter
live from the Bauer Barbecue today. So far, there have been guest appearances from
Beth Chamberlin
,
Frank Dicoopoulos
,
Paul Anthony Stewart
,
Nancy St. Alban
, and
Tina Sloan
. I'm sure there is much more to come. Check it out!
By Luke Kerr on April 10, 2009


Guiding Light's Tina Sloan (Lillian Raines) is speaking out on why saving the show is so important. She encourages fans to write to P&G, SOAPnet and CBS because Guiding Light is a "time capsule" of American history.
By Jamey Giddens on March 14, 2009
Anyone who listens to the CBS/Days Podcast realizes that Mike and I both worship at the altar of a goddess named
Robin Mattson
. Mike first came to adore Mattson during her early 80's stint as psychotic, desperate housewife Heather Webber on
General Hospital.
I fell for the actress in 1985 on
Santa Barbara
, when she took over the role of the sexy, outrageous, hilarious Gina Capwell (okay, really she was Gina Blake DeMott Capwell Capwell Timmons Capwell Lockridge, but who's counting?). While Mattson wasn't the first Gina, she was without a doubt the
real
Gina.
READ MORE