Tristan Rogers
By Jillian Bowe on October 10, 2008
Earlier in the week, yours truly
reported
that
Tristan Rogers
(Robert) was slated to be a guest on
The View
. His appearance was rescheduled and fans of the
General Hospital
and
General Hospital: Night Shift
star will finally have a chance to watch him chat it up with Babs and the gang.
Rogers gets his turn in the hot seat on the popular ABC talk show tomorrow. I promise this time!
By Jillian Bowe on October 06, 2008
The ABC publicity machine's back at it again.
General Hospital: Night Shift
star
Tristan Rogers
(Robert) will appear on the couch with the ladies of
The View
tomorrow. Rogers seems to have his hands full not only with the uber-popular
NS2,
but also a new show that's slated to air online.
The actor will helm My Soap Cafe, a show that tackles the present issues in daytime and night time soap operas, as well as anything else that comes his way. Fans will also be able to interact with the show by posting questions that will be read on the show. No word yet on when the show will air or the if show will be a recurring fixture.
By Regan Cellura on September 25, 2008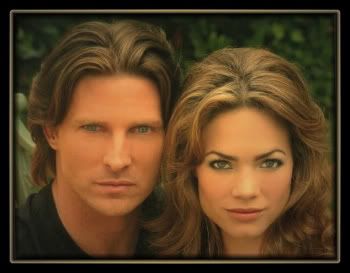 Here's the Scoop! 09.25.08
It's a Liason Day! Today is when Jason lays it all out on the table for Elizabeth. I love that he picked her over the biz! If I didn't already love Spinelli, I want to marry him now! There SHOULD be more nods to their history then just Italy. Pay close attention to their dialogue.

Carly meet your new best friend...Olivia! She'll be spilling Kate's secret today to a very pleased Carly.
More Secrets... well more on Patrick learning that Sonny has a secret son. What's he to do with that information? He has his own family drama to deal with. It looks like Kate thinks she's dying and tells Patrick that she's been keeping this HUGE secret from the man she loves. RUMORS broke that the son MAY NOT be Olivia's child. Who's is it? It APPEARS that he does have a name though. RUMOR has it, Sonny's son is named Dante.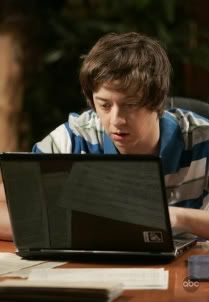 CRAZY CRAZY RUMOR ALERT... and it very well COULD BE fanfic. There is a RUMOR that Bradford Anderson will be in a dual role. These RUMORS say he'll be Dante. Get a salt boulder and check your blood pressure.
We haven't seen the last of him. Olivia's brother SHOULD be coming to Port Chuck. READ MORE
By Regan Cellura on September 16, 2008
Here's the Scoop! 09.16.08

I'm still giddy with the news that Tiffany and Sean are headed back via Night Shift! And the latest word is that Robert Scorpio (Tristan Rogers) will be beamed back to the Mother Ship for Robin and Patrick's wedding! Here's to hoping that Robin's godfather, Sean, makes his way back as well!
How about a little more Night Shift Scoop? It's the show to watch! Old school 90210 fans might get a kick out of this casting. Remember Brandon's girlfriend Emiy Valentine? The actress' name is Christine Elise and she has been cast as Chad Allen's character's sister. READ MORE
By Regan Cellura on September 15, 2008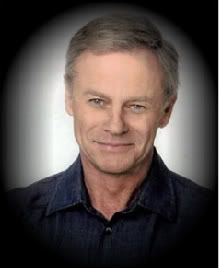 Tristan Rogers
(Robert Scorpio,
General Hospital: Night Shift
) has taken to his
blog
once again. Tristan is giving fans the lowdown on the differences between
Night Shift
and your typical Daytime Drama while suggesting that the
Night Shift
format may work for other soaps such as
All My Children
and
One Life to Live
as a way to sustain the genre.
Here's a glimpse:
This means that any of the ABC soaps, AMC, OLTL and GH could foster new offspring by using the same formula and format that created NS. By reaching into to the rich historical vaults all of these shows have, and bringing in a familiar face or two to anchor them, a whole new generation of soaps could evolve. NS, although an offspring of GH hasn't paid it any attention at all. And it doesn't need to. GH is the parent but its child can do its own thing. It's not bound by the weight of history created by its parent. Because the most important asset a daytime soap has ……….is its history.

With what NS has demonstrated so far, we maybe looking at a whole new way to save daytime without actually "saving the show".
By Regan Cellura on September 15, 2008
When thinking of some classic Sean and Tiffany moments for a "Best Of" Blog, how can we not start with their crazy, yet oh so classic Sean and Tiff Nuptials! For this longtime General Hospital fan, I'll never forget the day these two said "I Do."