Tuc Watkins
By Melodie on November 03, 2009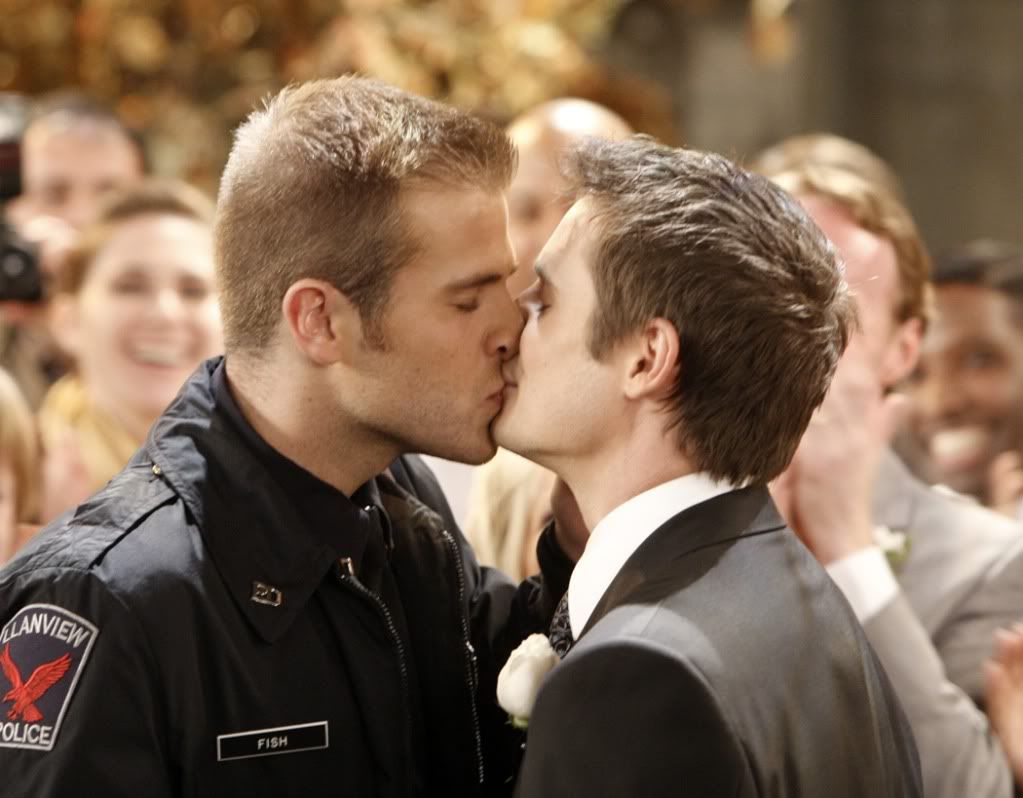 There are very few times anymore in which one episode of a soap opera makes me realize why I truly still love this genre. Monday's episode of
One Life to Live
did just that.
READ MORE
By Luke Kerr on August 20, 2009
I would like to take a moment to step away from the Texas sized awesomeness of
Tuc Watkins
' return as David Vickers, including his attempt to film a reality series, his hilarious lines and his funding of Matthew's legal bills, to discuss Stacy Morasco (If you have missed any of this week's
One Life to Live
watch the SOAPnet marathon. You will not be disappointed).
The best thing that ever happened to Crystal Hunt was OLTL's decision to cast Amanda Setton as Stacy's onscreen sidekick Kimberly. Suddenly Stacy's scheming seems less one note. Her antics may be just as desperate and convoluted, but with drastically improved dialogue and Hunt's apparent desire to stay employed, the character is being transformed before our eyes. When she asked a shocked Kimberly "Do I look pregnant to you?" and stated that she'd be returning to sleep with Fish it had me laughing out loud. I've laughed a lot at Stacy over the past year, but rarely because it was a good thing. Maybe Hunt decided to channel her inner Annie Douglas, but for a brief moment, today's scenes reminded me of Sarah Buxton on Sunset Beach. READ MORE
By Gene Randolph on August 09, 2009
Long before Owen and Jackie M were
burning up
the LA Fashion Scene with their hot cougar love, there was an older-lady lover named David Vickers (
Tuc Watkins
) who is one of our absolute favorite characters on
One Life to Live
. This week he returns to Llanview in hopes of filming a reality show with the crazies at La Boulaie. Shockingly, though, Dorian (
Robin Strasser
) is too classy to allow such trash in her home. David will then try and coax Viki (
Erika Slezak
) into letting him film at Llanfair. If Dorian says no, why on earth would Pennsylvania's classiest lady with 7 personalities let him film there?
READ MORE
By Luke Kerr on June 21, 2009
Do you love shows like
The Mentalists
,
CSI
and
Criminal Minds
? If so you should check out Tuc Watkins in
The Sentimentalist
, a spoof of all your favorite crime dramas.
Thanks to VeryCleanIndeed for the heads up!
By Jamey Giddens on May 31, 2009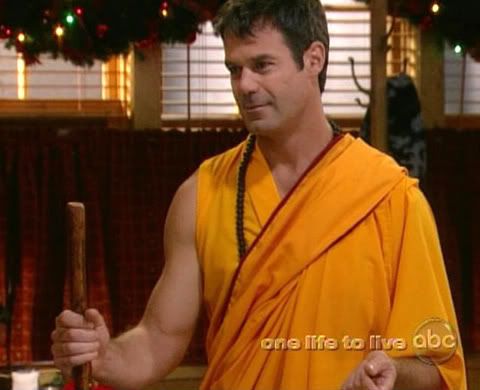 Look for
Tuc Watkins
to make yet another brief stint on
One Life to Live
some time this summer, according to sources. David will return to Llanview in time for storylines involving Viki (
Erika Slezak
), Bo (
Robert S. Woods
), Nora (
Hillary B. Smith
), Matthew (
Eddie Alderson
), and of course, his lady love Dorian Lord (
Robin Strasser
).
By J Bernard Jones on March 25, 2009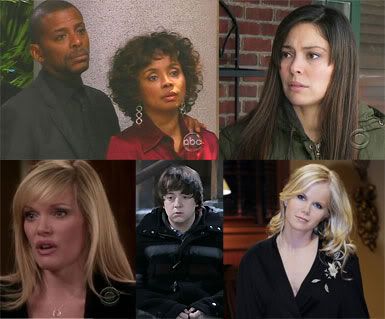 I'm back, gentle readers, and not a moment too soon. Since we were last together, real life has provided more plot twists than an episode of
Lost
, but I've still managed to faithfully watch the stories day in and day out. While there are a few larger topics that I'll be addressing in the next few days and weeks, it turns out a little time and distance provides the opportunity for a bit of clarity and perspective on issues that one might have been previously too close to appreciate. In that spirit, here are a few completely random observations about the five soaps I normally watch that I've noticed in the little over a month since I last posted. These observations generally are not a part of the usual list of talking points, but just a number of things that have popped in my head. Without further ado...
READ MORE