Vanessa Marcil
By Regan Cellura on January 05, 2009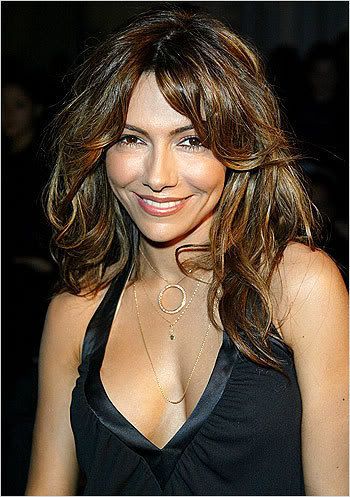 Did you catch
The Nanny Express
starring
General Hospital's
Vanessa Marcil
? The actress is making the rounds in support of the Hallmark Channel movie. Marcil took
Entertainment Weekly
's
"Pop Culture Personality Quiz"
and sat down with
TV Guide
's
Matt Mitovich
to
discuss her latest role
that is a far cry from some of her more famous ones.
READ MORE
By Luke Kerr on January 02, 2009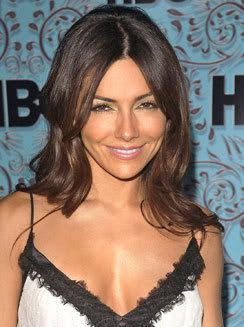 Could Vanessa Marcil be returning to General Hospital? Marcil, who stars in Hallmark's The Nanny Express on January 3rd, told Soap Opera Weekly that "We're trying to make it work again."
By Jamey Giddens on December 20, 2008
General Hospital
and
Lipstick Jungle
star
Vanessa Marcil
spoke out to
TV Guide.com
's
Matt Mitovich
about the sudden passing of
Todd Homme
, one of the contestants on her Lifetime reality competition
Blush: The Search for the Next Great Make-up Artist.
Homme, who was 23,
died Dec. 13
in his home of yet-to-be-determined causes, Mitovich reports.
Marcil shared she was "totally floored" by Homme's death.
The interesting thing is that I, for some reason, had this huge connection with Todd — which of course now is really sad. But something about him was just really kind and beautiful and open."
Our thoughts are with Marcil, as well as Homme's family and friends.
By Regan Cellura on December 17, 2008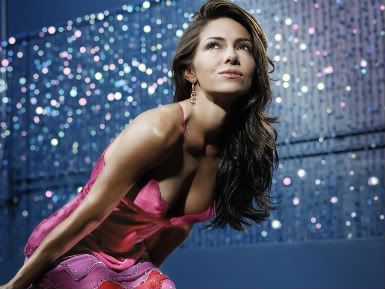 Vanessa Marcil
is keeping busy and unfortunately it's not with a return to
General Hospital
. Marcil stars in the
Hallmark Channel's Original Movie
The Nanny Express
premiering on Saturday, January 3, 2009. Here's the story behind
The Nanny Express
:
By the time Kate Hewitt (Vanessa Marcil) walks through the front door of widower David Chandler (Brennan Elliott), he is a desperate man. His two children, nine-year-old Ben (Uriah Shelton) and teenager Emily (Natalie Dreyfuss), have already succeeded in chasing a string of six terrorized nannies out of the very same entryway. But Kate, who is caring for an ailing father (Dean Stockwell) and finishing up a teaching degree, needs this job and she resolves to stand up to whatever tricks and pranks the Chandler kids can dish out—and to help them cope with the death of their mother. READ MORE
By Luke Kerr on November 13, 2008
With word that NBC has
canceled Lipstick Jungle
one just knows that
Brian Frons
has popped a bottle of champagne. It is this hunch, and this groundless hunch alone that we here at Daytime Confidential are taking a preemptive strike by starting the return of
Vanessa Marcil
to
General Hospital
rumors ourselves before it has a chance to be splashed on any magazine cover with a misleading headline. Let the rumors begins!
By Jamey Giddens on November 05, 2008
ABC Studios has pulled the plug on the highly-anticipated
Alyssa Milano
sitcom
Single With Parents
due to "creative differences" among the show's producers, says
The Hollywood Reporter
. Rumors had the
Who's The Boss?
and
Melrose Place
alum atop the list to recreate the role of
General Hospital
's Brenda Barrett just prior to her booking the sitcom deal, on the strength of her career-reviving turn in the Lifetime TV movie
Wisegal
.
Since it doesn't look like Vanessa Marcil is returning anytime soon and GH is currently in a ratings free fall, I say ABC daytime honcho Brian Frons should offer Milano the sun, moon and even an uncontested spot on Dancing With the Stars in order to get her on GH before VH1 can attempt to help her find love. Milano is one of a select few actresses who could fully embody the character of Brenda Barrett with the same spunk and spirit of Marcil's original interpretation. Recast Brenda already! I love Marcil, but the show, er soap must go on!