Zack Conroy
By Luke Kerr on March 15, 2010
As much as I LOATHE Steffy (Jacqueline MacInnes Wood) in the corporate storyline, I sorta don't mind her (a ringing endorsement I know) as a foil for Oliver (Zack Conroy) and Hope (Kimberly Matula). Watch The Bold and the Beautiful promo after the jump.
By Darren Lomas on March 07, 2010
The
Dynasty
-style catfight between Taylor (
Hunter Tylo
) and Brooke (
Katherine Kelly Lang
) kicked things off last week on
The Bold and the Beautiful
. Both of them had their own spin on the rumble in the Forrester pond. If that horny, old goat Eric (
John McCook
) had seen it, he probably would've keeled over from excitement!
READ MORE
By Mike Jubinville on January 29, 2010
CBS.com
caught up with
The Bold and the Beautiful
's newest cast member,
Zack Conroy
. He opened up about his new role and his move to Los Angeles.
CBS.com:

How's L.A. treating you?

ZACK CONROY: ­I love it, it's awesome. I'm actually just about to head to the beach, it's not exactly beach weather but I gotta go check it out.­
By Luke Kerr on November 30, 2009
Zack Conroy and Yvonna Wright made an appearance on Sunday's new episode of Wed-Locked. The episode–entitled "Surprise!!!"–finds newlyweds Denise (Karla Mosley) and Robert (Lawrence Saint-Victor) debating how to best celebrate their anniversary. Watch the episode after the jump. READ MORE
By Melodie on October 12, 2009
By Mike Jubinville on September 30, 2009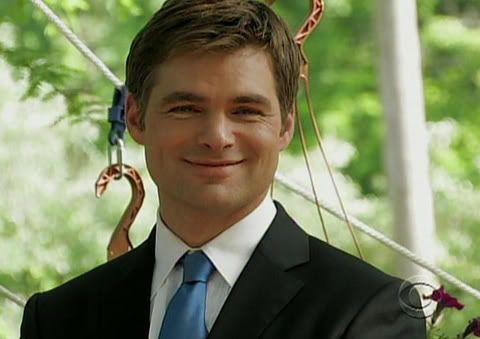 Wow, look what happens when you read the newspaper. Six stars from
Guiding Light
will make appearances at Panera stores around the Pittsburgh area to kick off Breast Cancer Awareness Month on Thursday, October 1...that's
tomorrow
soap fans! Catch KDKA's
Pittsburgh Live,
then hit the road with your best suds buds. More information after the jump.
READ MORE