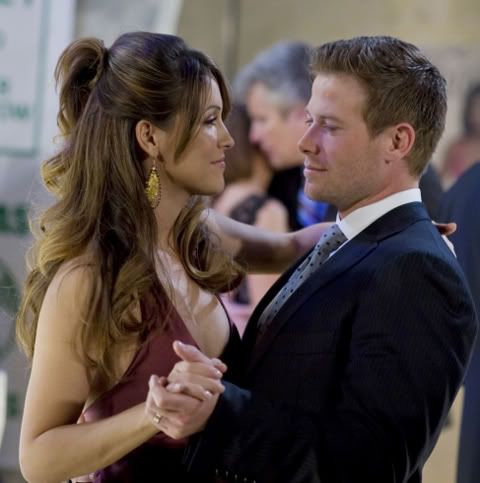 Amanda Dillon (
Chrishell Stause
) hasn't been the luckiest in love. Every time she falls for someone something happens. There was Jamie (
Justin Bruening
), JR, Jonathan (
Jeff Branson
) and didn't she even try to seduce Aidan (I'm a little fuzzy on those early days of her character)? Well now it seems that Amanda has not one, not two, but three men to choose from.
Sure The Powers That Be are trying to take Ricky Paull Goldin's Jake Martin out of the running and she just slept with David Hayward (Vincent Irizarry) but now it seems as if the writers want to reunite her with JR (Jacob Young).
Personally, I'm not all that thrilled with a David/Amanda coupling but a Jake/Amanda/JR triangle would be smokin hot.
Who do you want Amanda with?