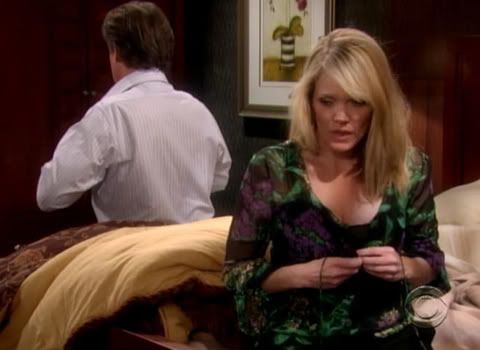 Knowing that
Maura West
is
expecting
a new addition to her family made us wonder if the show would write it into the script. Yesterday's "quicky" between Craig (
Jon Lindstrom
) and Carly definitely adds a bit of intrigue to the possibility. The problem is, as we discussed on the
"CBS & Days Crack-a-lackin Octomom"
podcast episode, that Carly already has more kids than she can keep track of. Imagine Carly with yet another child. She quite possibly could go insane from the stress, especially with Craig as a father.
Would you like to see Carly pregnant with Craig's baby?