GL Spoilers
By Jamey Giddens on July 02, 2009
TV Guide Canada
's
Nelson Branco
posted his
Suds Report
a little early this week because of Independence Day. One juicy bit from the online column has
As The World Turn
s brass interested in absorbing one of
Guiding Light'
s most iconic couples.
Word from Brooklyn is that World Turns wants Kim Zimmer and Robert Newman to crossover their popular super-couple pairing, Reva and Josh, to their show. That sound you hear? Me screaming, "Run, Kim and Robert, run!"
Hmm, wonder if all powers concerned will allow one of daytime's favorite couples to finally reunite on this show?
By Jamey Giddens on June 29, 2009
In today's edition of his
Nelson Ratings
,
TV Guide Canada
's
Nelson Branco
has a statement from
Mimi Torchin
, founding editor of
Soap Opera Weekly
, and a huge
Guiding Light
fan, about the plot twist that has Natalia Rivera (
Jessica Leccia
)
expecting Frank Cooper's (Frank Dicopolous) baby
.
READ MORE
By Jamey Giddens on June 26, 2009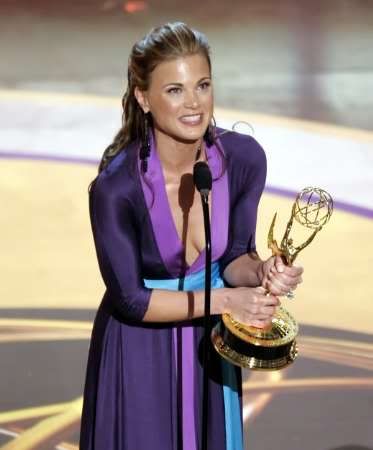 This Just In
:
TV Guide Canada'
s
Nelson Branco
has updated
The Suds Report
with news of
Gina Tognoni
refusing to extend her contract the
Guiding Light
through the show's finale!
On the heels of daytimeconfidential.com's shocking reveal that Jeffrey O'Neill will soon die, The Suds Report has exclusively learned that today was Emmy winner Gina Tognoni's (Dinah) last work day on GL. The former One Life actress refused to extend her GL contract until the finale on Sept. 18. At the very last minute, GL had to re-write long-term story to accommodate Tognoni's decision to quit her popular role. There is no word yet as to why she didn't re-sign with the cancelled soap. One source speculates that the reason behind Tognoni's shocking decision could be because she has agreed to a new soap gig. I'll have more details next week.
Don't put on the sack cloth just yet Dinah fans. We're is hearing GL is planning to break the bank to get Tognoni to appear in the fnale.
By Melodie on June 26, 2009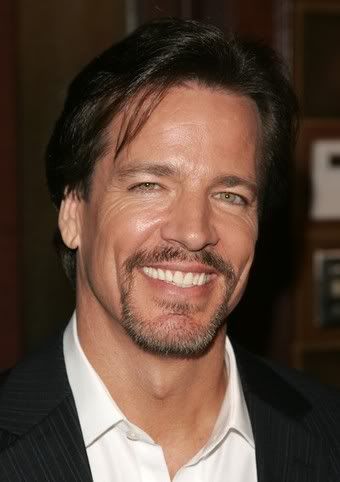 In another shocker from
Guiding Light
, sources have revealed to yours truly that Jeffrey O'Neill (
Bradley Cole
) will die.
"Jeffrey will not make it past July. Edmund will be involved and David Andrew MacDonald may make an appearance."
If this is giving the fans treats and what they deserve, I can only imagine what else the 72-year-old sudser has in store for everyone. Keep your eyes peeled to Daytime Confidential for more news regarding this developing story.
By Melodie on June 22, 2009
I hope all you Otalia fans are sitting down! Sources are telling Daytime Confidential Springfield's most buzzed about couple could soon be hearing the patter of little feet.
"Soon Natalia will throw up and later discover she is pregnant with Frank's baby," says the mole. "It will all happen in a few weeks."
How will Olivia deal with Frank and Natalia possibly sharing a child? Keep checking back to Daytime Confidential as this scandalous story develops!
By Jamey Giddens on June 11, 2009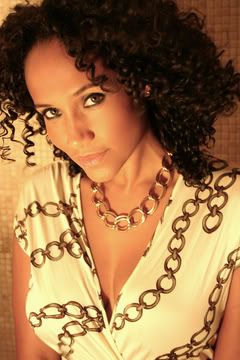 Ruh roh. Somebody better hide
Ellen Wheeler
from the Cyrina fans. Instead of a reunion between Cyrus and Marina (
Mandy Bruno
),
Murray Bartlett
is
teasing SOAPnet
's
David Ozanich
about some upcoming chemistry testing with Mel (
Yvonna Wright)
!
Do you know what the future holds for Cyrus?

I do, but they won't let me tell you anything.

Can you at least HINT at anything?

Well, there's some stuff coming up with Cyrus and Buzz which I think is quite lovely. I love the way they're going to tie up the story but they've asked me not to spoil the surprise. There's some stuff coming up that's been shot but hasn't been to air between Cyrus and Mel - they've been flirting a little bit.
Sounds hot to me! Somebody better tell Cyrus, chocolate melts in your mouth, not in your hands!