GL Spoilers
By Jamey Giddens on November 13, 2008
Fans of
Guiding Light
's
Grant Aleksander
and his trademark character, troubled Spaulding scion Phillip, have none other than co-head writer
Jill Lorie Hurst
to thank for the actor agreeing to reprise the role he made famous and notoriously vacated four years ago. In the new issue of
Soap Opera Weekly
, Aleksander reveals how Hurst, an old friend of his, put in a call letting Aleksander know how missed he was. Someone should give Hurst the key to Peapack. For more on how Hurst helped facilitate Aleksander's return check out the new SOW on newstand's now.
By Melodie on November 08, 2008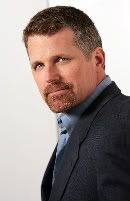 Mel's Guiding Gossip is back to discuss none other than all things Guiding Light. A secret revealed, a goodbye, and an evil plan rocks the citizens of Springfield. Get ready for all the juicy gossip, rumors, scoops and spoilers for the week of November 10th.
Josh/Reva/Jeffrey: Josh confides in his newest friend Blake that he doesn't feel like Jeffrey (Bradley Cole) will step up and become a full time father. Blake suggests that maybe Josh hopes he doesn't. Josh doesn't think that's it and goes back to his new place at the Beacon. In the hallway, he runs into Reva who has also taken up residence in the Beacon. Jeffrey is away checking out a job offer for the Justice Department in Washington, D.C., and didn't want Reva to be alone, so to the Beacon she goes. While in the hallway, Josh tells Reva he wishes they had a chance to raise a child the "normal" way. After speaking about Josh's feelings, Reva and Josh retire to their rooms which happen to be next to each other. If that's not fate then, I don't know what is. READ MORE
By Melodie on November 01, 2008

It's a new week which means a new edition of Mel's Guiding Gossip. Guiding Light heats up as we roll into the first full week of November Sweeps. A departure, a confession, and a life hanging in the balance sends shockwaves through the small community of Springfield. Get ready for all the juicy gossip, rumors, scoops and spoilers for the week of November 3rd.
Mallet/Marina/Cyrus/Cassie: Marina drills Cyrus about the evidence she found at the Spaulding safe break in. He denies having anything to do with it until Mallet busts him. Mallet finds the stolen necklace inside the rocket that Cyrus gave RJ. Cyrus has no choice but to fess up to Mallet and Marina. Marina isn't shocked, but lets Cyrus off the hook because he was cooperative. Later on, Marina's jealously causes Mallet to vent to Coop about his feelings. READ MORE
By Melodie on October 28, 2008


Bill and Lizzie Reunite and Tragedy Strikes!
By Melodie on October 25, 2008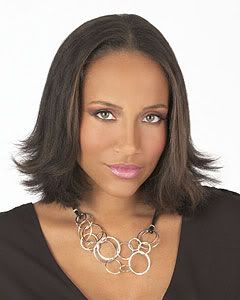 My sincerest apologies for not having this up last week. As Jillian so eloquently put it, real life got in the way. Nevertheless, Mel's Guiding Gossip is back to dish all the dirt on Guiding Light. A rescue, a threat, and a hand caught in the cookie jar shake things up in the small town. Get ready for all the juicy gossip, rumors, scoops and spoilers for the week of October 27th.
Remy/Mel: Remy admits to Mel(Yvonna Wright) that he thinks he bombed the MCATS. She tells her brother to wait for the results, but he isn't very confident. Later on, when Bill asks Mel about Remy, she confides in him that he's been disappearing lately. Also, when Remy is on the phone with his newest flavor of the town Christina, he turns down a date with her to watch his "niece". Remy leaves his apartment making sure he's not being followed. What is Remy up to? READ MORE
By Melodie on October 14, 2008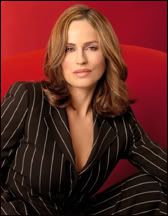 This week's print edition of
TV Guide
put to rest the rumors of
Guiding Light's
Olivia(
Crystal Chappell
) and Natalia(
Jessica Leccia
) having a lesbian relationship. In the article, a
Guiding Light
representative confirms Olivia and Natalia will move in together and form a very close relationship that is unusual to soaps. However, the spokesperson states "this is not going to be a gay storyline."
Well if they aren't going to be gay, then just how close will they get? Sometimes, I really think the writers of this show don't know what's going on.