Blind Item
By Jamey Giddens on May 15, 2009
Get ready for a sizzling, hot summer of scandal, behind-the-scenes that is. It's been awhile since we've teased you with the soap-operas-behind-the-soap-operas, and since it's Friday, I thought I'd serve up a nice, helping of Blind Items to help you kick off your weekend!
*This soap executive producer is busy trying to convince a rising, young star to stay on his or her sudser, even though the person-in-question has told everyone and their Mama they're quitting. Will the show convince them to stay? If so, what will that mean for the heavily-pimped exit storyline the show already had planned?
*A network executive is reported to be in quite the bidding war with one of the executive producers of one of his or her own soaps over one of the struggling soap's biggest stars! The corporate shark wants to pluck the star for one of their network's higher profile shows, meanwhile the struggling soap is desperately trying to keep the coveted soaper.
*This popular soap star came thisclose to remaining on his or her network, when a sister soap came up with a storyline to spin the thesp over to their daytime drama. Too bad the network chief nixed the idea. Oh well, the talented entertainer has already booked a new gig.
*A wildly popular soap superstar is rumored to reprise his or her role on this soap opera this summer for a blink-and-you'll miss it guest stint. Could the return be in conjunction with a family tragedy?
*Frustrated fans wondering when they will see storyline payoff on one daytime drama shouldn't hold their breath. The storylines denoument is likely to be scrapped, because the network brass keeps rejecting every finale the soap proposes.
READ MORE
By Jamey Giddens on March 25, 2009
Spotted:
A veteran network daytime executive interviewing for a position with a network whose soap lineup is in trouble. The former exec-in-question has quite the controversial reputation. He or she alllegedly left her last post due to constant clashes with the executive producers of the soap operas under his or her jurisdiction.
This exec never made it easy for fans to to like him or her. The person was known for slashing veteran contracts and making insensitive comments in the press when beloved actors were forced off one of his or her soaps. So riddle me this: What would be the point of bringing yet another Usual Soap-spect back into the fray? One soap was already cancelled under this person's watch. Isn't the daytime lineup of the network that reportedly interviewed this individual already receiving enough bad press? Why do something else to make fans, for a lack of a better word, angry?
By Jamey Giddens on March 03, 2009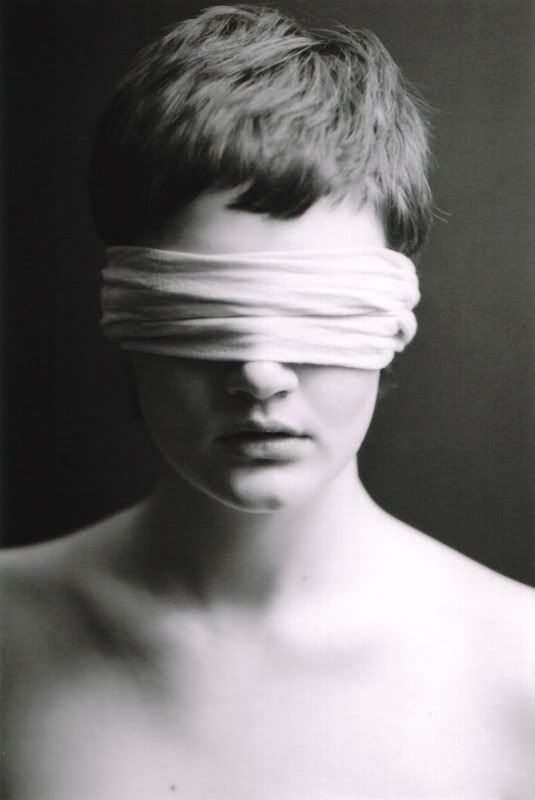 As usual, the behind-the-scenes soap scum—seriously, who knew soaps could be this dirty?— at our favorite sudsers is much more interesting than what we're getting on our screens. Since revealing some of these morsels might cause myself and other members of DC to have to go into Witness Protection on the Big Brother ranch with Alison Sweeney, I'm gonna drop them as Blind Items.

Fans wondering why this popular star isn't heading back to daytime, now that a soap is bringing back her former character shouldn't be mad at the daytime drama,
the actress is actually nine-months preggers and due to pop any second!

***
The unfortunate buzz at one daytime network is that there is still a LOT a peeing on trees going on!
"There was full-on battle over story control a while back," says a source. "That's why two of the soaps on the network are so awful. People think [the executive] has backed off, but [he or she] hasn't! There is no such thing as autonomy on this network!"
***
You can forget about seeing this dismal, young adult actress fired anytime soon, no matter how much DC editors or the fans call for it. READ MORE
By Luke Kerr on January 12, 2009
TV Guide Canada's Nelson Branco has two juicy blind items in this week's Nelson Ratings. Check out one below and then be sure to read this week's Nelson Ratings for the other.
Which uber-popular Emmy winner is being phased out because he can't remember his lines? The soap plans to keep them on the show on a recurring basis as their twin.
Personally, I'm not sure I like what this might mean. How many uber-popular daytime Emmy winners have characters with twins?
By Jamey Giddens on December 12, 2008
We're hearing a certain soap star, who may or may not still be with the soap that made him or her famous, is reportedly none-too-pleased that their contract talks were made public after the star in question was assured the details of their negotiations would remain silent– no matter the outcome. The star is said to feel "humilated and betrayed" and is "livid" at the member of the network brass who blabbed.
By Luke Kerr on September 26, 2008
TV Guide Canada's Neslon Branco has five juicy blind items in this week's Suds Report. We've posted two below for you to speculate on but be sure to check out the latest Suds Report for the other blind items.
Which network executive has been told to solicit a slew of positive press for their network by the higher-ups — or else?
Which east coast star has re-signed with the soap after a bumpy contract negotiation? The burned-out star will leave the soap for a bit and then return shortly thereafter. Let's see how the network spins this one.