Cheesy Goodness
By Melodie on June 30, 2008
I think Little Richard said it best when it comes to Gloria and Jeffrey, "I got the blues, and I'm going to get married." This wedding was super cheesy and I loved every minute of it. It was a perfect wedding for this couple. Little Richard is hilarious in this fantastic clip of Gloria and Jeffrey's Las Vegas style wedding. This one is for you Luke!
By Luke Kerr on June 24, 2008
Here's a bit of classic cheesy goodness. Check out
The Bold and the Beautiful's
Ronn Moss performing "Baby Come Back." Moss only appears close up once in the clip so pay close attention to minutes 2:07 - 2:14.
By Luke Kerr on June 02, 2008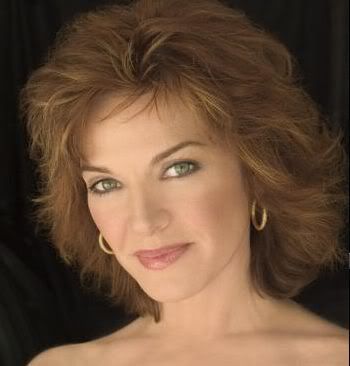 Soaps.com is reporting that The Bold and the Beautiful has cast primetime TV star Robin Riker as Beth Logan. Reportedly her first appearance is in July.
According to IMDB Riker has appeared in a host of primetime TV shows including Big Love, The Closer, Boston Legal, Malcum in the Middle, Crossing Jordan, NCIS, Dragnet and Reba to name a few.
Now since bloggers like to dig up the old work of stars from their earlier days, I found this You Tube gem from Riker's 1980 film Alligator. Oh the cheesy goodness of the 80's.

By Kelly on February 11, 2008
Is it just me or do Gigi and John have the same hair do? Other than she has bangs I think they are awfully similar. Just one more reason for me to add to my They Belong Together list!


By Luke Kerr on February 08, 2008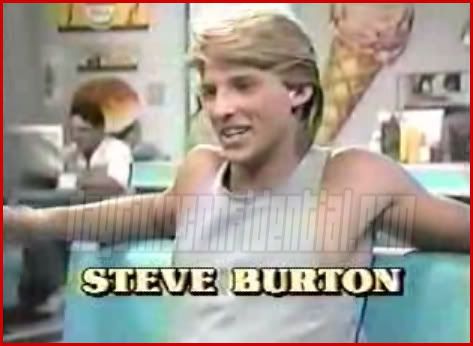 You know, contrary to what some of you may think, I don't actually go out and look for this type of stuff but readers and listeners like you (thank you to you all) just email me these tips and clips.
Before today I had no clue that "Out of this World" was a TV show starring General Hospital's Steve Burton. Well, now I do. This is some classic stuff folks. The first clip is the intro for the show and the second one is an actual scene from the show in which Steve Burton has a big part. Enjoy

P.s. Team Liason!
By Luke Kerr on February 01, 2008
Boy oh boy, I've never watched any of the
SZ Muppet Theatre
clips on Youtube but a tipster sent me a link to their latest production and let me tell you, it's hilarious!
All I have to say is, don't shoot the messenger. We're not the ones who came up with it.
Oh and if you're wondering what exactly is going on at the end of the clip, you might want to check THIS out.
If for some reason the Youtube clip doesn't play watch it HERE.