Classic Soaps
By Melodie on December 19, 2009

Get ready East Coast
Guiding Light
fans. The "So Long Springfield" tour is coming to the Mohegan Sun in Uncasville, Connecticut. The cast list for this gathering features some new additions including:
Beth Chamberlin
(Beth Raines),
Liz Keifer
(Blake Marler),
Marcy Rylan
(Lizzie Spaulding), and an old favorite
Jerry VerDorn
(Ross Marler). So if you want the chance to meet your favorite stars, get autographs, take a few pictures and hear what it was like to be on the set straight from the actors' mouths be sure to attend the event on March 7, 2010. For more information visit the "So Long Springfield"
official website
.
By Brian Peel on November 30, 2009
We remember Thanksgiving in Salem with veterans Tom and Alice Horton. Take a trip down memory lane after the jump.
READ MORE
By Melodie on November 03, 2009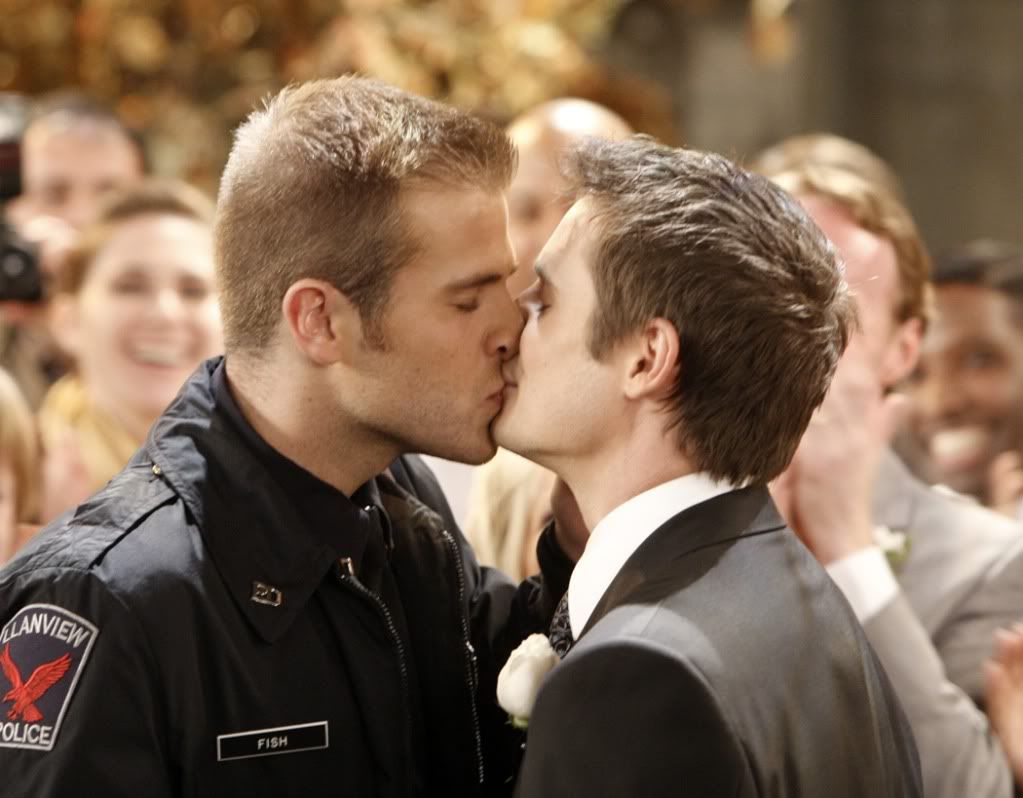 There are very few times anymore in which one episode of a soap opera makes me realize why I truly still love this genre. Monday's episode of
One Life to Live
did just that.
READ MORE
By Melodie on October 22, 2009
Former
Guiding Light Star
Marcy Rylan
has given birth to an 8-pound, 12-ounce baby boy named
Jackson Robert Money,
according to
SoapTownUSA's
Twitter. Congratulations to the whole family!
Photo Courtesy of PR Photos
By Brian Peel on October 20, 2009
You're fourteen, male and have just openly wept in front of your mother during the middle of the day at the end of a daytime soap opera. You have witnessed sad occasions on your favorite soap before, for example the death of Hope Williams Brady, Isabella's cancer and Bo's touching eulogy at Hope's funeral, but nothing even comes close to what you have just witnessed on your show,
Days of Our Lives
. You get up from the couch a touch embarrassed, but see that your mother has been crying just as much. How does one become overcome with such grief? You have grown up with Kayla Brady Johnson and all her trials and tribulations with Steven Earl Johnson in Salem. This time she is saying goodbye and doesn't know "if and when" she'll be back...
READ MORE
By Brian Peel on October 18, 2009
Well we all know it's official,
Louise Sorel
is returning to
Days of Our Lives
to play the naughty but nice Vivian Alamain. It's been a wee bit too long since we saw her last in Salem. She has been responsible for some harsh activity in town, including, but not limited to: burying Carly Manning alive, parading around under another identity and just plain stealing men from right underneath her enemies' noses. In this flashback video, we see the year 1995, when Vivian was doing her best to attract the Greek boss Victor Kiriakis. It seems whatever Vivian wanted, Vivian got and there was nothing that was going to stand in her way – not even the wealthy Kate Roberts.
READ MORE