Exclusives
By Jamey Giddens on March 05, 2009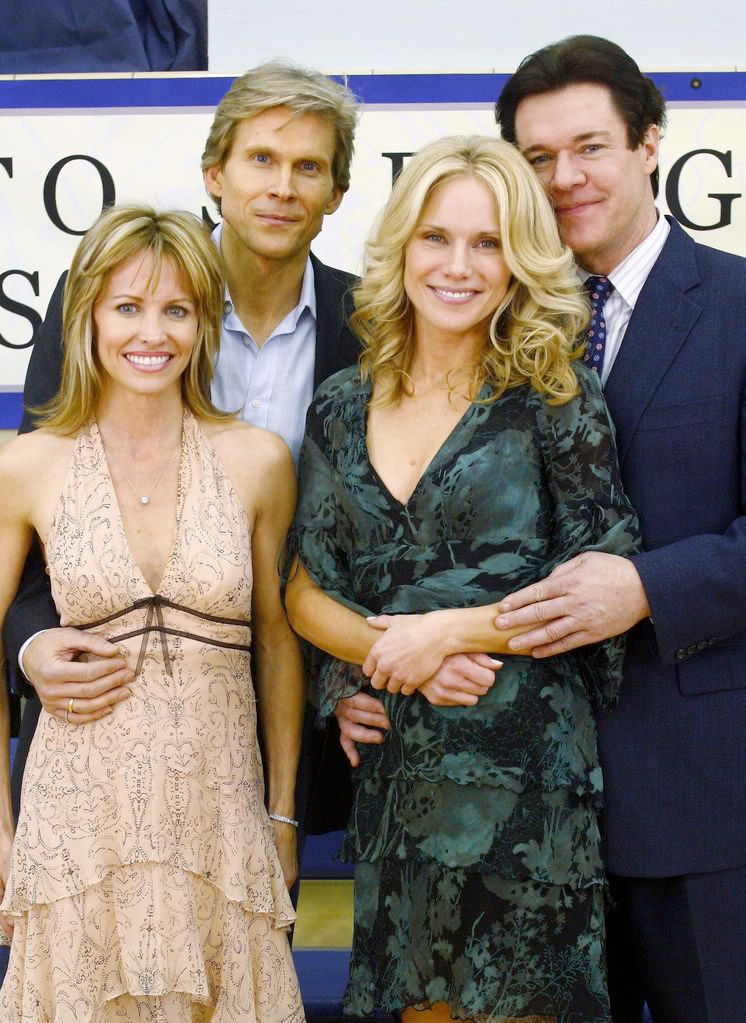 In 1984, a soap opera story about four unique-yet-intertwined high schoolers captured the nation's imagination, and helped Guiding Light skyrocket to the top of the Nielsens. They were the Four Muskeeters: Phillip, a rich kid with identity issues; Rick, a loveable goofball who never got the girl, or if he did, Phillip stole her from him; Beth, a tragic young woman dealing with an abusive stepfather and Mindy, a spoiled, oil heiress from Oklahoma, who put the enemy in frenemy.
Starting today, March 6, those Four Muskeeters—Phillip (
Grant Aleksander
), Rick (
Michael O'Leary
), Beth (
Beth Chamberlin
) and Mindy (
Krista Tesreau
), will all reunite for their 25th high school reunion. Daytime Confidential.com caught up with one of GL's fab four, the ageless Krista Tesreau, who recently left her toddlers,
Michael
, 3 and 1/2 years-old and
Julia
, 1 and 1/2, in the care of her husband
Glen Strauss
, to fly from LA to New York to reprise her signature role for the auspicious occasion.
READ MORE
By Jamey Giddens on January 22, 2009
General Hospital
and
True Blood
alum
Graham Shiels
gave me a sneak peek of tonight's season premiere of
Burn Notice
, which he will be guest starring in.
"I play a pharmaceutical drug dealer," says Shiels. "Basically every episode the protagonists run a counter scams on scammers and this time I'm the victim of the counter scam."
Shiels goes on to say filming the episode was a treat because it teamed him up with fellow Yale School of Drama graduate Matthew Humphries.
"The director [Matt Nix] kept joking around about having two Yale Drama grads on the set," Shiels laughs. "Matt Humpries and I kept saying only one of us would reign supreme!"
Tune in to Burn Notice at 9C/10E to see who comes out on top!
By Jamey Giddens on January 08, 2009
Former soap star-turned-celeb journalist
Nelson Aspen
is giving one lucky Daytime Confidential.com readers the exclusive chance to have a question answered by one of the hottest soap alums around,
Jensen Ackles
(
Days of Our Lives, Supernatural)
! Aspen, whose new book
Hollywood Insider Exposed! Secrets, Stars & Showbiz
, is interviewing Ackles on Friday to to talk about the actor's upcoming horror flick
My Bloody Valentine 3D
. To get your question answered by Ackles all you have to do is be the first to answer the following two questions correctly in the comments thread (DC folks, y'all ain't eligible!):
1.) On Days of Our Lives, Jensen Ackles played Roman and Marlena's son and Sami's twin brother Eric. Which secret did Eric help Carrie find out about his twin, just in time for Carrie to reveal it on Sami's wedding day?
2.) When Ackles vacated the role of Eric Brady, which former Days actress returned to help usher Eric off the canvas? Name the character and the actress who played her. READ MORE
By Jamey Giddens on December 20, 2008
Graham Shiels
is a happy man tonight. I just told him Yes Man, the Jim Carrey laffer he has a small, but memorable role in, premiered Friday at number one at the box office, taking in $6.5 million. The movie is expected to also take the top prize for total weekend box office, with an estimated $24 million haul. We talked about his role in the movie as "The Boyfriend", then he fills me in on the fiery demise of his sex-crazed, undead character Liam on the HBO hit True Blood, and of course I couldn't let him hang up before we talked about General Hospital's popular-yet-missing-in-action Cody, not to mention the back-to-back gigs he's booking on primetime's hottest shows.
Daytime Confidential: Congratulations on Yes Man premiering at number one at the box office!
Graham Shiels: It did? Wow, that's awesome. That's definitely a first for me. Hopefully it will translate into big DVD sales and reflect in my residuals! [Laughs]
DC: I remember from our podcast interview with you, that your character, The Boyfriend, gets into a fight with Jim Carrey's character Carl right? READ MORE
By Jamey Giddens on December 03, 2008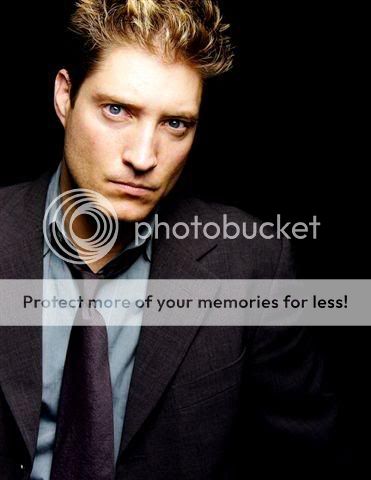 General Hospital and

The

Bold and Beautiful alum Sean Kanan is thinking a lot about sex these days. He has to, it's part of his job description. Kanan is starring in It's Just Sex, a daring, comedic exploration about what can happen when three couples decide to switch partners. The play runs through Dec. 28 at the Two Roads Theatre in Studio City, Ca.

Daytime Confidential recently caught up with Kanan about his role in It's Just Sex, as well as his new movie Jack Rio, and his time in Port Charles as Quartermaine bad seed A.J. We also reminisce about his memorable stint as Deacon Sharpe, the man who notoriously deflowered a young Bridget Forrester (then-Jennifer Finnigan) while he had her father Eric (John McCook) muted on speaker phone, and later sired baby Hope with Bridget's own mother, the sexsational Brooke Logan (Katherine Kelly Lang).

READ MORE
By Jamey Giddens on November 25, 2008
Thom Racina
, the man who wrote the ratings juggernaut wedding of a couple of soap opera characters named Luke and Laura (Tony Geary and Genie Francis) on General Hospital, before moving on to Days of Our Lives, where he and fellow co-head writers Sheri Anderson and Leah Laiman continued the supercouple craze, penning lush, romantic storylines for Patch and Kayla (Stephen Nichols and Mary Beth Evans), Bo and Hope (Peter Reckell and Kristian Alfonso), Shane and Kim (Charles Shaughnessy and Patsy Pease) and John and Marlena (Drake Hogestyn and Deidre Hall), speaks exclusively to Daytime Confidential.com about the shocking ouster of Hogestyn and Hall.

Read why Racina believes Ken Corday's move to fire Days of Our Lives' most popular couple, reportedly to trim costs, was the "wrong way to fix what's wrong" with the NBC sudser. Find out what Racina feels Days can learn from his most recent employer, The Young and the Restless, in terms of rebuilding itself by focusing on core characters, as opposed to focusing on younger viewers. When you're done, go back and listen to our podcast interview with The Father of the Modern Soap Opera Supercouple (DC# 191). It's a true can't miss Thanksgiving treat for a soap fan.
READ MORE