Exclusives
By Jamey Giddens on December 16, 2009
Primetime television watchers still mourning the back-to-back (to back) deaths of Girlfriends, Everybod Hates Chris and The Game, along with daytime soap opera fans, frustrated whenever they tune in to All My Children or The Young and the Restless to find beloved, black characters like Jesse, Angie or Neil being pushed to the side (or off a cliff in the case of Y&R's Drucilla), take heart. The revolution is truly being webivised, thanks to
BET.com
's wickedly-soaptastic web dramedy Buppies.

Starring The Fresh Prince of Belair and Y&R beauty Tatyana Ali (who, along with her sister Anastasia, also co-produces the series via their HazraH Entertainment single), the Cover Girl-sponsored Buppies is the dramatically-comedic saga of Quinci Allen— a celebrity publicist and descendant of black Hollywood royalty, reeling from the death of her power player father, as well as having been recently dumped by her ball player fiance.

The series, which also stars Ernest Waddell as Quinci's pal Shaka, a corporate lawyer by day/rapper by night; Robin Thede, as Priscilla, Quinci's snooty pal from college; Preston Davis, as Prissy's boyfriend Eliot, a sports agent with a secret; and Chante Frierson, as Kourtney, a "get you told" hip-hop heiress who grew up with Q, was created by one Julian Breece, and co-produced by Aaliyah Williams (Game Theory Films).

I recently caught up with the Harvard and USC Graduate School of Cinema-TV alum, who jointly with his producing partner Aaliyah Williams, was highlighted as one of "10 New Voices in Black Cinema" by IndieWire. Breece shared with Daytime Confidential.com how his sharp, hilarious, scripted web vehicle (a first of its kind for BET.com) came to be.

The prolific filmmaker (his debut short The Young and Evil was an Official Selection of the 2009 Sundance Film Festival) also revealed how some of his television influences growing up, from The Cosby Show spinoff It's A Different Word, to Falcon Crest and "90's The Young and the Restless" inform Buppies. Breece also talked candidly about the post-Obama state of African-Americans in primetime and how the current climate doesn't lend itself to waiting around for opportuities.
Daytime Confidential: What made you decide to create a series revolving around black Hollywood socialites?
Julian Breece: Buppies started out as a film school project. When I came up with the idea I'd just moved to Los Angeles and was really intrigued by the Hollywood scene. Anyone who's worked out here, particularly on the celebrity side, knows that it's a world built completely upon delusion. Sometimes reckless delusion. Then, down the block, you have "black Hollywood," which is reckless delusion times 10, especially when you consider our racial history in this country. You see it and think to yourself, "Hmm, I'm pretty sure this isn't what Malcolm and Martin had in mind." So, initially Buppies was meant to be a pure, Curb Your Enthusiam-style comedy that parodied the black elite. This was about five years pre-Obama, mind you, and it's an approach that wouldn't be timely now. So, when I developed the series for the web, I decided to make the show more relationship-driven, and flesh out the universal themes of the show. The backdrop is Hollywood, but at its core, Buppies is a story about young people struggling to figure out who they really are in a world where nothing's how it seems. READ MORE
By Luke Kerr on December 09, 2009
Check out these scorching images of General Hospital and Las Vegas alum Vanessa Marcil from the set of her new Crackle.com web serial The Bannen Way. Marcil plays Madison, a sexy, street smart thief, who proves a ready match for series protagonist Neal Bannen (Mark Gantt). Here's what the Crackle.com PR peeps have to say about Marcil's character:
"Madison is a beautiful street thief and brilliant con-artist. No one can be sure what she's up to, where she's from, or if her name is even Madison. She proves to be Bannen's match when he tries to recruit her for a job but his manipulative tactics don't work on her. Their relationship is a constant chess match that usually ends in a stalemate. She can be his greatest asset but often times turns out to be his foil."
This show looks FIYA! Take a look at the pics below. READ MORE
By Jamey Giddens on October 20, 2009
A funny thing happened when The Young and the Restless introduced Ryder, the latest member of the soap's ever-expanding Fisher-Baldwin clan. For once I didn't flinch. In fact, I had quite the opposite reaction. Instead of bitching about "another Fisher-Baldwin", I found myself intrigued by one Wilson Bethel, the intense, young actor playing the role of Kevin's (Greg Rikaart) nefarious half brother.

Recently I spoke with Bethel, who gave his breakout performance as Cpl. Evan "Q-Tip" Stafford in the Emmy-winning 2008 HBO miniseries Generation Kill. We chatted about what it's been like making the jump from primetime to daytime. We also talked about his artistic family, including author mom Joyce Maynard, and his love for a little soul.


Daytime Confidential: I have to admit, when I usually hear about a new Fisher-Baldwin coming to The Young and the Restless, I am less than enthused, but I have loved Ryder from day one! How did the role come about?

Wilson Bethel
: I came in for the role of Chance, but I wasn't right for the part. I had a prior relationship with Camille, who does the casting for Y&R, and I guess through some random course of events I ended up playing Ryder.
READ MORE
By Jamey Giddens on September 26, 2009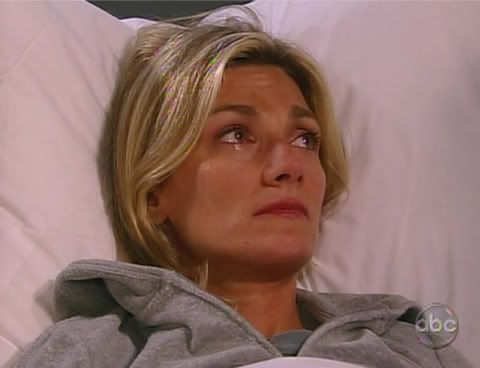 Well placed sources are saying
Beth Ehlers
(Taylor) won't still be a cast member at
All My Children
once the soap jumps coasts this Winter.
"Beth is out, but JR Martinez is staying," says one mole. "The show is going ahead with the Brot/Natalia pairing, so JR and Shannon [Kane] are both expected to be relocated." READ MORE
By Jamey Giddens on September 26, 2009
Many a daytime diva cries foul when she learns her soap is planning to give her a long-lost, adult daughter, not Kate Linder. The spirited actress, spokesperson and Hollywood mover and shaker says she was over the moon when she learned The Young and the Restless—where she has played Kay Chancellor's quirky maid/best friend Esther Valentine since 1982—was going to make Elizabeth Hendrickson's feisty fashionista character Chloe turn out to be Esther's daughter Kate. Suddenly, Esther and Linder went from the back burner to being front and center, contending with a second and third generation of Valentine women, all deliciously intertwined with the boss lady's family, thanks to Little Katie's marriages and/or dalliances with practically every Chancellor or faux-Chancellor male!

Esther's life hasn't been all about her daughter, or her precious new granddaughter Delia in 2009, however. Our favorite housekeeper also found time for a sweet romance of her very own earlier this year with con man Roger (David Leisure), that quickly turned sour, resulting in Kay and Esther finding themselves in mortal danger, once again kidnapped by Roger's partner-in-crime, the dastardly Clint Radison (James Michael Gregary), providing Linder and her costar Jeanne Cooper, their best material in years.
READ MORE
By Jamey Giddens on September 18, 2009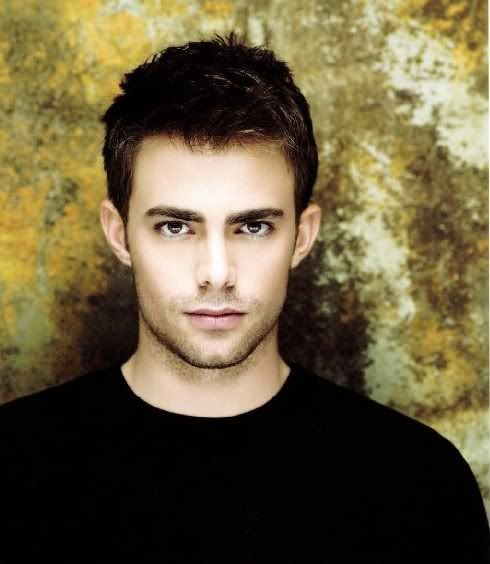 SoCal will be even hotter than usual this Saturday night, Sept. 19, not to mention funnier! That's because soap hunk-turned-film comedian Jonathan Bennett will be hosting ACME Saturday Night at 8 pm PT, at the ACME Comedy Theater (135 N. La Brea in Los Angeles).

Bennett, whose first big break came when All My Children tapped him to play a young adult Adam Chandler Jr., went on to make teen girls everywhere swoon opposite fellow soap alum Lindsay Lohan (ex-Ali, Another World) in the monster hit romantic comedy Mean Girls. However, it's raunchy roles like the titular Van Wilder, whom the actor played in the Direct-to-DVD prequel Van Wilder: Freshman Year—currently being shown in heavy rotation on Comedy Central—that Bennett admits he has much more fun playing. I caught up with Bennett as he was getting ready for his sketch comedy debut.
Daytime Confidential: So you're hosting ACME Saturday Night, how did that come about?
Jonathan Bennett: Well, Van Wilder: Freshman Year has been airing a lot on cable, so I think that's where the idea for me to host ACME came from.
DC: Sweet, now this is the third Van Wilder film, will there be another, and if so, will you be in it?
JB: That's the plan, to do another prequel. READ MORE