Exclusives
By Jamey Giddens on September 17, 2009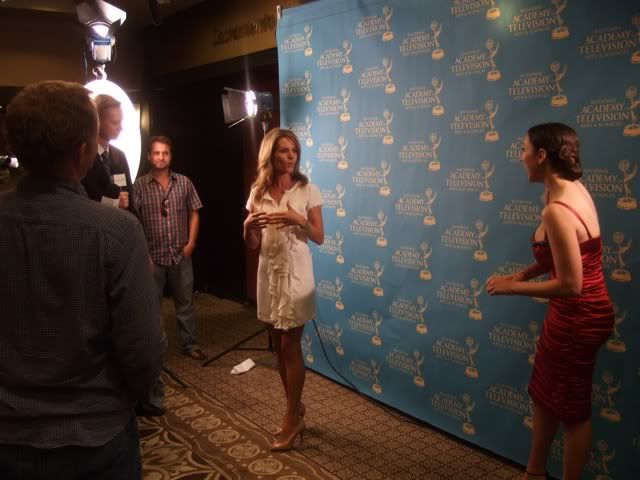 Thursdays are an imaginary bitch, well, at least tonight they are! The bad boy of webisodic TV, Andrew Miller and his lovely leading lady Catherine, er Eden Riegel, are back tonight for a Very Special Episode of
Imaginary Bitches
at 9 pm ET! This six-minute installment of IB will be immediately followed by a
chat
with Eden, Catherine and Heather.

Filmed at the recent Creative Arts Daytime Emmy Awards, this episode of IB

features all our faves, Catherine, Heather and Eden, along with Elizabeth Hendrickson, Connie Fletcher Staton, Brooke Nevin and Glee's Jessalyn Gilsig.The episode will also boast the viral television debut of the Batman and Robin of soap opera blogging, We Love Soaps' Roger Newcomb and Damon Jacobs, who play nasty, vicious, tabloid journalists in the episode. Talk about typecasting! I caught up with Eden, Andrew and the We Love Soaps boys to get a sneak peek at tonight's show.
READ MORE
By Jamey Giddens on August 05, 2009
Eden Riegel
(ex-Bianca)
is a happy camper this morning. The Emmy-winning beauty talked to Daytime Confidential about the news of
All My Children
relocating to the West Coast, where Riegel currently resides with hubby, Emmy-nominated
Imaginary Bitches
creator
Andrew Miller
.
"Of course selfishly I am thrilled that my AMC family may be moving here," says Riegel. "I miss Alicia [Minshew], Cam [Mathison], and Susan [Lucci] so much, and New York is way too far away. And I hope that the Production team, crew, and hair, makeup and wardrobe departments will be making the move as well. After so many years of incredible work, they are as much a part of the family as anyone."
Wouldn't it be positively groovy if AMC could lure West Coast-based AMC alums like Riegel, Tamara Braun (ex-Reese), Alexa Havins (ex-Babe), Justin Bruening (ex-Jamie), Rebecca Budig (Greenlee) and Robin Christopher (ex-Skye) back to the canvas now that the show will be filming in their neck of the woods? READ MORE
By Jamey Giddens on July 29, 2009
For a little over a year and a half, character actor Phillip Jeanmarie terrorized the denizens of the fictional cove of Harmony on the now defunct NBC (and later DirecTV) supernatural sudser Passions. Jeanmarie brought to life the role of Vincent Clarkson, a tabloid reporter who soon found himself in a down low affair with one of the soap's most popular—and previously hetero—heartthrobs, Chad Harris (Charles Divins). The storyline broke new ground as Passions proved to be the first soap opera to show two men in bed together, only Vincent wasn't all man. He/she was a hermaphrodite, who occasionally went by the name Valerie (One Life to Live's Daphnee Duplaix) and a serial killer and a rapist... and the seemingly omnipotent, omnipresent force known as "The Blackmailer", whose reign of terror dominated the last few years of the series' storylines.

Today, Jeanmarie is sad the soap he once called home and likens to "being paid to go to acting school" is no longer on the air, but he's channeling his experiences into his new role as Adam, a struggling actor trying to make it from gig to gig in

Workshop The Series, a new web comedy created by Nate Golon and Kimberly Legg, who also star. I caught up with Jeanmarie to talk about his new show, premiering August 10, and of course to reminisce about the wackiness that was Passions.
Daytime Confidential: How did your role in Workshop The Series come about?
Phillip Jeanmarie: It's funny how it all came together. I actually met Nate at a workshop. We were outside talking and I told him I was on Passions. It turned out he had been on the show too, so we started talking and he brought up a list of the different things they had me do on the show. [Laughs] So we kept talking about an actor's journey, what we sometimes do for work, and he came up with the idea of doing a show about it from a comedic perspective. Hopefully people will like it! READ MORE
By Jamey Giddens on July 27, 2009
Several sources have come forward, revealing to Daytime Confidential that ABC Daytime is strongly considering moving production of
All My Children
to Los Angeles!
"This has been talked about for quite some time," says one source. "It would be so much cheaper to produce the show in L.A., because they can build permanent sets. That's one of the reason's it is so expensive to do shows in New York, because you have to pay the Union workers to come in and break downs sets every day." READ MORE
By Jamey Giddens on July 25, 2009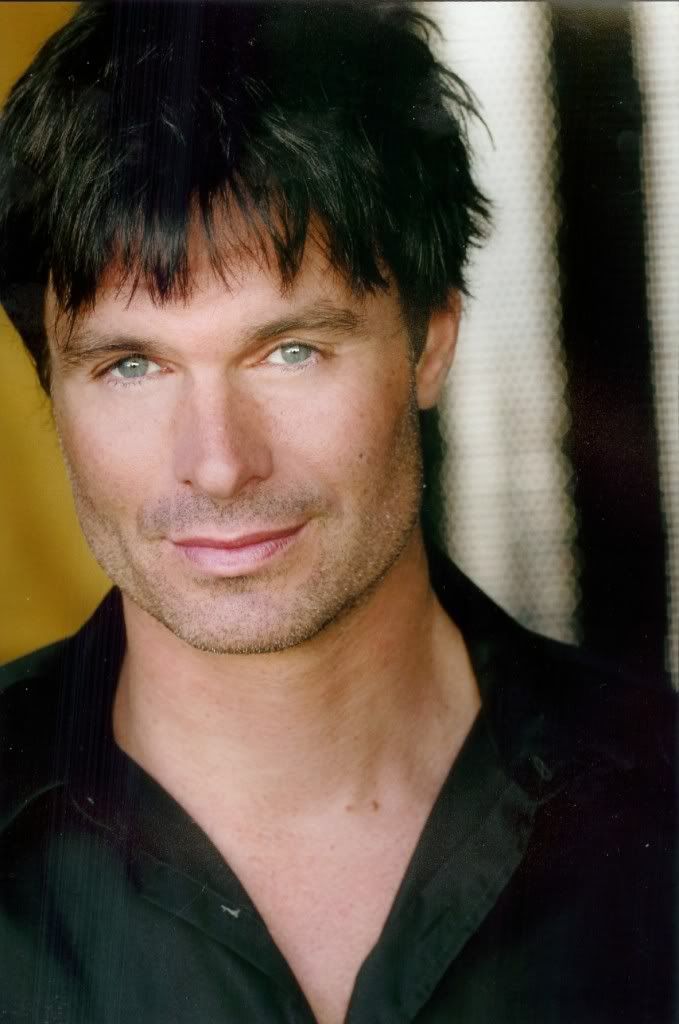 Circa 1992-1993 a boxer and occasional piano player from the wrong side of the tracks caught the eyes of two sisters on Days of Our Lives. The resulting triangle pitting bad seed Sami Brady (Alison Sweeney) against her long-suffering older sister Carrie (Christie Clark) with one Austin Reed (Patrick Muldoon) as the prize proved to be one of the most popular storylines in the soap's history, but this wasn't the first time Muldoon was involved in a hot, television three-way. Get your minds out of the gutter, I'm talking Saturday morning TV here! In 1991 it was sleazy, college guy Jeffrey, played by Muldoon, who came between Saved By The Bell's star-crossed lovers Zack (Mark-Paul Gosselaar) and Kelly (Tiffani Thiessen).

After leaving Salem in 1995, Muldoon found himself mixed up with another pair of soapy sibling rivals, this time on primetime's Melrose Place, where Richard Hart the nefarious, philandering, fashion designer Muldoon portrayed, romanced and later tried to kill—I guess he wasn't that into her— Jane Mancini (Josie Bissett), and did battle with Jane's snarky, kid sister Sydney (Laura Leighton).

Since leaving soaps behind, Muldoon has concentrated on movies, like the upcoming K-11, a factual pic about the section of the Los Angeles County Jail that houses celebrities and transvestites, starring Twilight's Kristen Stewart, and music—he's the lead singer of the band The Sleeping Masses. Tonight at 8 pm PT, the Renaissance Man will try his hand at sketch comedy, hosting the wildly popular ACME Saturday Night (135 N. La Brea Ave Los Angeles, CA 90036). I caught up with Muldoon for Daytime Confidential as he was getting ready for the show.
READ MORE
By Jamey Giddens on July 14, 2009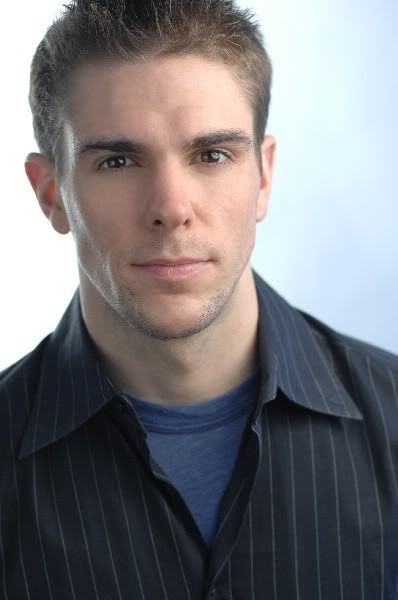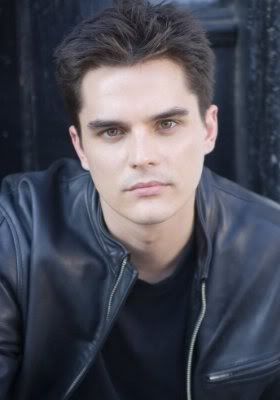 The soap opera genre may be on life support, but that isn't stopping ambitious, creative types from forging ahead with smart, fun projects associated with the industry. Friends, business partners and occasional soap actors
Josh Folan
and
Matt Jared
are busy developing a pilot for a proposed primetime sitcom spoofing soaps, tenatively titled
SoaPretentious
.
"SoaPretentious is about a New York-based daytime soap opera that is in danger of being cancelled ,so they decide as a last ditch effort to bring in a reality TV star to boost ratings," explains Folan, who serves up drinks as Josh, the bartender at ConFusion on All My Children, and has appeared on As The World Turns. "The reality star's film crew will be following her around on the set of the soap, breaking the fourth wall. It's like The Office, only set in the worlds of daytime and reality television." READ MORE