On the Web
By Melodie on June 11, 2008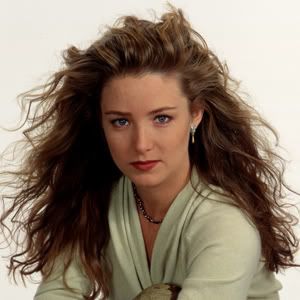 Entertainment Weekly recently conducted an interview with One Life to Lives' Susan Haskell (Marty). In the interview, Susan speaks about her reasons for returning to the soap, what it felt like to be Marty Saybrooke again, and how long her stay in Llanview will be. Here is an excerpt of that very question, but don't forget to read the entire interview.
EW: Is this an open ended return?
Haskell: I have a certain time that we've agreed to, but it's still a little flexible in the end. As far as story line, though, I really don't know. I just know what it was coming back for and that was kind of interesting to me. The whole amnesia thing is kind of fun. I asked Frank when he was going to send me information on what Marty had been up to and he said, ''Oh, you don't have to worry about that. She doesn't remember.'' Okay! Great! You don't even know how much help that was for me.
By Jillian Bowe on June 11, 2008
This month Days of Our Lives will place a spotlight on autism when it's revealed that Salem police Commissioner Abe Caver (James Reynolds) and wife Dr. Lexie Carver (Renee Jones), will find out that their son has the illness. This storyline has a great amount of sentiment for head writer Dena Higley especially since she too had a son that was diagnosed with autism at the age of three, just like little Theo Carver. Days have paired with group Autism Speaks, the country's foremost autism advocacy group in order to give an authentic and accurate depiction as well as relaying information of families dealing with the disorder.
"We're telling the profound and life-altering story of a child with autism from his parents' point of view," said head writer Higley. "Their pain, their struggle -- and ultimately, their ability to find life-affirming hope in the midst of learning how to live day to day with this disability. This is a personal story for me...as my husband and I have walked in the shoes Abe and Lexie are now about to walk in."
Background on Autism
Autism is a brain disorder that hampers a person's ability to communicate and develop social relationships, and i a person afflicted by it has extreme behavioral challenges. Autism is diagnosed in one in 150 children in the United States, affecting four times as many boys as girls. The diagnosis of autism has increased tenfold in the last decade. The Centers for Disease Control and Prevention have called autism a national public health crisis. There is no cure for autism.
"This storyline realistically portrays the emotional trauma that every family faces when a child is diagnosed with autism, yet it also opens a window for viewers to see the hope and achievements that are possible as a family pulls together," said Alison Singer, Executive Vice President of Communications and Awareness for Autism Speaks. "We are honored to work with 'Days of our Lives' and applaud the show's commitment to shine a bright spotlight on the autism crisis and its effects on the whole family."
With all the crazy storylines that has been on DAYS since its inception I have to commend them with taking the time to build up a fantastic storyline in order to bring awareness to this growing crisis.
By Jillian Bowe on June 11, 2008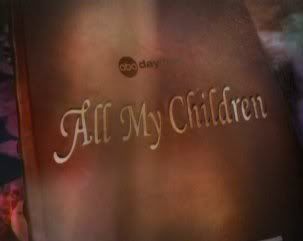 Soap Opera Digest online
is reporting that
All My Children
has cast the role of Billionaire Palmer Cortland (James Mitchell) and down home diva turned beauty parlor proprietor Opal's (Jill Larson) son.
Daniel Kennedy has landed the role of Petey Cortland and will show up onscreen in Pine Valley July 11.
Viewers may remember back in 2002 was the last time we saw the heir apparent to the Cortland dynasty and makes you wonder what he was up to.
Does this mean that we'll be seeing a lot more of his parents? Stay tuned!
By Melodie on June 10, 2008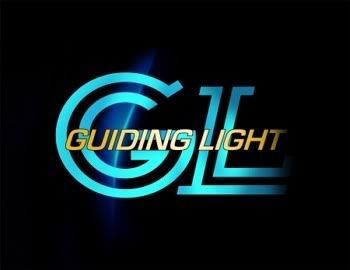 Soap Opera Central is reporting that there have been changes to Guiding Light's writing team. Guiding Light Executive Producer Ellen Wheeler has confirmed that David Kreizman is no longer the single head writer of the show. Jill Lorie Hurst, Christopher Dunn, and Lloyd "Lucky" Gold have all been given the status of "head writer". Along with David Kreizman, the new head writers will form two teams that will work with one another to try and improve this once great show.
After months of complaining, something is finally happening at Guiding Light...or has it? Don't all of these people already write for the show? Therefore, the way I see it is, we're not getting any new writers, just old ones with more power. However, at least Guiding Light is acknowledging that there is a serious problem with the writing. It's a start.
By Jillian Bowe on June 05, 2008
Just like the character that he made famous for over 20 years, Joseph Mascolo's (ex-Stefano, Days; ex Massimo B&B) is not lying down and taking it! On his website, Mascolo has spoken out about his treatment at Days of Our Lives and is asking fans to speak up for him.
After thanking fans for all of the love and support they showed him in celebration of his parents' wedding anniversary and later after his father's passing, Mascolo stated, "Also, to all of you who have expressed your outrage to me for the pathetic and uninspired manner in which Stefano DiMera has been written out of "Days of Our Lives" after just being named "One of the Greatest Soap Opera Villains of All Time" in Soap Opera Digest Magazine, I thank you for your support, and if you are so inclined, please let your feelings known by writing or emailing the show directly: www.daysofourlives.com or to www.soapoperadigest.com. If you prefer, you can write to Days of Our Lives, c/o NBC Studios, 3000 West Alameda Avenue, Burbank, CA 91523. Thank you all for your comments and support."
With the modified version of his Pawn John Black-Dimera (Drake Hogestyn) wrecking shop and putting a new spin on the DiMera legacy, what would Stefano say and do? Can you imagine Stefano and John going up against Victor (John Aniston) and Philip (Jay Kenneth Johnson)? Maybe with Joe reaching out to fans via cyberspace we'll see this happen.
By Jillian Bowe on June 04, 2008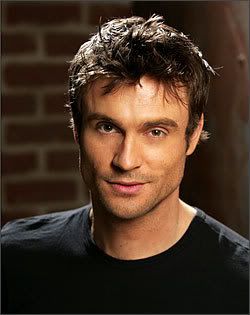 Score one for Nelson Branco! TV Guide Canada online has a great interview with eye candy Daniel Goddard (Cane), where he dishes on everything from Cane's relationship with Lily, to if Mr. Ashby is really Jill's (Jess Walton) son and Katherine's (Jeanne Cooper) stepson/grandson, er family on the The Young and the Restless
The interview also has a lil' dish on the cast and crew's feelings in regards to new co-head writer Hogan Sheffer rolling into Genoa City.
I have to say Nelson's rolling around in my head because the part about my girl La Diva Drucilla is something that I am definitely tickled pink to see.