Soap Opera Digest
By Melodie on July 31, 2008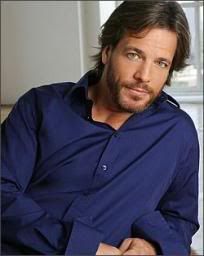 Guiding Light star Bradley Cole recently sat down with Soap Opera Digest online to discuss what's going on with his character Jeffrey O'Neil. In the interview, Bradley speaks about Jeffrey's involvement in the Grady Foley case and his impending marriage to Reva. Here is a little snippet of what he had to say about marrying Reva, but be sure to check out the entire interview.
Digest: They're really getting married this time?
Cole: There are two or three or four different moments where they say that and each time there seems to be something else in their lives that's complicating things. Reva has the movie, initially, so that throws a monkey wrench into things, and then Jeffrey has all this going on now with Ava. He's also trying to construct a case against Grady. As a matter of fact, this stimulates Jeffrey to actually say, "Let's do it!" because he just wants to try and forget about everything and he doesn't want to hold up things.
By Regan Cellura on July 25, 2008
Maurice Benard dished on his contract negotiations to
Soap Opera Digest
. According to the mag, Benard said "If I re-sign, I need to know what's gonna happen after I re-sign." In the next issue, SOD also discusses Rick Hearst and Steve Burton's upcoming contracts. To the best of our knowledge, Steve Burton is on contract until October 2009 and Rick Hearst has roughly three months left on his current contract.
Check out today's Spoilers & Scoops for more contract talk.
By Melodie on July 18, 2008
Soap Opera Digest online is reporting that The Bold and the Beautiful writer Kay Alden has officially been promoted to the status of head writer. She will share the position with Executive Producer Bradley Bell.
Alden joined The Bold and the Beautiful in 2007 after writing for the show's sister soap The Young and the Restless for 32 years. Hopefully, Alden and Bell's team writing efforts will make for some great soap drama.
By Melodie on July 16, 2008
This week's issue of
Soap Opera Digest
is reporting that Michelle Ray Smith who plays Ava Peralta Lewis on
Guiding Light
is officially out. There have been rumors swirling around the Internet for months of her departure, but the magazine has finally confirmed it.
Smith joined daytime's longest running drama in 2005. The article teases that her exit will include a not-so-shocking twist and the character will not be recast. She will be the third cast member to leave the show in four months. It makes you wonder what's going on at GL? The magazine states her last airdate is July 28th.
By Melodie on July 10, 2008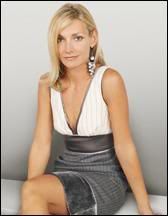 Beth Ehlers' first airdate on All My Children appears in this weeks Soap Opera Digest. She is set to grace our screens on Thursday, July 24th as ex-soldier Taylor McBride. Earlier this year, Ehlers vacated her role as Harley Cooper on Guiding Light after 20 years. Hopefully, her presence in Pine Valley will make for some great drama.
By Melodie on July 08, 2008
Soap Opera Digest
online
is reporting that
The Young and the Restless
will go on its first big location shoot to Paris in October. The storyline and the actors who will accompany the show to Paris have yet to be announced. However, this
Y&R
viewer believes that it has to do with Sabrina, Victor, and that whole crew. If that does happen, I'm unfortunately sure we would all be susceptible to more French talk. Then again, I could be completely wrong. Nevertheless, I think the show going on location has potential.