Soap Opera Digest
By Melodie on July 01, 2008
Soap Opera Digest online has released the cast list for General Hospital: Night Shift. The list is as follows below, but be sure to check out the shows season premiere on Tuesday, July 22 at 11 p.m. ET/PT on SoapNet.
Antonio Sabato Jr. as Jagger Cates
Tristan Rogers as Robert Scorpio
Kimberly McCullough as Dr. Robin Scorpio
Jason Thompson as Dr. Patrick Drake
Sonya Eddy as Epiphany Johnson
Billy Dee Williams as Touissant Dubois
Adam Grimes as Dr. Kyle Julian
Carrie Southworth as Dr. Claire Simpson
Ethan Rains as Dr. Leo Julian
Azita Ghanizada as Dr. Saira Batra
By Melodie on June 26, 2008
Young and the Restless star Christian LeBlanc recently sat down with Soap Opera Digest online to discuss his character Michael Baldwin's crazy family. In the interview, Christian speaks about how the Baldwin-Fisher clan came about and the special relationship Michael and Gloria share. Here is a little snippet of what he had to say about that, but be sure to check out the entire interview.
Weekly: Your scenes with Judith are wonderful, and so is the dynamic between Gloria and Michael. Do you realize how special it is?
LeBlanc: Judith is brilliant, and Gloria and Michael's relationship is special. They never say they love each other. He never calls her Mother. It's always Gloria. When you're on a daytime show, it's like doing a play on Broadway. How do you keep yourself from being bored and make it fresh and new every day? I tell you, when I have scenes opposite those characters, Gloria and Kevin, I just don't know what to expect. I can't tell you what reading Judith or Greg will give, because they're that good. It keeps me interested, and that's such a joy.
By Melodie on June 24, 2008
Soap Opera Digest online recently caught up with Guiding Light's Robert Newman to discuss what's going on with his character, Joshua Lewis. In the interview, Robert speaks about his lack of airtime, Josh's marriage to Cassie, and his feelings about Reva and Jeffrey's relationship. He has some interesting things to say about Reva's movie. Here is a little piece of what he had say about that, but be sure to check out the entire interview.
Weekly: Will the movie ultimately pull Josh and Reva back together?
Newman: It's the same thing we've done many times before, where something continues to bond Josh and Reva, whether they are interested in being bonded or not.
By Brooke on June 24, 2008
What are the two things every Days of Our Lives fan knows?
1. Noone ever stays dead on this show, and
2. The Phoenix always rises!
Yes Days fans, it is being reported in the July 8th issue of Soap Opera Digest that Joseph Mascolo IS returning to Days of Our Lives to reprise his role as Stefano DiMera; he'll be seen onscreen from early August.
I can't wait to see Stefano return! What will he do to those who not only put him in his coma (Marlena), but kept him there on purpose (Tony, Lexie and EJ)? Not to mention returning home to DiMansion to find there's a few new people living there and his most faithful servant Rolf is now acting as their butler! Should be some gold viewing!
What are you hoping Stefano will do when he returns to Salem? Leave us your comments!
By Jillian Bowe on June 11, 2008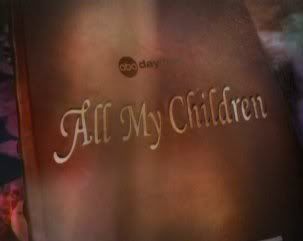 Soap Opera Digest online
is reporting that
All My Children
has cast the role of Billionaire Palmer Cortland (James Mitchell) and down home diva turned beauty parlor proprietor Opal's (Jill Larson) son.
Daniel Kennedy has landed the role of Petey Cortland and will show up onscreen in Pine Valley July 11.
Viewers may remember back in 2002 was the last time we saw the heir apparent to the Cortland dynasty and makes you wonder what he was up to.
Does this mean that we'll be seeing a lot more of his parents? Stay tuned!
By Melodie on June 10, 2008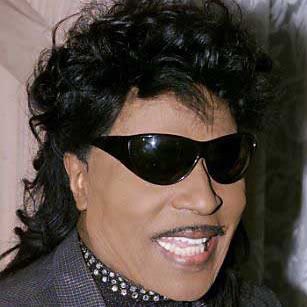 Mashed potatoes, gravy, and cranberry sauce! Soap Opera Digest is reporting that Little Richard will appear on The Young and the Restless. The Rock and Roll Legend is set to perform at an upcoming wedding. However, it's not the wedding you're thinking of. Jeffrey and Gloria elope on June 30th, and Little Richard performs at the ceremony. In the words of the legend himself: "Shut Up!"