Soap Opera Weekly
By J Bernard Jones on December 07, 2008
Here lies the final resting place of the Great American Soap Opera
A good and constant companion to millions,
The genre lost its way toward its Final Fade to Black.
Neglect and misconception caused the genre's downfall,
But their collective memory shall live in our hearts. Forever.
Daytime O. Drama
1952 (or 1937) - 2010 (or 2015) — Depending on Who's Counting
Yes, my friends, it is time to put on your best Sunday black, sit Shiva if you are among our Jewish friends, remove all your jewelry if you are Muslim, burn those collections of Soap Opera Digest in a Shraddha ceremony for our Hindu cousins, and the rest of us heathens and infidels can cuss out Brian Frons, Barbara Bloom, Ellen Wheeler and Ken Corday in polysyllabic orgasmic fury. A flame in the wind has flickered its last, the bright promise of our date with life is forever gone. Today is no longer ours. Stick a fork in daytime soaps. They are done. I just have one tiny question:
Are soaps really dead? READ MORE
By Regan Cellura on September 11, 2008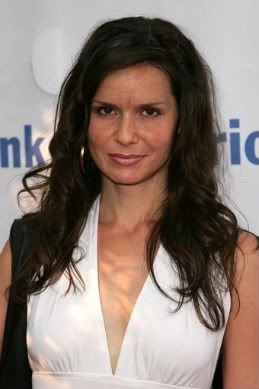 Soap Opera Weekly
is reporting that Tea Delgado, played by
Florencia Lozano
, is Llanview bound. According to the mag, Tea pops back up on
One Life to Live
in December.
By Melodie on September 10, 2008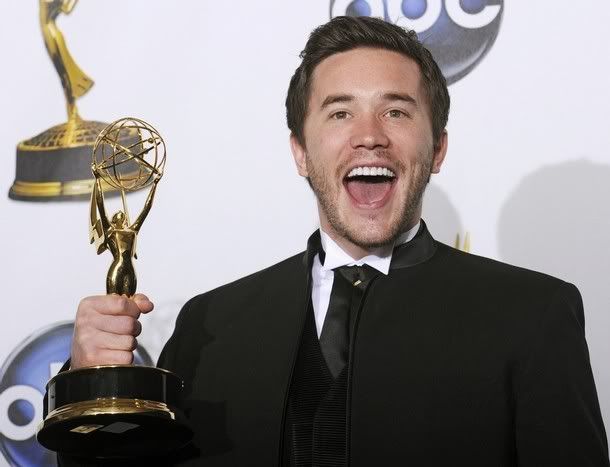 Is
Tom Pelphrey
on his way to
General Hospital
? This week's issue of
Soap Opera Weekly
is reporting that the show is very interested in snapping up the talented young actor.
Sources from the magazine reveal that Pelphrey would play Sonny and Olivia's son, the result of a long ago fling. Nothing has been confirmed right now, but I would keep my eyes on this story.
By Regan Cellura on September 05, 2008
General Hospital
head writer,
Bob Guza Jr
.
, sat down with
Soap Opera Weekly
for a chat. In the
first part
of the two part interview, Guza dishes on
Genie Francis
' return and confirms reports that she will be back in October. He also addresses the other BIG question... will
Tony Geary
and Genie get some screentime together? Francis' last return wasn't handled as well as the fans would have hoped but Guza says those same mistakes will not be made again. Should we listen? Take a look and weigh in!
Weekly: It's suspicious that Laura doesn't want Lulu telling anyone else that she is awake.

Guza: That's very true. Lulu is like, "Oh, my God, this is good — let me get the boys," and Laura is like, "No, no, you can't tell them yet. I don't want to get their hopes up in case this doesn't take." We are thinking, "Yeah, that makes sense." Also, what happens is, a doctor shows up from Switzerland, where Laura was part of the time. If a doctor is there, how can it not be real? By the end of the fall/early winter, you will know the answer. You will also know about Laura's future.

Weekly: It would be too convenient if she just faded away again.

Guza: We are not going to resolve this in the same way that we did before. Not at all.
By Jillian Bowe on September 04, 2008
It looks like the guest list for the Abbott Family Reunion appears to be growing on
The Young and the Restless,
as
Jerry Douglas
will be back onscreen Sept. 11. No word yet on if Douglas will portray the ghost of Abbott patriarch John or John's lookalike Alistair. As previously reported, ex-
All My Children
star
Billy Miller
has been cast as the youngest Abbott son Billy,
Beth Maitland
has been tapped to reappear as novelist daughter Traci and
Eileen Davidson
is returning as Ashley.
Last week Soap Opera Digest reported Davidson, whose character has been on Y&R's sister soap The Bold and the Beautiful, would be returning to Genoa City for good however, Digest's sister publication Soap Opera Weekly is now reporting Davidson will only be back in a recurring capacity. Both magazines confirm Davidson will be part of the upcoming Paris location shoot this October.
By Jillian Bowe on August 15, 2008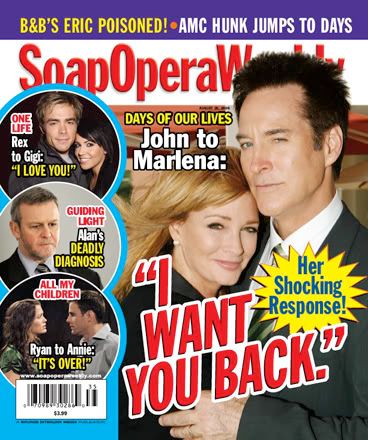 On the newsstands, The
Restless Style
war heats up on
The Young and the Restless
, when Nick and Phyllis decide to treat Jack to a dose of his own medicine. The Newmans write a scathing article about Jack in regards to his business dealings.
The duo dish about how callous Smilin' Jack can be and due to his high handedness, cost him his job at Jabot. Phyllis also decides to write a bit of information on Sharon where she portrays Sharon as just Jack's pawn and can't think for herself.
The concept comes about due to Nick being upset with Jack's unscrupulous dealings at the magazine and, Phyllis tired of Jack's ego. Working with him takes her back to the days when she and Jack were hitched and, she also isn't able to tolerate Sharon always being around Nick.