Sweeps
By Darren Lomas on November 17, 2008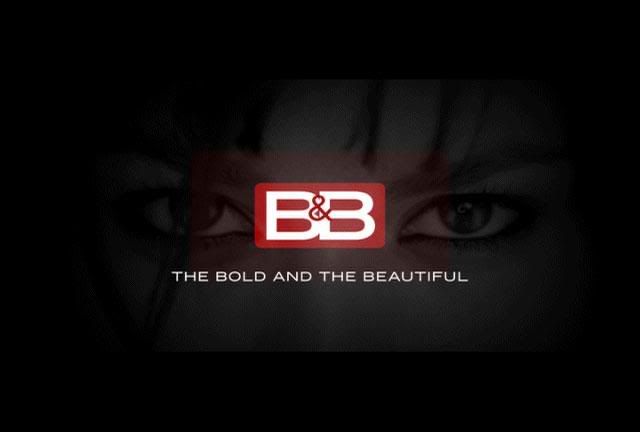 UPDATED 18.11.2008: Apparently, Marcus and Steffie do not split up, he receives a promotion and heads to Paris, possibly due to Thorne.
Phoebe's death will air in early December. Rick plays a part in her demise, and there are rumors that it could be a car crash. The repercussions will include an end to Brooke and Ridge's wedding plans. Following the religious/spiritual overtones of Katie's heart transplant (and her Storm-the-seamonster "vision") the tragedy is said hark back to Darla's death in some way. Maybe Taylor will be put through the wringer remembering her involvement in the accidental death?
Eric re-hires Owen at Forrester and makes sure he works closely with Donna. Owen tries to woo Donna; failing at that, he attempts to make her jealous. With Eric ready to stop divorce proceedings, Thorne steps in with proof of Donna's supposed betrayal. Rumor is that Thorne's scheme involves a bubble bath and a surveillance camera.
Katie and Stephanie go head-to-head. They're set to have a difference of opinion over Donna, but will Stephanie also push for a Brooke/Nick reunion?
Marcus and Steffie are headed for Splitsville. Steffie gets Rick to admit his true motives and they bond, but Rick is disappointed that it's only a friendship. READ MORE
By Regan Cellura on November 14, 2008
Here's the Scoop! 11.14.08

It's a quiet Friday morning. Not too much to SCOOP for ya so you all know what that means.... It's Q&A Day! Ask away and I'll answer what I can.
Kelly's is trashed, Mike is beaten up and Jason cancelled on Elizabeth. It's aftermath day today on General Hospital. Maxie will go to the Jackal and Stonecold to tell them about the Russians. Jason is not happy with Maximista and tells her so. She was asked to keep her trap shut but she couldn't resist getting that verbal jab in on Elizabeth. The Russian baddie saw Maxie though and RUMORS have them following her from Sam's place too. READ MORE
By Regan Cellura on November 13, 2008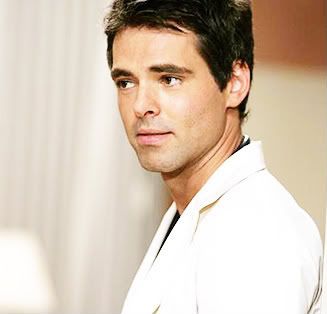 Here's the Scoop! 11.13.08
Patrick's Dream... it looks like it's the entire Turkey Day episode. In it, Robin is dating Matt and Patrick seems to be a playboy but in the end the pair SHOULD be getting together. Does it really matter though? It's just a dream. Carly, Leyla and Elizabeth all appear. Scrubs Wedding? I don't have the details on the wedding but Patrick is proposing once again.
Liason... Elizabeth isn't jealous per say. At least not in the traditional sense. She's upset that she's the only person not allowed to be near Jason. Maxie, Sam and Spinelli were all there with him at some point, but she can't be. That is what is SUPPOSED to go down today. Liason make plans, a sort of date night that gets cancelled because of Mike's beatdown. Jason calls Liz, cancels and then he comes to the hospital to explain. Will Elizabeth be too upset to hear him out? Liason meet up on the roof and remember, this is when Jason is RUMORED to see his office on fire.
Elizabeth and Sam... Sam shows up at GH to explainto Elizabeth that she's not looking to revisit the past with Jason. READ MORE
By Regan Cellura on November 11, 2008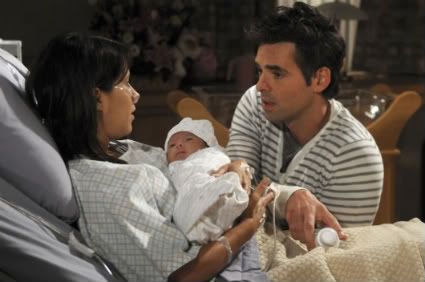 Here's the Scoop! 11.11.08
God Bless Our Troops on Veteran's Day! For those of you with a day off... I'm jealous. Now the Scoop! Not much today but here we go...

It's a Mobtacular Sweeps! The Spencer Family Adventure SHOULD be wrapping up this week when Laura leaves for treatment in France. Scrubs are almost through their crisis as Robin will be ok and they leave the hospital in the next week. Turkey Day (on GH) has the pair moving into their new digs. Thanksgiving Thursday will be a re-run.
I have to say it... I loved Carly yesterday and I even enjoyed Carly tending to Sonny (I had some episodes to catch up due to the flu). Will there be a Carson reunion? Not sure as there are some RUMBLINGS about a new dude for Carly and Sonny has that little wedding thing happening. RUMORS say the wedding happens in the Zacchara's living room on Thanksgiving. Remember we mentioned seeing the Z Family Thanksgiving? Apparently they get married and here most GH fans would be happy with a Q Family Pizza Night. READ MORE
By Regan Cellura on November 10, 2008
By Regan Cellura on November 10, 2008


Jake is kidnapped by the Russians! Will the secret finally be out?