Sweeps
By Regan Cellura on September 03, 2008
Here's the Scoop! 09.03.08
A little clarification on the Elizabeth RUMORS... IF THIS STORYLINE happens, she will be presumed dead. They will look for her, however the accident is said to be bad and it will appear that there is no way she survived. IF Jason winds up with the boys... it's because he can not let someone else raise his son. What about Cam? IF Jason has both Jake and Cam, I would PRESUME its simply so the boys are not split up. I know, I know, Lucky is on Jake's birth certificate and he's the only father Cam knows. BUT Lucky also knows he's not Jake's true father.
Matt and Maxie... getting closer much to Spinelli's disappointment. Yes, I have seen the RUMBLINGS that Jason Cook has shaved his beard off. We will see. IF it was fairly recent, expect to see it onscreen in a couple weeks.
Scrubs... early labor scare coming up. Patrick backs off to relieve Robin's stress. Mac sighting? I hear he's there. READ MORE
By Regan Cellura on August 28, 2008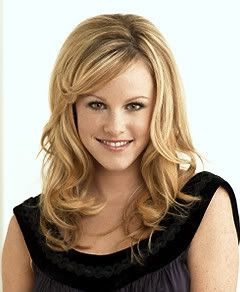 Here's the Scoop! 08.28.08
Lulu's spilling more than just her murderous secret. She'll tell Laura that she did not kill Rick Webber.
Everyone's asking: Where's Jason? Why hasn't he been to the hospital to check on his grasshopper? We'll learn that Jason is in South America on business. Maxie will insist that Diane get a message to him. Spinelli needs him!
Witness list... Claudia and Lulu are both RUMORED to take the stand in Johnny's trial. Talk about the right to a speedy trial! What lie will Claudia be telling under oath this time? The trial should begin later on next week.
Johnny enlists Nikolas' help. Who will Nik need help from? Jason! READ MORE
By Regan Cellura on August 27, 2008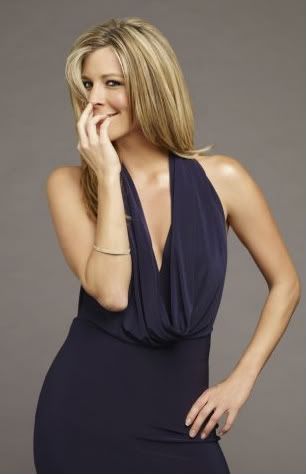 Here's the Scoop! 08.27.08
Will Carly let Sonny see Morgan? RUMORS say that the former spouses have a talk when Sonny returns from the island. He'll tell Carly that being on the island brought back lots of memories of their happy times there as a family. EARLY RUMORS said Carly would be upset that Sonny took Kate to the island, a place they spent so much time together with the boys. That MAY still hold true, however, the LATEST is that Carly will tell Sonny that if the violence continues to stay at a low, she'll let him see his son. Calm before the storm? Remember, Kate finds out about the limo sex around this same time. Could it even be part of this same conversation when Clarice overhears? RUMORS say that Jax believes Kate is lying in yet another attempt to undermine his wife and it appears that Sonny tells the truth.

I mentioned Jax moving back in around all of this. Is he buying Carly a new house? Can they take the curtains with them? I love those curtains! Or if the set designer at General Hospital happens to be reading this blog, can I have them? They'd match my living room perfectly. READ MORE
By Regan Cellura on August 26, 2008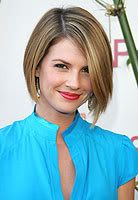 Here's the Scoop! 08.26.08
How does Kate find out about Limo Sex? She's got a good assistant with excellent hearing. I'm guessing it's Clarice that overhears the convo between Sonny and Carly. Maxie wouldn't blow that secret, she'd use it to her advantage somehow.
Besides, Maxie is busy. She's got Spinelli to worry about and RUMORS have Matt telling her his secret. What's Matt's secret? RUMORS say a patient of Dr. Hunter's at his previous hospital died due to fake meds. He's there to uncover the mystery.
Will Skate marry? As I mentioned, Kate's secret that she is Connie SHOULD be out before the big day, the marriage looks to be happening and we MAY learn more about Kate's past thanks to Carly's digging. Anyone remember that I mentioned someone from Kate/Connie's past showing up at the wedding? RUMORS say Olivia comes to town. What else? Remember the bloodshed RUMORED at the Skate wedding? RUMORS say it's still happening and that the death is what has Sonny being pulled back into the mob.
Has Laura come out of her catatonia before Lu's last visit? SPOILERS say we'll learn that Laura has been drifting in and out. READ MORE
By Regan Cellura on August 25, 2008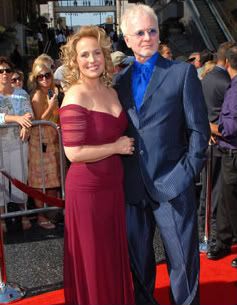 Here's the Scoop! 08.25.08
WELCOME BACK GENIE FRANCIS! Laura Spencer makes her return today! Still hearing RUMORS that Tony Geary will be back before Genie takes her leave.
Claudia learns the truth! I've told you that eventually Claudia finds out what really happened when Logan Hayes was killed. Will she use that information to her advantage? SPOILERS say that Claudia tells Johnny she'll keep her trap shut if he kicks Lulu to the curb. Nikolas goes in to big brother mode when he finds out Claudia knows the real story. The dark prince tells Claudia, you say anything about Lulu killing Logan and I'll go straight to Jason with the real story behind Michael's shooting.
They're picking sides. Remember I mentioned Lucky and Nikolas battling for guardianship of Lulu? More SPOILERS confirm that Tracy sides with her step-son while Sam finds a place on Nikolas' team. Who else is teaming up with Nikolas and Sam? Elizabeth! Lulu breaks down again today while at the PCPD. Lucky will return her to the loony bin. This part of the storyline COULD possibly do a lot of damage to Lulu and Lucky's relationship. Will Lulu blurt out the truth? RUMORS say she does and that Lucky believes she's covering for Johnny. Nikolas starts to realize what actually happened. READ MORE