Movies
By Craig Peters on December 11, 2008
Ahhhh, for the good old days when
Keanu Reeves
was stuck with
Bill & Ted
movies. This week in movies looks grim. We have the the undeniably marginal:
Nothing like the Holidays
, predictably horrible:
When the Earth Stood Still
(Yechhh), and the surprisingly worst of the lot:
Delgo
. I suggest a warm blanket, a good DVD and a bucket of hot buttered popcorn (or maybe...hot buttered rum, yum!). Remember though the wide release of
Nixon/Frost
is also out this week if you are so inclined. Well, now the films.
Nothing Like The Holidays: The best of a bad bunch, Nothing Like The Holidays stars Alfred Molina, John Leguizamo and Debra Messing. The film is centered around the Rodriguez family in crisis. When Anna, the mother, announces some shocking news it forces her children to rebuild old connections, find some common ground and come together to support each other. Sounds trite, yep, I thought so too. When even the movie's description seems boring and formulaic it's the death knell. Nothing Like The Holidays features one of the worst actors I've ever seen in a film... Messing. Anyone who wants to chip in to buy her a ticket back to TV, I'm in. READ MORE
By Luke Kerr on December 11, 2008
The Golden Globe nominations were announced today and in the TV categories former daytime star
Kyra Sedgwick
has been nominated as Actress in a Drama along with
Brothers and Sisters'
Sally Field
. Also nominated, HBO's
True Blood
in the Television Series Drama category.
General Hospital's
Graham Shiels
appeared on
True Blood
several times this season.
On the comedy side of things former Ryan's Hope star Mary-Louise Parker took home a nomination for Weeds while America Ferrera was nominated for Ugly Betty and Debra Messing earned a nomination for The Starter Wife.
BEST MOTION PICTURE – DRAMA
The Curious Case of Benjamin Button
Frost/Nixon
The Reader
Revolutionary Road
Slumdog Millionaire
BEST PERFORMANCE BY AN ACTRESS IN A MOTION PICTURE – DRAMA
Anne Hathaway, Rachel Getting Married
Angelina Jolie, Changeling
Meryl Streep, Doubt
Kristin Scott Thomas, I've Loved You So Long
Kate Winslet, Revolutionary Road
BEST PERFORMANCE BY AN ACTOR IN A MOTION PICTURE – DRAMA
Leonardo DiCaprio, Revolutionary Road
Frank Langella, Frost/Nixon
Sean Penn, Milk
Brad Pitt, The Curious Case of Benjamin Button
Mickey Rourke, The Wrestler
BEST MOTION PICTURE – COMEDY OR MUSICAL
Burn After Reading
Happy-Go-Lucky
In Bruges
Mamma Mia!
Vicky Cristina Barcelona READ MORE
By Craig Peters on December 10, 2008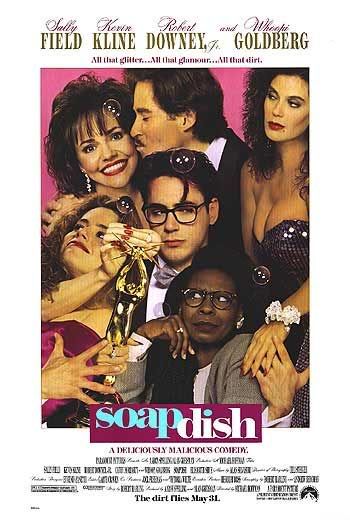 Intrigue, Treachery, Backstabbing and an evil genius plotting to conquer the world, the world of The Sun Also Sets: a world not of our reality...of extremes so emotional, so dastardly that it makes one cringe even to think of it…the world of Soap Opera.
A world where premature children gestate for 15 or more months, toddlers age years overnight and complete characters (and sometimes personalities) are switched and no one ever notices. Is this some evil alien plan? Is this an anomaly in the space time continuum? NO, it is the evil Daytime Drama, a force so devious, so foul that it rivals demonic possession in its hold on the human mind, nay, the soul of its minions.
Soapdish stars Sally Field and Kevin Kline leading an all star cast in a deliciously hilarious look at what happens when real life intrudes on the set of a flagging soap The Sun Also Sets. READ MORE
By Craig Peters on December 08, 2008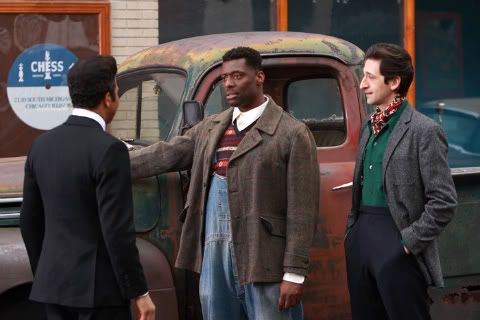 Adrien Brody
and
Jeffery Wright
star in one of the best movies about the true birth of Rock and Roll ever made–
Cadillac Records
. There have been many films made about the troubled conception, gestation and eventual delivery of the great money pool that is R&R, but
Cadillac Records
takes a different tack. Not the fluffy bunny that is
A Hard Day's Night,
nor the desperately-seeking depravity of
Almost Famous
,
Records
is real people, not good or bad, just people, trying to do the best they can for those they love.
There are no evil, rotten record moguls or completely-insane addicts in the film, no horribly-abusive husbands or grasping egotists, only very damaged and confused folks thrust into a world of money and fame far beyond there ability or experience. The importance of this film lies in its lack of melodrama and its portrayal of real angst. None of the overwhelming pain of a
Dream Girls
or
Ray,
but a type of pain we all feel. It is in the music, the incredible, incomparable music that the screaming torture of the soul is expressed in the film. Paraphrasing Brody, as
Leonard Chess
, the owner of Chess (Cadillac) Records, Muddy Waters (
Jefferey Wright
) does not live his pain he releases it in the music.
READ MORE
By Luke Kerr on December 07, 2008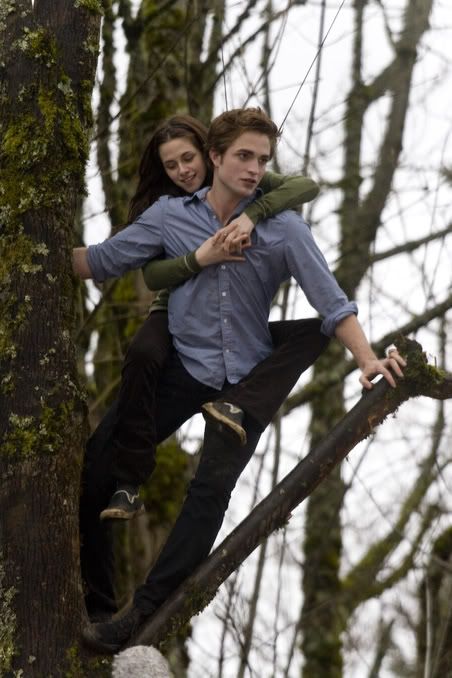 Nikki Finke
is reporting at
Deadline Hollywood
that
Catherine Hardwicke
has been fired from the upcoming
Twilight
sequals. Summit Entertainment CEO
Rob Friedman
told Finke "Catherine and Summit have agreed to part ways on the sequel because our visions are different." For further details visit
Deadline Hollywood
.
By Craig Peters on December 04, 2008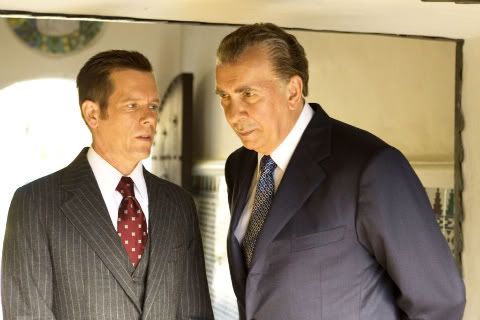 Good news, this weekend ought to be an above average weekend for movies, at least this year. With three major releases this first non-blockbuster weekend to which I'm actually looking forward.

Frost/Nixon
Frost/Nixon is a film by beloved director and one time TV star Ron Howard, looks to be an excellent take on the once reviled Richard Milhouse Nixon and his enormous (head?) ego. I'm ooking forward to an excellent performance by Frank Langella, as Nixon, an adequate performance by Michael Sheen as the talk show host David Frost and brilliant direction by Howard. Expect a riveting interview scenario and an honest take on ex-President Nixon. READ MORE