Amos n' Andy
By J Bernard Jones on January 19, 2009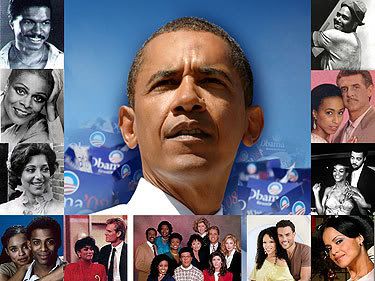 Every soap opera has one element in common: conflict.
Conflict, internal or external, is the engine that drives all great dramas, all great rivalries, all great love stories, indeed all great passions from affairs of the heart to affairs of state. The great dramatic conflict that has threaded the entire fabric of the history of the United States has been the relationship between this great country and it's citizens of African descent.
This is not to belittle the struggles and triumphs of any other groups who have felt the sting of discrimination or oppression throughout the course of American history. Obviously, people of various ethnic and religious backgrounds have their own tales to tell. Women have unique testimonies to share. Japanese Americans were unfairly and unjustly treated by the American government during World War II, having since been granted reparations. No one can dispute with any shred of credibility the shameful horrors visited upon Native Americans, casino revenues notwithstanding.
If you think this is the part where I go into a lengthy explanation of how and why African Americans are unique as an aggrieved class, think again. Intellects far superior to mine and history itself makes a far more compelling argument than I can. Besides, Daytime Confidential is not the appropriate forum for such a discussion to take place either. As an African American man on the cusp of middle age who has loved soaps for the bulk of my life however, I feel there are a few salient considerations to be made of the importance between soaps and the inauguration of the first African American president in this nation's history. In order to look forward, I must first look back. READ MORE