Another World
By J Bernard Jones on December 07, 2008
Here lies the final resting place of the Great American Soap Opera
A good and constant companion to millions,
The genre lost its way toward its Final Fade to Black.
Neglect and misconception caused the genre's downfall,
But their collective memory shall live in our hearts. Forever.
Daytime O. Drama
1952 (or 1937) - 2010 (or 2015) — Depending on Who's Counting
Yes, my friends, it is time to put on your best Sunday black, sit Shiva if you are among our Jewish friends, remove all your jewelry if you are Muslim, burn those collections of Soap Opera Digest in a Shraddha ceremony for our Hindu cousins, and the rest of us heathens and infidels can cuss out Brian Frons, Barbara Bloom, Ellen Wheeler and Ken Corday in polysyllabic orgasmic fury. A flame in the wind has flickered its last, the bright promise of our date with life is forever gone. Today is no longer ours. Stick a fork in daytime soaps. They are done. I just have one tiny question:
Are soaps really dead? READ MORE
By Luke Kerr on December 03, 2008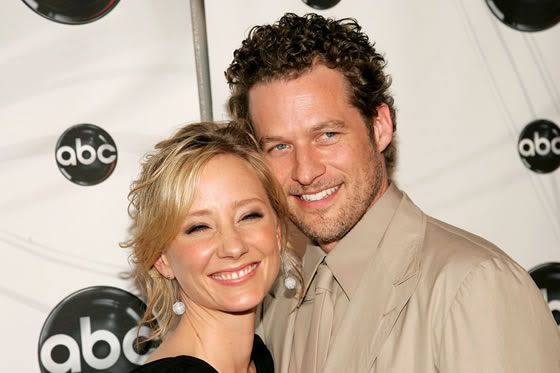 Us Magazine
is reporting that former
Men in Trees
stars
Anne Heche
and
James Tupper
are expecting their first child.
Thanks to Lynn for the heads up!
By J Bernard Jones on November 19, 2008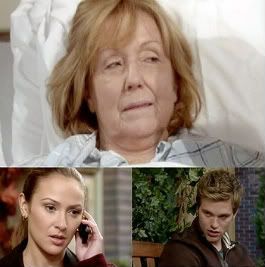 While
The Young and the Restless
and
One Life to Live
are the two must see soaps on daytime right now, our schizophrenic
As the World Turns
is firing on most of the right cylinders and can't be counted out of the fight. The last time I posted about ATWT, I had a great many concerns about the direction of the show and it's storylines given the supersonic speed by which they are told. In the last week however, the show has made me sit up and take notice with some interesting developments.
READ MORE
By J Bernard Jones on November 13, 2008

Warning:
The following post contains salty language. Not safe for work. Not safe for kids. Not safe for pets. You have been duly warned!
The key to watching the NASCAR race that is As the World Turns is to latch onto whatever stories are playing, find the good, the bad and the ugly on any given day or week and hang on for dear life. With all the refueling, pit stops, tire changes, sharp curves, unexpected tune ups and occasional pile ups, by the time Head Writer Jean Passanante and Executive Producer Chris Goutman put the pedal to the metal on the storyline racetrack, it sometimes feels like someone is waving a checkered flag at the finish line while simultaneously getting ready to fire the start gun for the next race to begin.
In fact, it would seem that neither Passanante nor Goutman (with an assist from Barbara Bloom) have a firm handle on what's working and what's not working from week to week. The good part is that stories and some characters that aren't working are over and out sooner rather than later. The bad part is that stories and often characters that are working are over sooner rather than later, too. The rain, it seems, falls on the guilty and innocent alike. READ MORE
By Luke Kerr on October 23, 2008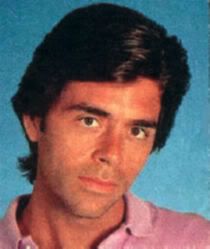 Frank Runyeon
is returning to daytime, according to
Soap Opera Digest
.
The actor, whose soap credits include Another World, General Hospital, Melrose Place, Falcon Crest, Santa Barbara and As the World Turns, is set to play the father of All My Children's Reese (Tamara Braun), Forrest Williams.
By Regan Cellura on October 23, 2008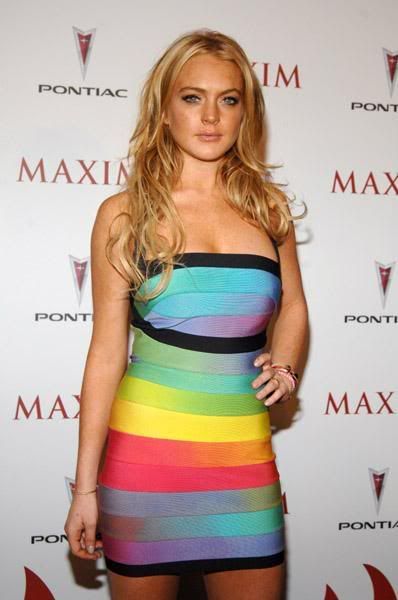 It looks like Lohan's stay on
Ugly Betty
has been cut short. Cut by two episodes in fact. According to Kristin at
E! Online
,
Lindsay Lohan
's recurring role is dunzo. The actress was scheduled to appear in six episodes of the ABC show and now will only appear in a total of four.
As with any Lohan news, there seems to be lots of drama and speculation as to why the actress' stint has ended. Interested in more of the gossip? Check out Perez Hilton.
More drama being reported... is it possible that Lindsay Lohan's remaining appearances will not air?